RAF Lossiemouth has reopened to aircraft following a £75m revamp of the station's runways.
The completion of the resurfacing works now enables the RAF's fleet of submarine hunting aircraft to operate from the Moray base.
After being stripped, strengthened and resurfaced, the runways can now handle the take-off and landings of larger, multi-engine aircraft.
Work on the runways began at the start of the year and continued through the coronavirus lockdown.
The first Typhoons – whose crews carry out quick reaction alert (QRA) missions – returned from Leuchars in Fife on Monday.
Live-armed Typhoons are often called into action against Russian military aircraft operating near Nato airspace.
Poseidon MRA Mk. 1 will arrive on Tuesday from nearby Kinloss Barracks, a former RAF station.
Meanwhile, an additional £132m has been invested in a purpose-built facility to house three Poseidon aircraft for maintenance.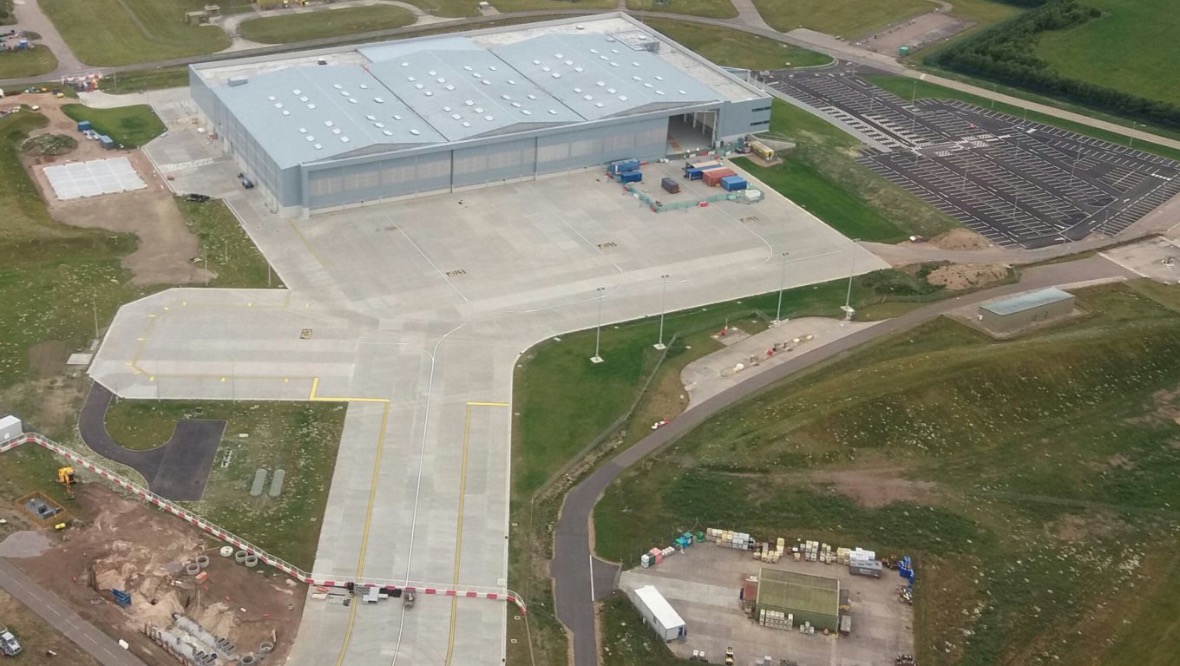 When not on operations, the remainder of the fleet along with any visitors will be parked on new hardstanding outside.