A Scottish World War Two veteran has come face-to-face with a modern version of the aircraft he served in during the war.
Retired warrant officer Bill Shepherd was a very special guest at RAF Lossiemouth's friends and families day, Lossie Fest on Saturday.
The 99-year-old witnessed an air display by an F-35 aircraft, which conducts the precision bombing role similar to that delivered by No 156 Squadron and the Lancaster aircraft Mr Shepherd flew in during the war.
He also took a salute from the RAF Falcon Display Team as they landed.
Air gunner Mr Shepherd was on the last of his 40 war-time missions over Essen in Germany when his aircraft's oxygen system failed.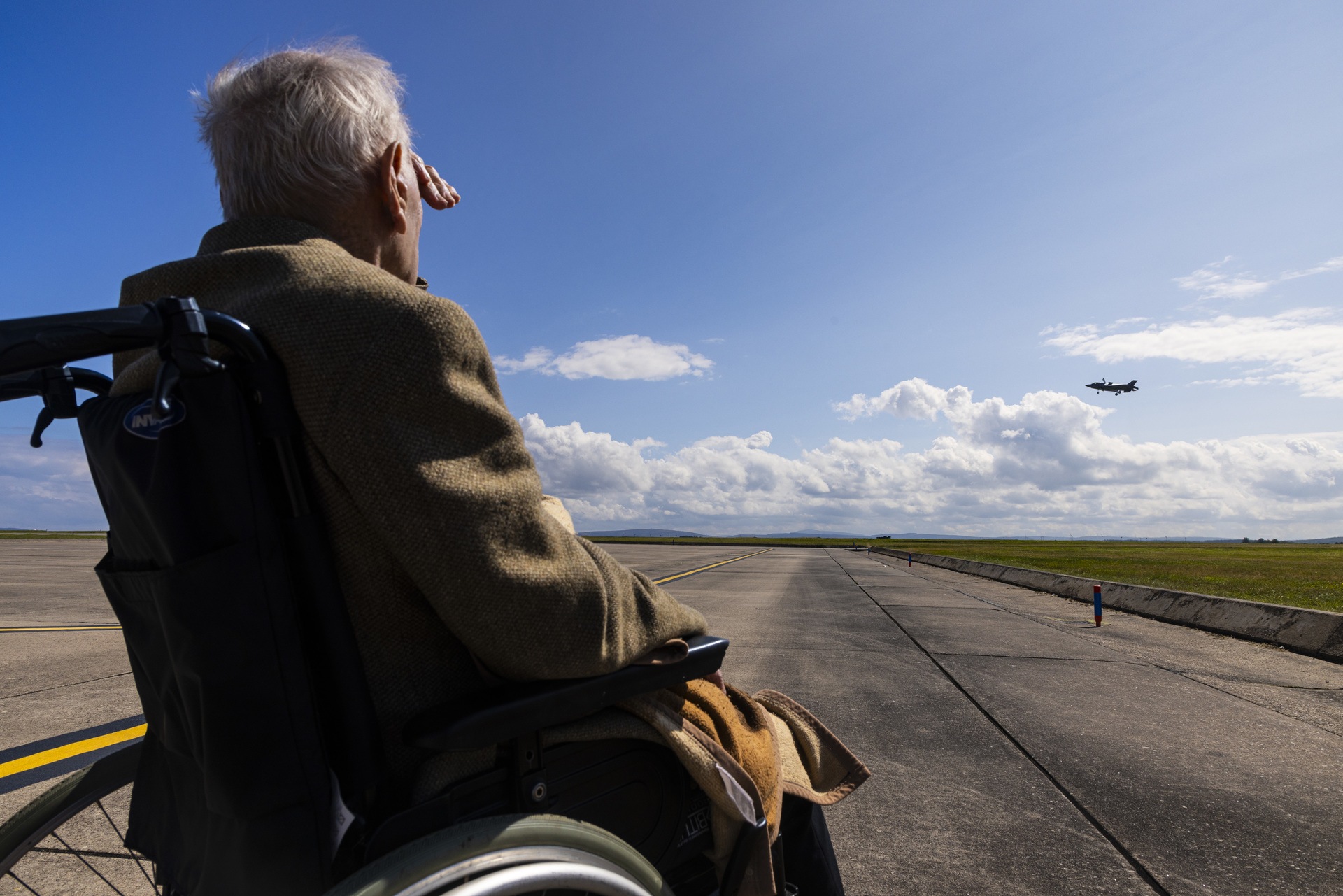 He singlehandedly revived the crew, including the pilot, while simultaneously defending the Lancaster from attack by enemy fighters.
His heroism saw him awarded the George Medal, given "for acts of great bravery".
Having lost his original, RAF Lossiemouth also presented a replica of this George Medal in a special ceremony earlier in the week, where he was awarded honorary membership of the Warrant Officers' and Sergeants' Mess.
After the war, Mr Shepherd worked in agricultural sales, and has lived in sheltered housing in Forres for the last 15 years.
His story only came to light after he was befriended by Scottish SAS veteran Tommy McLeod and brought to RAF Lossiemouth's attention.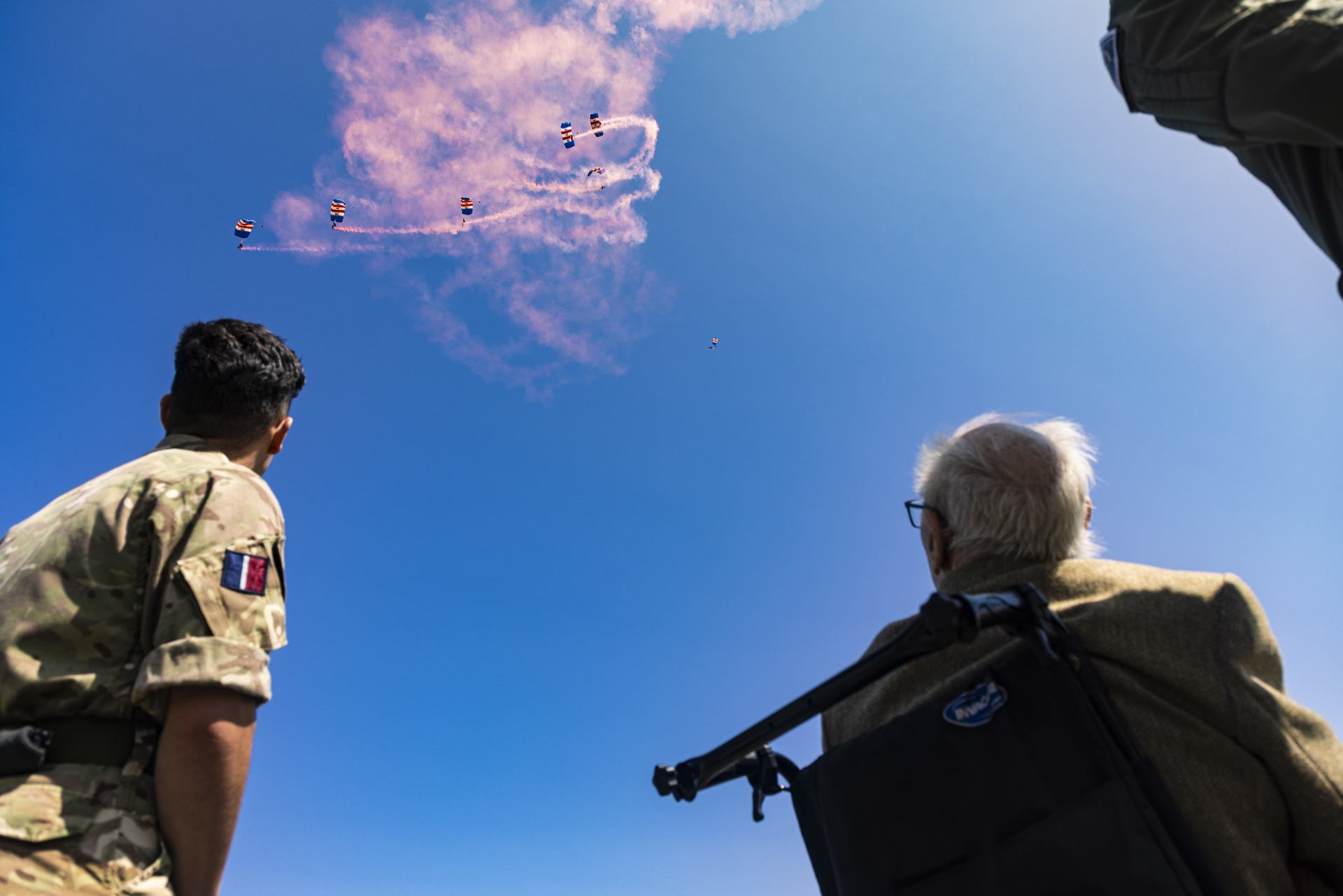 Mr Shepherd said: "I've had such a wonderful day. The RAF has changed a lot but there are still things that are recognisable to me, and it has been nice to see how much the station has grown since I was here during the war.
"It was wonderful to see the F-35 and the Typhoon flying displays – they both move very differently to a Lancaster!"
Group captain Jim Lee, station commander RAF Lossiemouth, paid tribute to Bill and his generation: "The RAF of today, and the nation, owe a great deal of gratitude to the men and women of Bill's generation.
"The technology has changed but the most important thing of all is our people. That's why Bill's exploits in the air continue to inspire us and are as relevant today as they were 80 years ago.
"It was RAF Lossiemouth's honour to have him here."