A puppy has been rescued after falling halfway down a 200ft cliff edge in Moray.
Firefighters were called to a cliff near Cullen Golf Club at around 11.04am on Thursday, to reports of a dog which had fallen over the edge.
The cliff was approximately 60m high (200ft) and the nine-month-old Collie had become trapped on a ledge around 30m (100ft) from the bottom.
SFRS mobilised two fire crews and specialist line rescue resources, and HM Coastguard also supplied rescuers.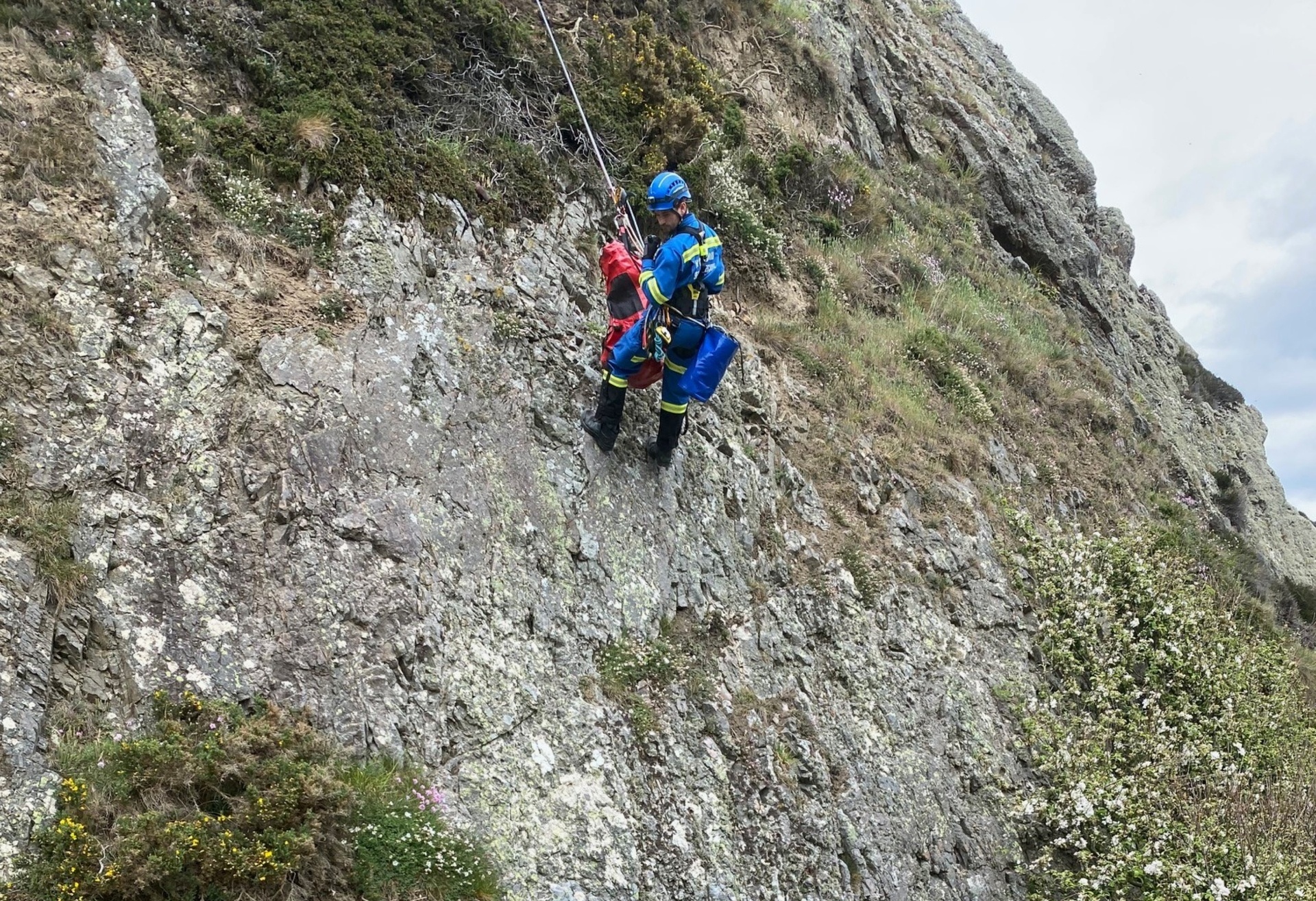 The puppy, named Bailey, was safely rescued and reunited with his owner, Nicola Jones.
SFRS Area Commander Chay Ewing said: "I'm delighted this incident had a positive outcome and Bailey was reunited with his owner.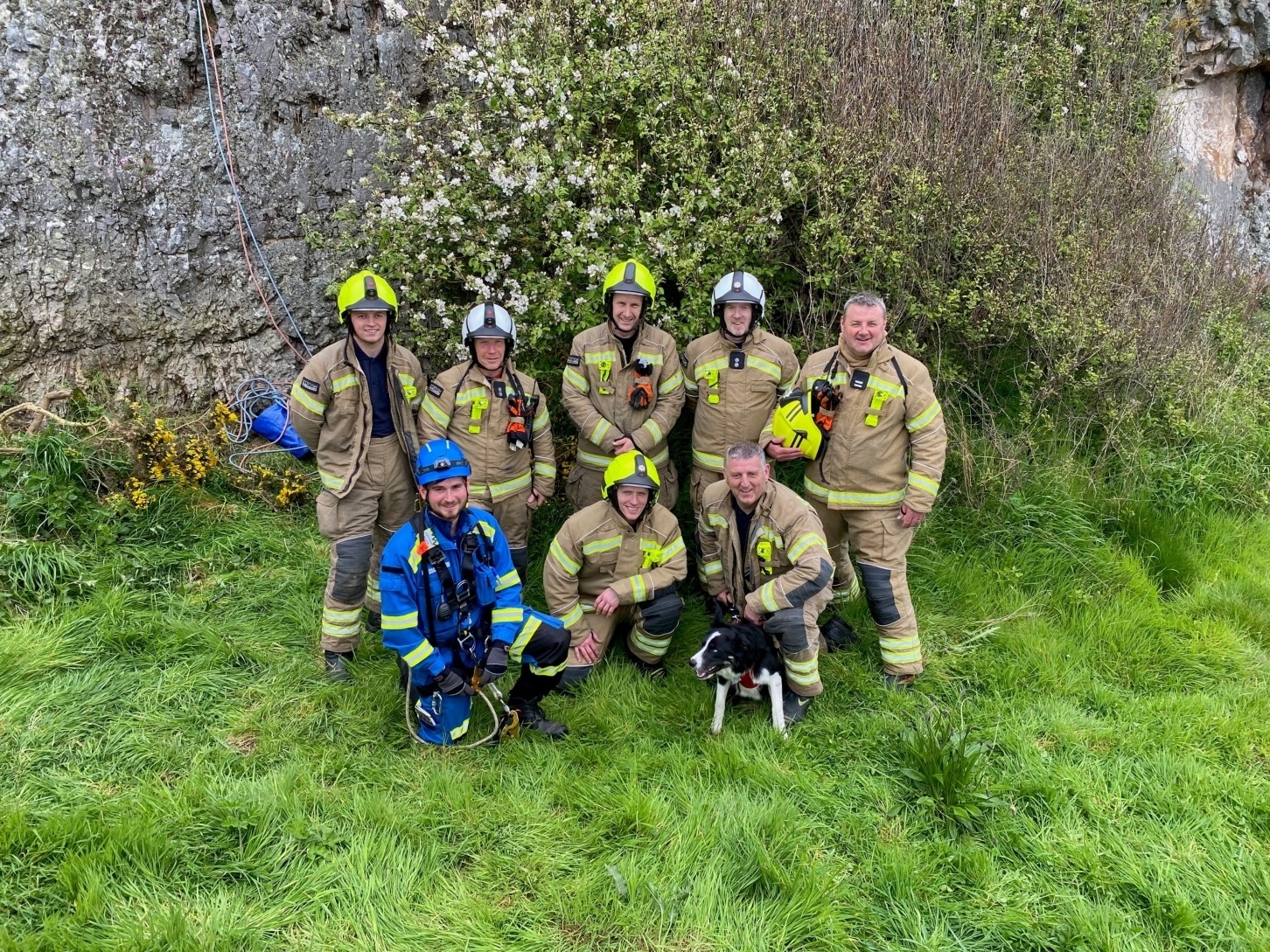 "This incident also demonstrates how we work closely with our other emergency service partners, such as HM Coastguard.
"As a humanitarian organisation, SFRS crews use their technical training and expertise as well as specialist equipment to rescue animals.
"This can prevent members of the public placing themselves at risk by trying to effect their own rescue."