Conservationists are encouraging the public to report sightings of grey squirrels in northern Angus.
The land between Brechin and Montrose is being described as a 'critical area' for the invasive species moving north, and it's placing the native red squirrel population at risk.
Scotland is home to the majority of the UK's red squirrel population, with an estimated 75% living in the Highlands.
But the invasive grey poses a deadly threat.
Nicole Still from Saving Scotland's Red Squirrels told STV News: "Grey squirrels will outcompete reds. They live at much higher densities.
"This not only means that red squirrels are losing out on habitat and food sources, but it also means damage to both our native and our production forests across the country.
"Because grey squirrels live at much higher densities and will strip the bark off trees.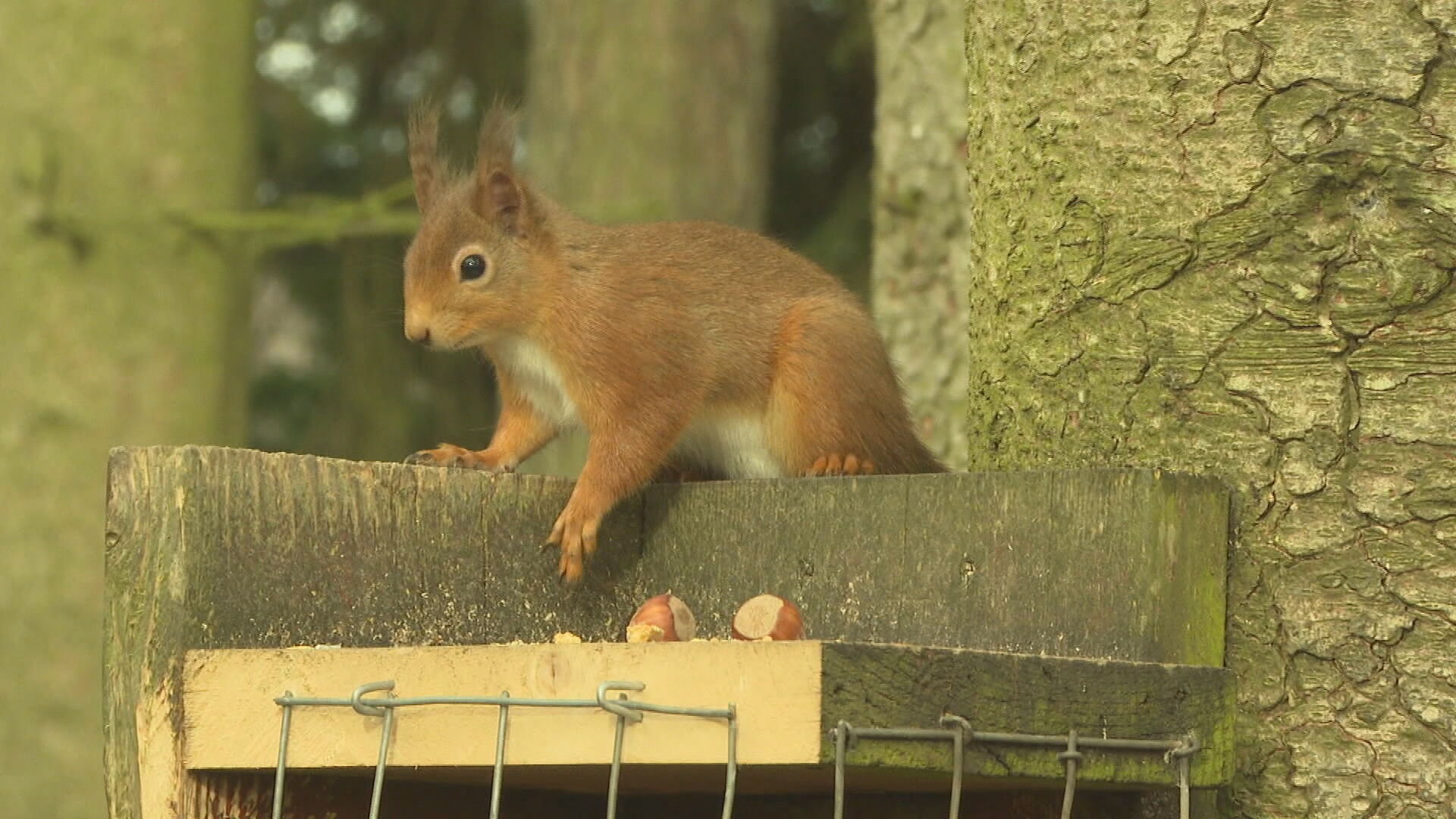 "The grey squirrels also carry what's known as the squirrel pox virus, which they carry as the native reservoir or host.
"But they introduced this to red squirrels, and it's quite deadly. So, it can decimate a population in just a matter of weeks."
As conservationists work to keep grey squirrels out of the northern stronghold, the public is being urged to report sightings, with the Angus-Aberdeenshire boundary described as a critical area.
"That particular area around South Esk is one of the key corridors for the incursion of grey squirrels moving up from Dundee up towards Aberdeen," added Ms Still.
"That poses a risk both for the eradication efforts happening in Aberdeen but also for the wider red population across the Highlands."
In the north, Aberdeen's isolated population of greys is at a 'pivotal' moment.
The numbers are reducing and red squirrels are returning.
In the south, an area dominated by greys, a red squirrel was recently spotted in Falkirk.
It's an encouraging sign for the charity, which says it's making huge strides in protecting the native species.
Ms Still said: "The population [in Aberdeen] is primarily red at the moment. We're very keen to keep it that way, and so the public is really our eyes on the ground to let us know where they're seeing red and where they're seeing greys.
"This gives us a really good idea of where we can focus our work and where we need to target our efforts to make sure we're preserving this red population."
STV News is now on WhatsApp
Get all the latest news from around the country
Follow STV News
Follow STV News on WhatsApp
Scan the QR code on your mobile device for all the latest news from around the country