At this time of year thousands of families would normally be visiting Easter Anguston Farm.
However, the children's playpark in Aberdeen is deserted, the cafe lies empty, and the animals so used to human contact now only have each other for company.
Like so many other places across the country, the popular site is closed for business. And for many of those based there it's not just a place of work, it's a way of life.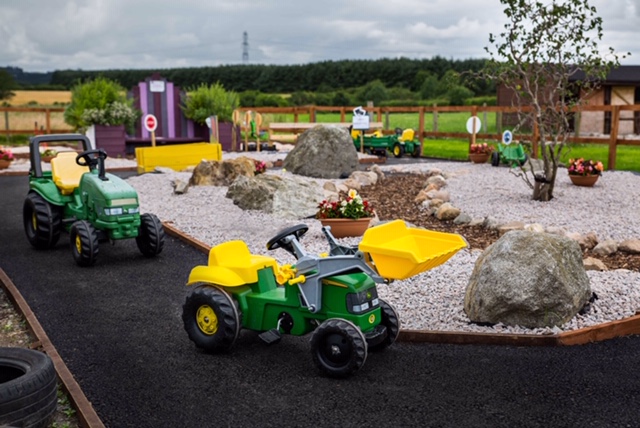 Run by Aberdeen-based VSA, the farm trains adults with additional support needs, who tend to the land and feed the animals.
Since 1870 the social care charity has helped vulnerable children and adults in the north-east of Scotland through its residential homes for the elderly, schools for children with autism and support for those with mental health issues.
But instead of celebrating its 150th anniversary this year, it's had to put out an urgent appeal for donations to save the farm's future, and to safeguard all the vital services it provides.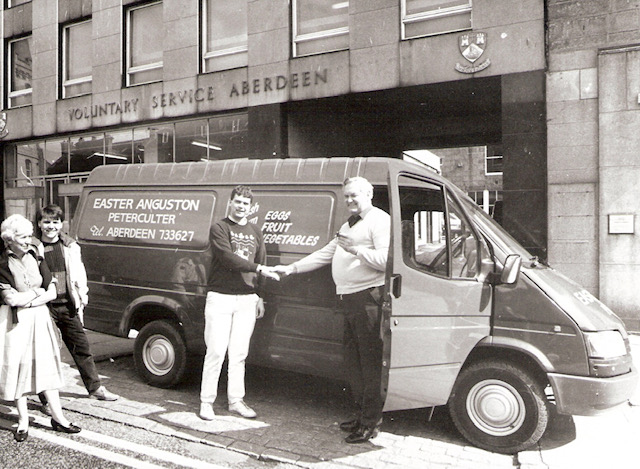 VSA is not alone. The situation it finds itself in is symbolic of a crisis experienced across the voluntary sector, as organisations struggle to stay afloat as a result of the coronavirus pandemic.
The farm relies on donations, along with the revenue it makes from the plants and fruit it sells, and from its coffee shop.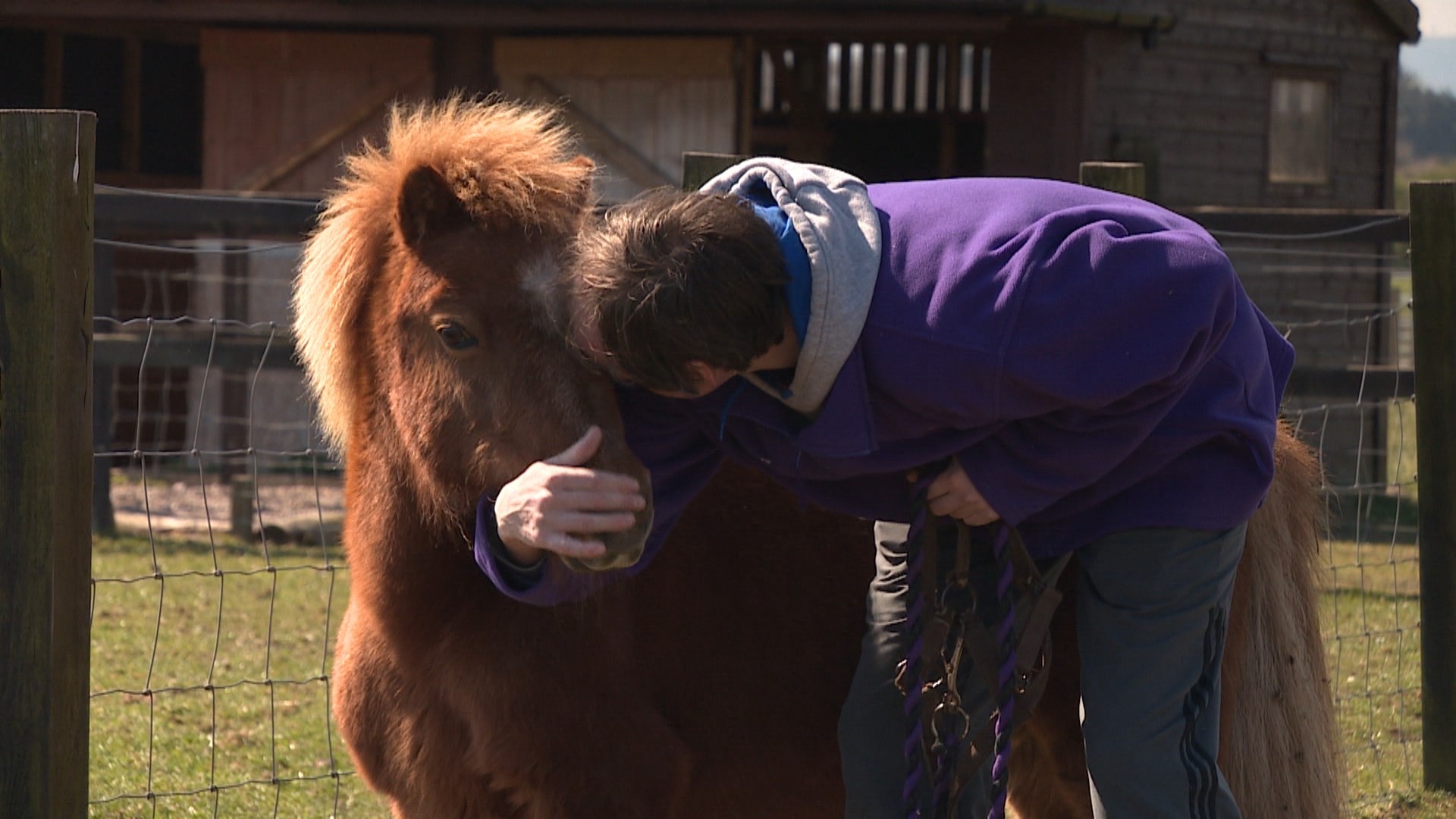 But since closing in March that funding has disappeared, as has the expected income from a variety of planned fundraising events.
"We reckon that we'll probably be losing around £10,000 a week," said VSA chief executive Kenneth Simpson.
"We could easily be looking in excess of £50,000 over the course of the summer period."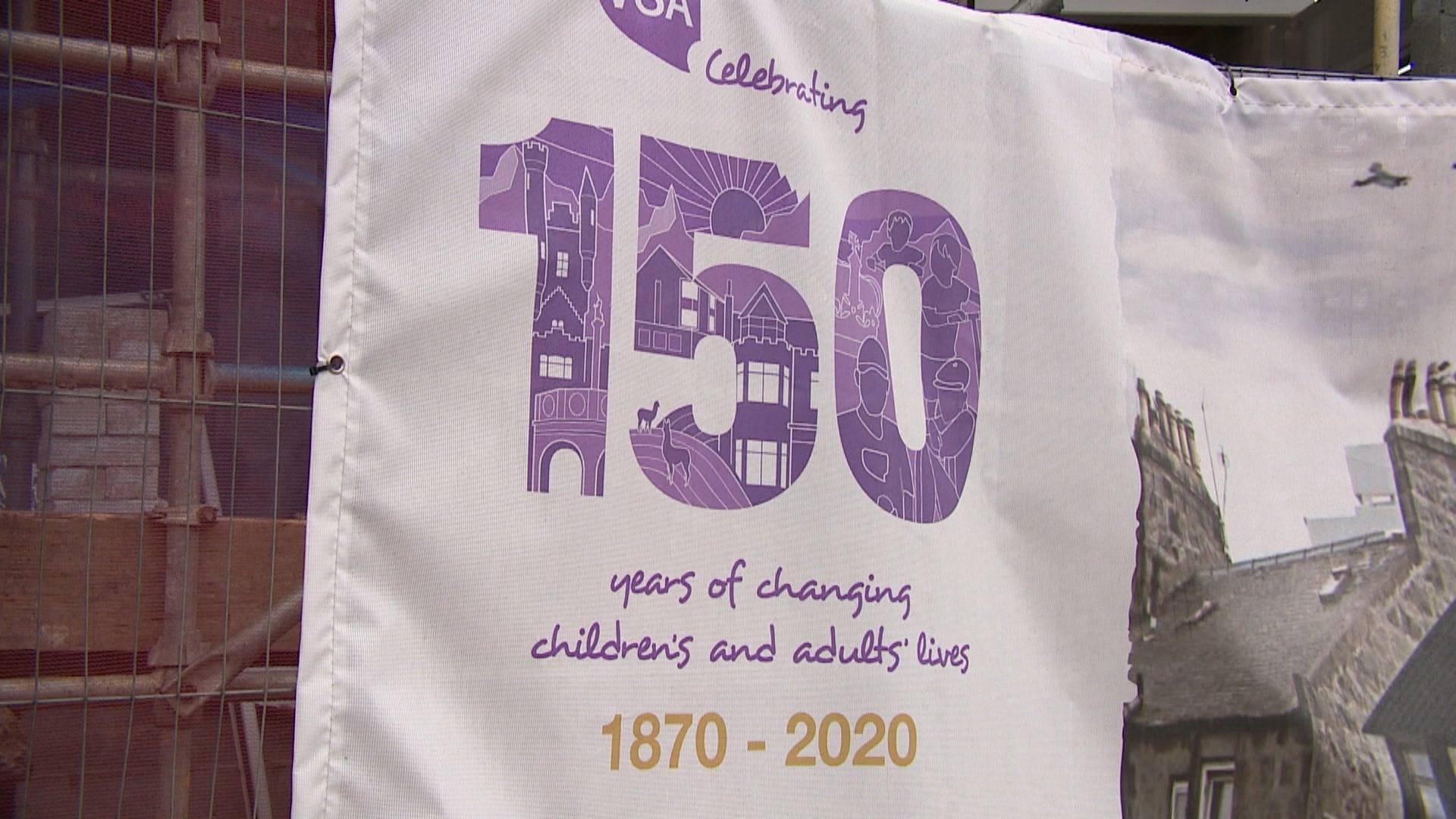 David McGettigan is one of 15 trainees at Easter Anguston. They are currently self-isolating and unable to work as a result of the lockdown.
"At the moment you just have to get along with it," he said.
"I'll be back here soon. I'm looking forward to returning at some point. I do miss coming to work."
Julie Ewen helps care for another man who is also a trainee.
"Thirty-two years of his life he's come here, four days a week," she said.
"It means so much to him. The work he does, the care he gives to the animals.
"I can't even think about it if it wasn't to open again. It would be horrible."
The virus has also forced VSA to put plans for a mental health centre in Aberdeen temporarily on hold.
It says it's facing around a £2m loss over this financial year which it needs to recoup, and is encouraging people to dig deep.
"In history we go back to the Spanish flu and the typhoid outbreak that some of us are old enough to remember, it's that kind of time," said Mr Simpson.
"We really do need your help at a time like this. Probably now more than ever."
To donate, go here.