An old swimming pool repeatedly targeted by vandals is now being used to help catch them.
Police dogs are undergoing training at Bon Accord Baths in Aberdeen, which has lain empty for ten years.
Officers frequently called out to investigate criminal activity realised the derelict leisure centre was the perfect place to put the pups through their paces.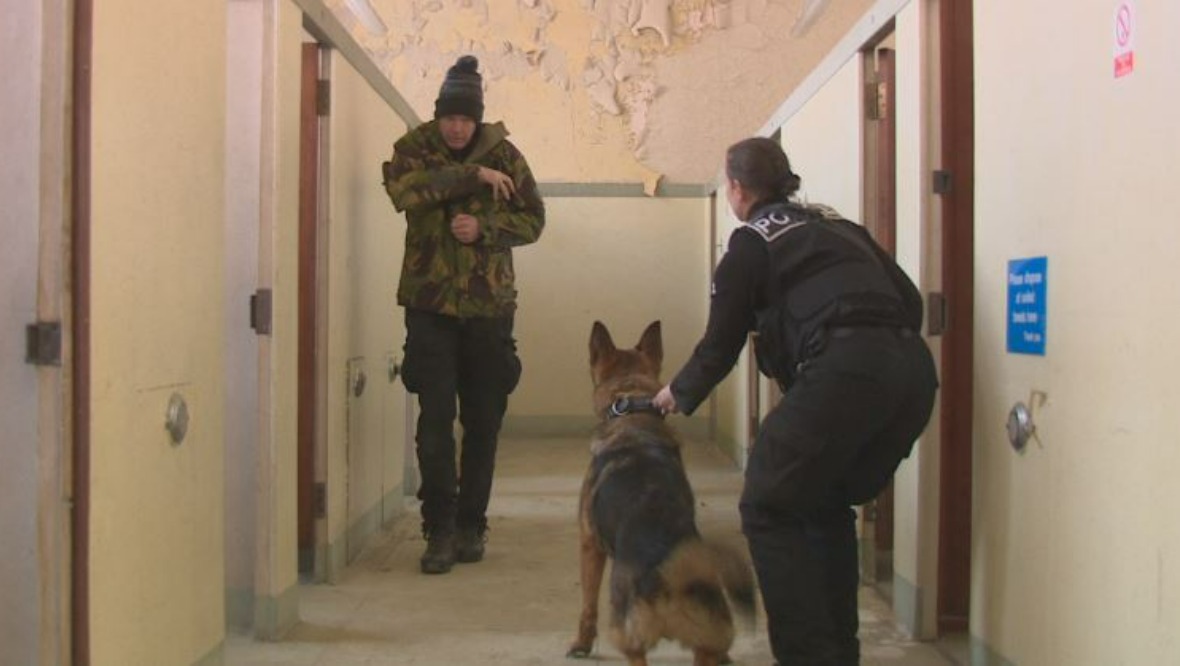 Trainers use vents in the huge drained pool to plant drug samples for the paw patrol's next generation to sniff out.
With great acoustics, lots of different smells and a variety of surfaces, the site is the perfect place for the 16 police dogs to train.
"We try and simulate as many realistic operational scenarios as we possibly can," said instructor PC Steve Warren.
"Whether that's with the German Shepherds general purpose police dogs or the specialist search dogs.
"It exposing the dog to a number of different factors and a number of varying exciting things.
"Ultimately it's fun for the dogs. It makes it challenging and the more challenging it is, the better it is for us all."
The Bon-Accord Baths first opened in the city in 1940. Through the years it was hugely popular among Aberdonians, with its distinctive architecture and Art Deco features.
But in 2008 it closed its doors due to council cuts.
The Bon Accord Heritage Trust, set up to restore the B-listed building to its former glory, said it was delighted the dogs were using the building.
"We got to know the police dog handlers and discovered this was a fantastic training environment," said trustee Steven Cooper.
"I feel having the dogs here and being involved in their training is part of bringing the baths back into community use."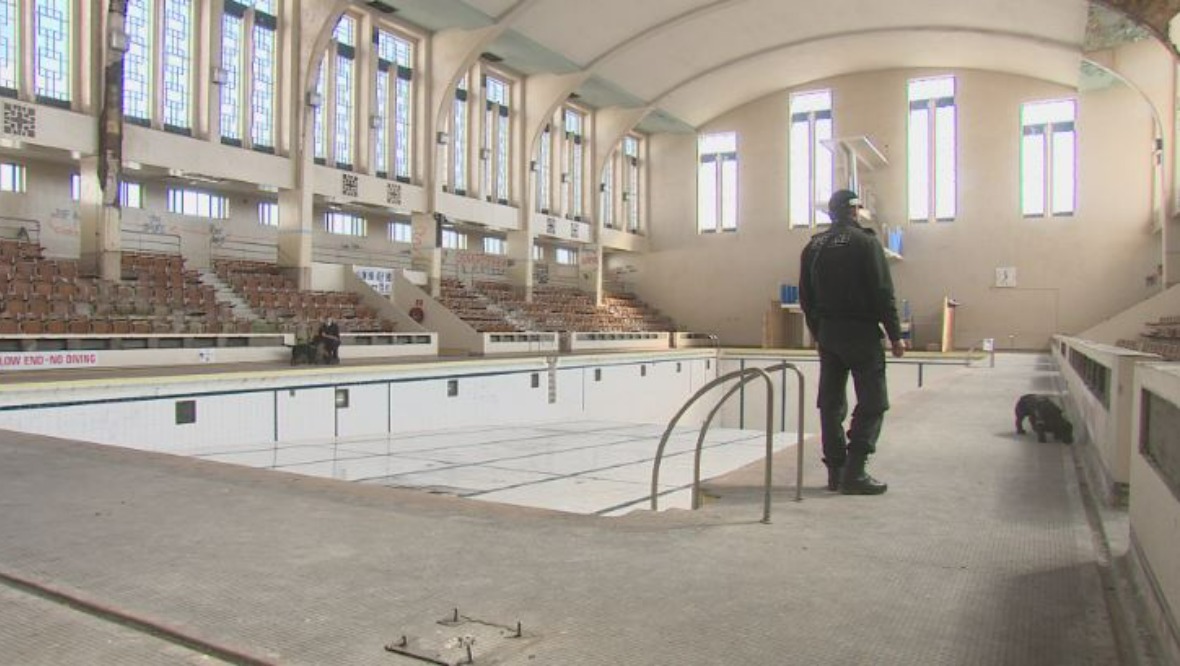 The dogs take on different roles, depending on their breed.
"Some find missing people, people who are trying to evade capture, through ground scent, wind scent, using their nose effectively," said PC Warren.
"We also have the specialist section, a variety of drugs detection dogs and explosive dogs.
"Training is going exceptionally well. The dogs are so excited to be here. They associate their work with fun – as do we. We're very fortunate."