A police officer's life was turned upside down after a shock diagnosis following a chest infection.
Jonathan Davis felt unwell after a night shift in 2016 and now struggles to complete everyday tasks as he battles chronic pain and fatigue.
The 42-year-old from Aberdeenshire was initially treated for a straightforward chest infection, but ended up being diagnosed with a genetic degenerative spinal condition known as Klippel-Feil syndrome, chronic fatigue syndrome and fibromyalgia.
He was also recently diagnosed with hypermobility spectrum disorder, which means his joints can dislocate easily.
Wide-ranging symptoms he suffers include nerve, muscle and joint pain and headaches, as well as tingling and burning sensations throughout his body.
Asked to describe his feelings, Jonathan said: "Imagine being woken at four in the morning and you don't have anything to eat or drink and you just go straight outside for a run, but you're wearing too little clothes, so it's a bit cold and you have to work harder to stay warm.
"You head off to do six miles, and you get lost and end up doing 20, and you haven't fuelled properly.
"You finally make it home, you're freezing cold, your body feels like it's eating itself, your joints ache, your nerves are in pain because your nervous system is completely overloaded – and at that point you start your day."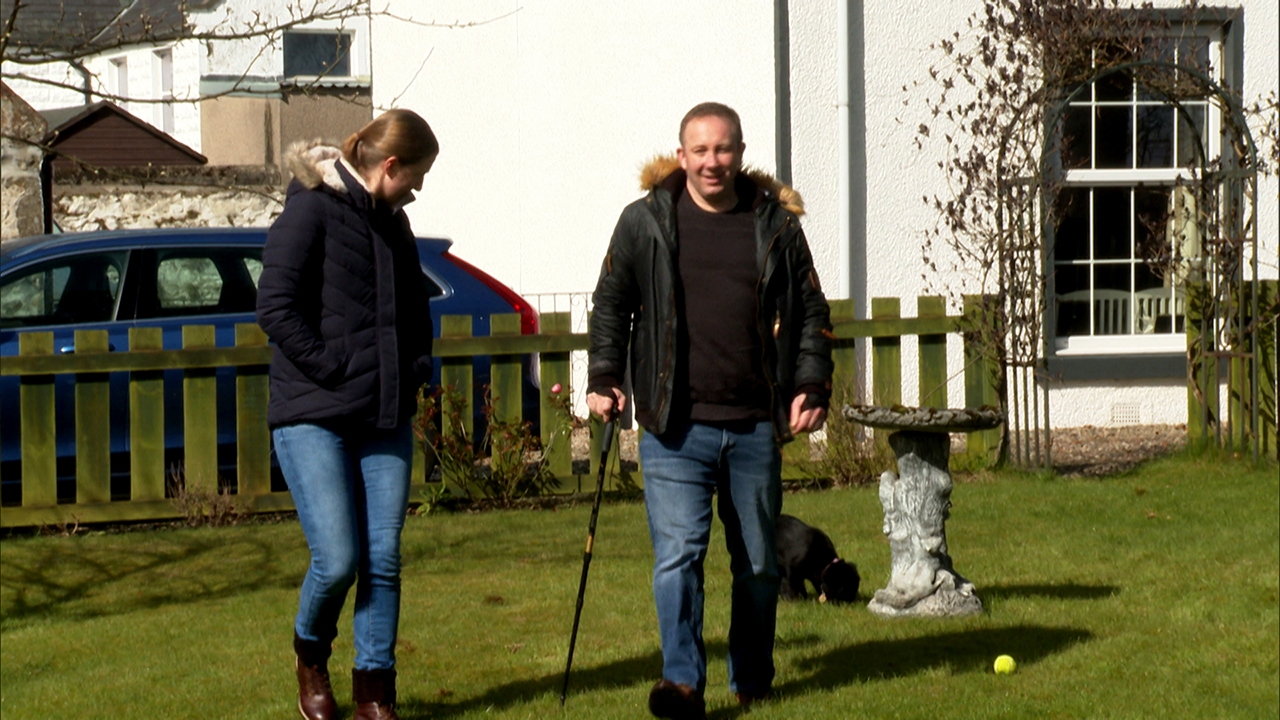 The police officer with 15 years' experience on the frontline now campaigns to end the stigma around invisible illnesses.
Jonathan said: "If an able-bodied person took on an activity that was so arduous or intense that they ended up in bed for days afterwards and had to be prescribed pain medication, we would think they were heroic, or their actions were superhuman.
"But chronically ill or disabled people do that time after time after time and they're labelled with 'lazy, scrounger, overdramatic, hypochondriac' and it has to stop."
One in five people has an invisible illness and the Flippin' Pain campaign has been launched to raise awareness.
Professor Cormac Ryan, professor of clinical rehabilitation at Teesside University and the campaign's community pain champion, said: "Chronic pain can affect many aspects of day-to-day life and can be associated with depression, anxiety, fatigue and sleep issues.
"People with chronic pain are also more likely to report lower life satisfaction and poorer quality of life compared to those without the condition."
STV News is now on WhatsApp
Get all the latest news from around the country
Follow STV News
Follow STV News on WhatsApp
Scan the QR code on your mobile device for all the latest news from around the country