Police have uncovered new DNA evidence they believe will help them solve one of Scotland's most notorious unsolved murders.
The development comes 40 years after taxi driver George Murdoch was violently attacked with a cheese wire while on his way to pick up his last fare of the night in Aberdeen.
Advancements in forensic analysis have enabled a DNA profile to be identified that will assist Police Scotland with their investigation into the death of the 58-year-old, who was killed on September 29, 1983.
Officers continue to seek information to identify a man who was seen wearing an Iron Maiden T-shirt in Wilson's Sports Bar on Market Street in Aberdeen in 2015, the subject of a public appeal last year.
Nobody has ever been arrested in connection with the murder of George, known affectionately by his family as 'Dod'.
In a statement, his family said: "Our family was rocked by what happened to Dod and it continues to affect us today.
"Forty years is a long time to go without all of the answers to what happened to him, but it's never too late to see justice served and we urge anyone with any information that could assist the investigation, no matter what it is, to contact police.
"Dod was a gentle, likeable and kind-hearted man, who usually had a smile on his face. We all miss him terribly and hope for some closure."
'I've always been confident they would solve the case'
George's nephew, Alex McKay recalls his uncle as a good and hardworking man.
He used to spend summer holidays with him on his truck and picking up eggs.
Mr McKay told STV News: "They told us very recently (about the DNA profile) and we were just absolutely delighted, you just can't imagine how we felt about it.
"I think it's moved the whole thing a massive step forward and I never thought they would get that 40-year-old case, didn't know what was collected at the time in terms of my uncle's murder, but yeah absolutely thrilled.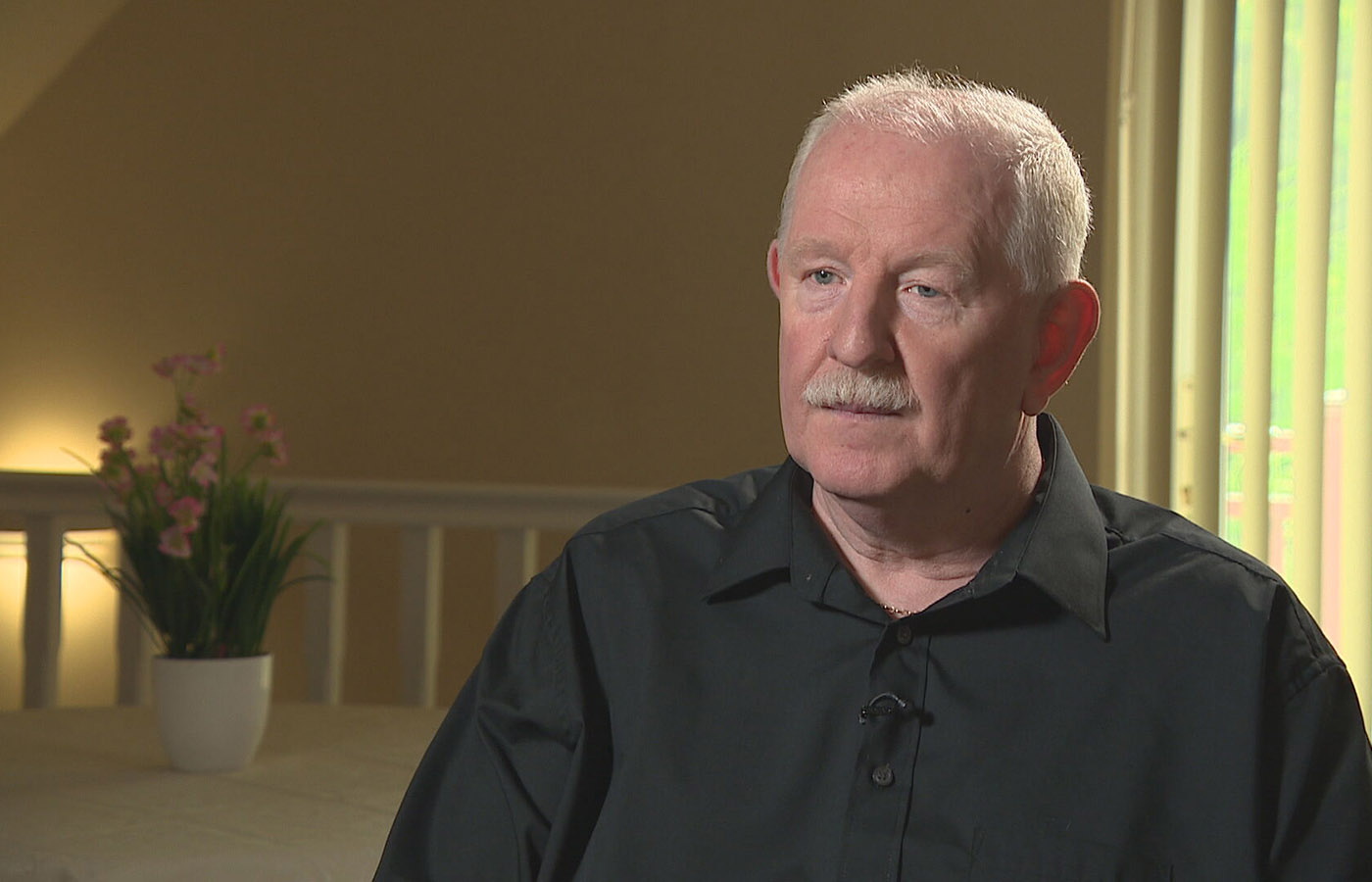 "Without doubt, it's a quantum leap forward. It's like a giant haystack, you've got all these people and I think the police are now able to eliminate those folks that needed to be eliminated and then they can focus on the small cadre of ones that are really, really high potential."
"I've always been confident (the case would be solved)."
'Ten minutes earlier, it could have been me'
Taxi driver Harry Mark remembers the night that George was killed.
He was driving down Queen's Road in the city's west end when he spotted George passing him with a passenger in his car.
Harry gave him a friendly wave but had no idea of the horrors that were about to unfold.
As events transpired, Harry was the last person known to have seen George alive that night.
Harry told STV News: "It came across the radio that George Murdoch was dead and I thought 'imagine putting that across the radio'. I asked the girl that was in the car to leave and said I wouldn't charge them for the fare, and I went round to the office on Loch Street.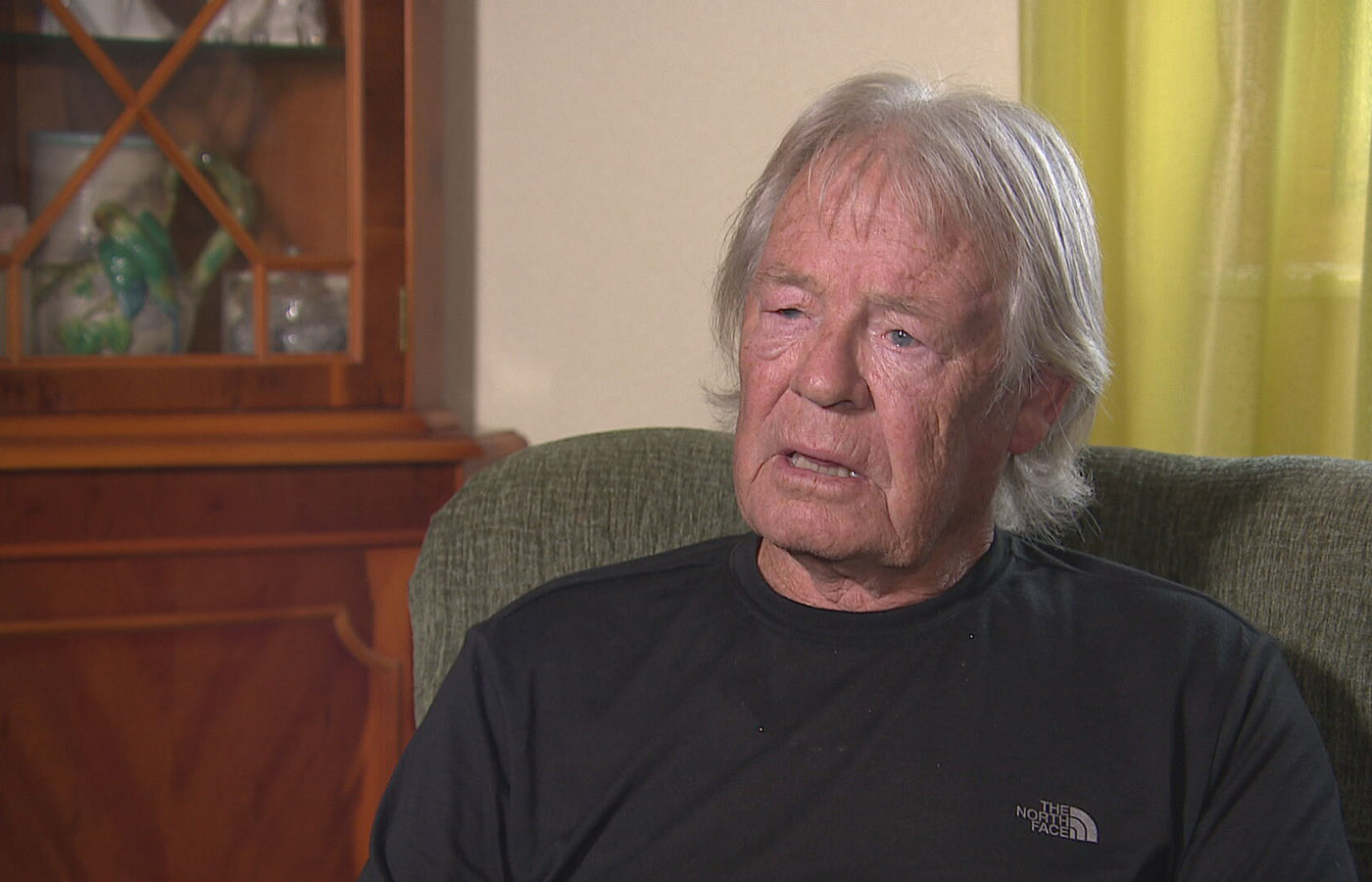 "I was thinking ten minutes earlier it could have been me. I could have been that one had got flagged down as I was going down Queen's Road.
"I think maybe if a younger person had been in the car, he (George) may have been able to protect himself better."
The 79-year-old added: "It's unbelievable really, you cannot fathom it. After the incident, a lot of taxi drivers started protecting themselves – they would carry a hammer or a club beside their door, some had knives, and if anyone got in the back of their taxi, they didn't like it, they would ask them to sit in the front.
"Taxi drivers don't really have any work friends as such because you're all isolated in your own car, the people you are conferring with is the passengers and you only meet occasionally at taxi ranks.
"To be honest, I don't think about it too much actually. It's just something that happened and you just put it to the back of your mind. We just always thought we would get someone that committed the crime, however, it hasn't happened.
"I don't think we'll get them now. When you think of the Brenda Page situation, they got him in the end didn't they? You think with the DNA advancements they might be able to get someone.
"Hopefully they will, to give the family some peace."
Nobody had come across a murder quite like that
Freelance journalist Alison Shaw gets a shiver down her spine every time she goes past Pitfodels Station Road, where George was violently attacked with a cheese wire.
Ms Shaw covered George's murder extensively while she was a reporter for the Aberdeen Evening Express.
She said: "I don't think anybody had come across a murder quite like that, with a cheese wire and the strange thing is that a few years earlier in The Godfather there had been a similar killing, where they had used a piano wire as a garrote.
"So people would have known about it but the fact that somebody went out with that in their pocket – obviously with the intention of committing a crime – people just find it very hard to believe that that sort of thing could happen in Aberdeen.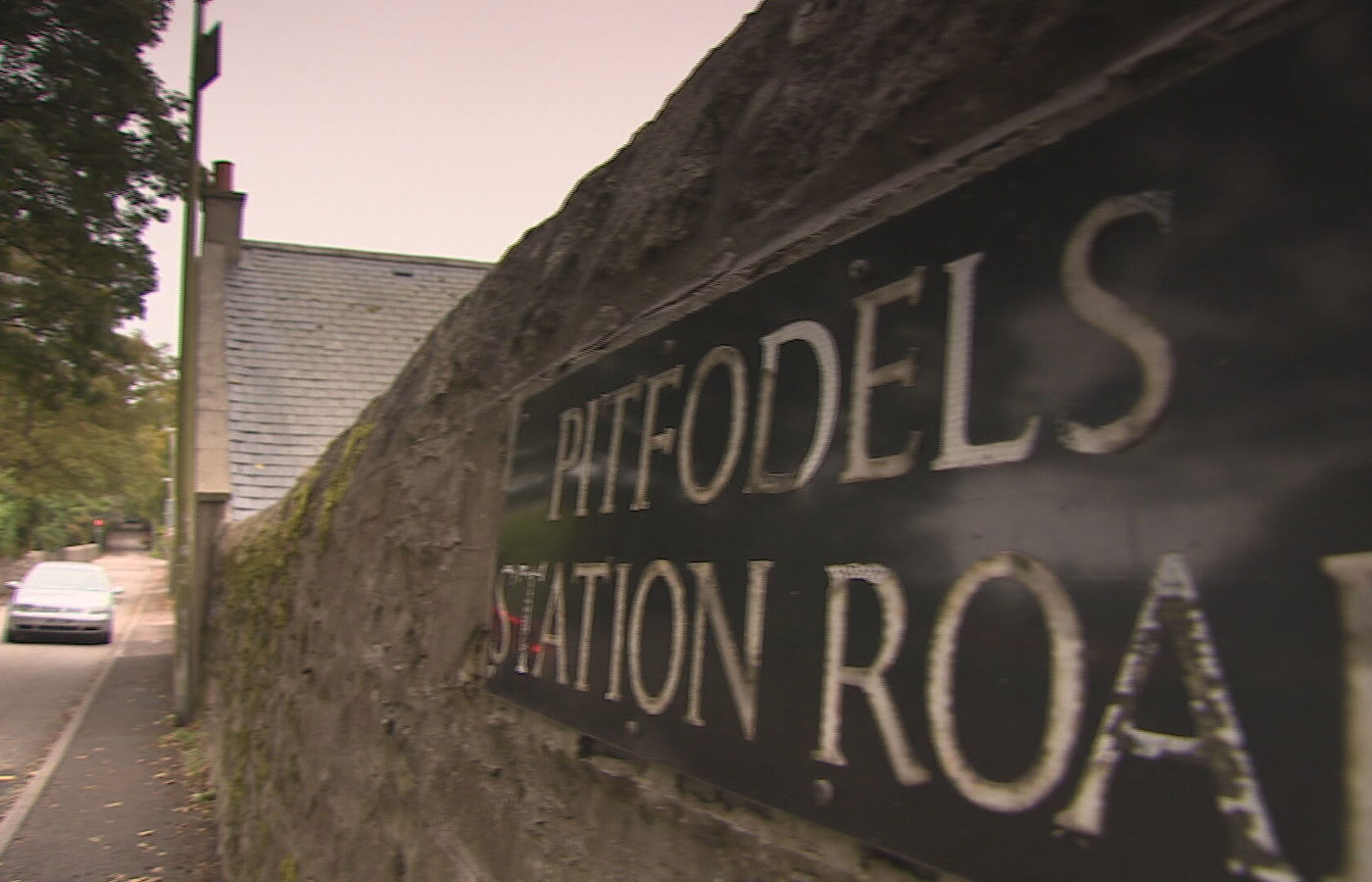 "At one point, I there were about 125 officers working on it and from day one they were so helpful to the media. The sense of frustration among the police was really quite evident, they were frustrated that there were a great deal of witnesses who just didn't come forward.
"At one point, we had a front page saying there were 16 silent witnesses that they desperately wanted to talk to and these were people they knew had all been in key areas that night, around that time."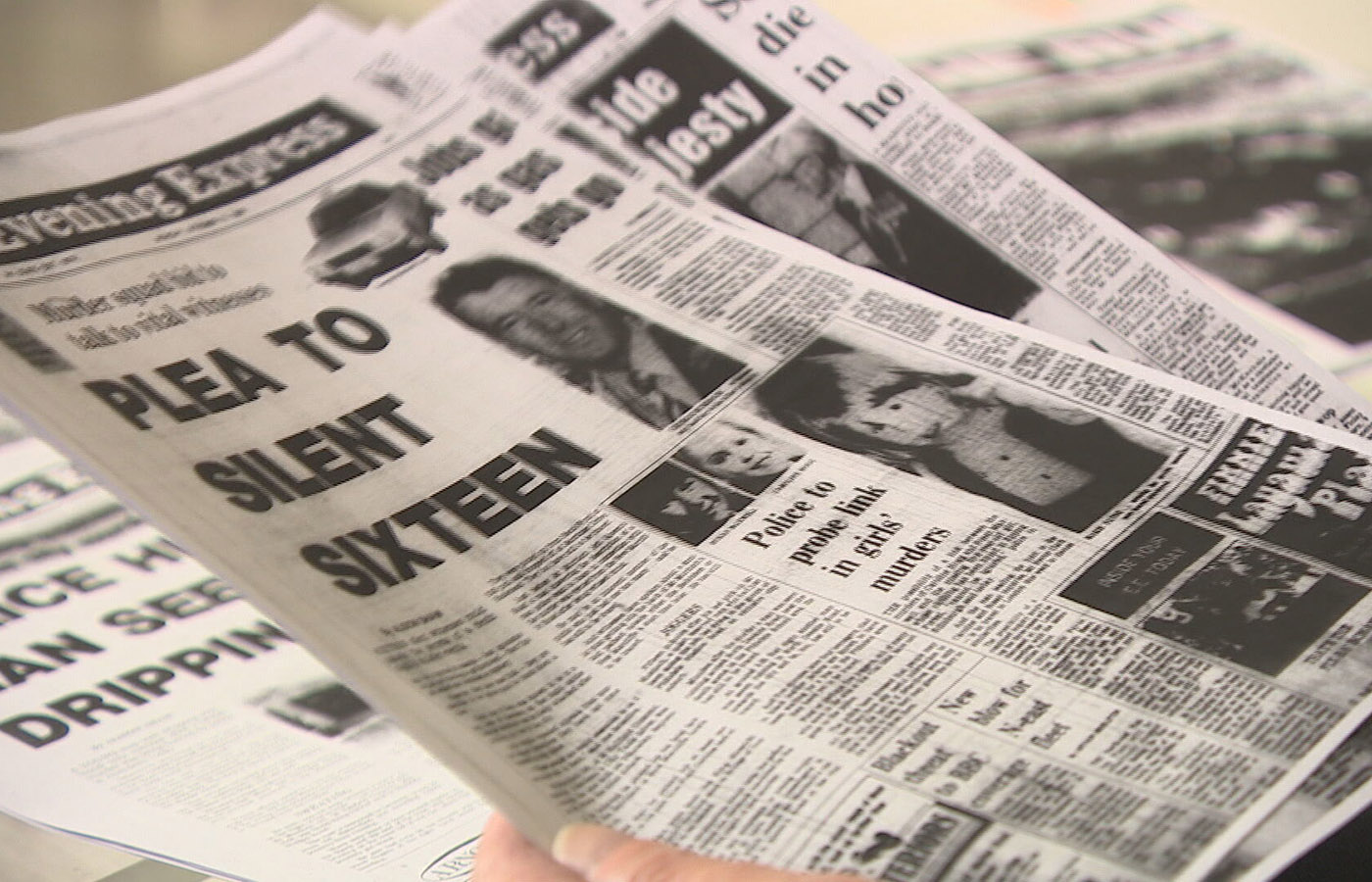 'We've managed to eliminate a number of suspects'
Detective inspector James Callander said the new DNA evidence was the most significant breakthrough in the case in recent years.
He told STV News: "We have a DNA profile that we believe to be that of the killer and we're just basically appealing to the public for help, for us to try and match that DNA.
"We've had this DNA for some time now and we've managed to eliminate quite a number of people over the course of the investigation.
"But the DNA isn't that silver bullet. The DNA is only as good as the match that we get for it. I guess it's now up to the police and the public to match that and that's going to be the difficult part.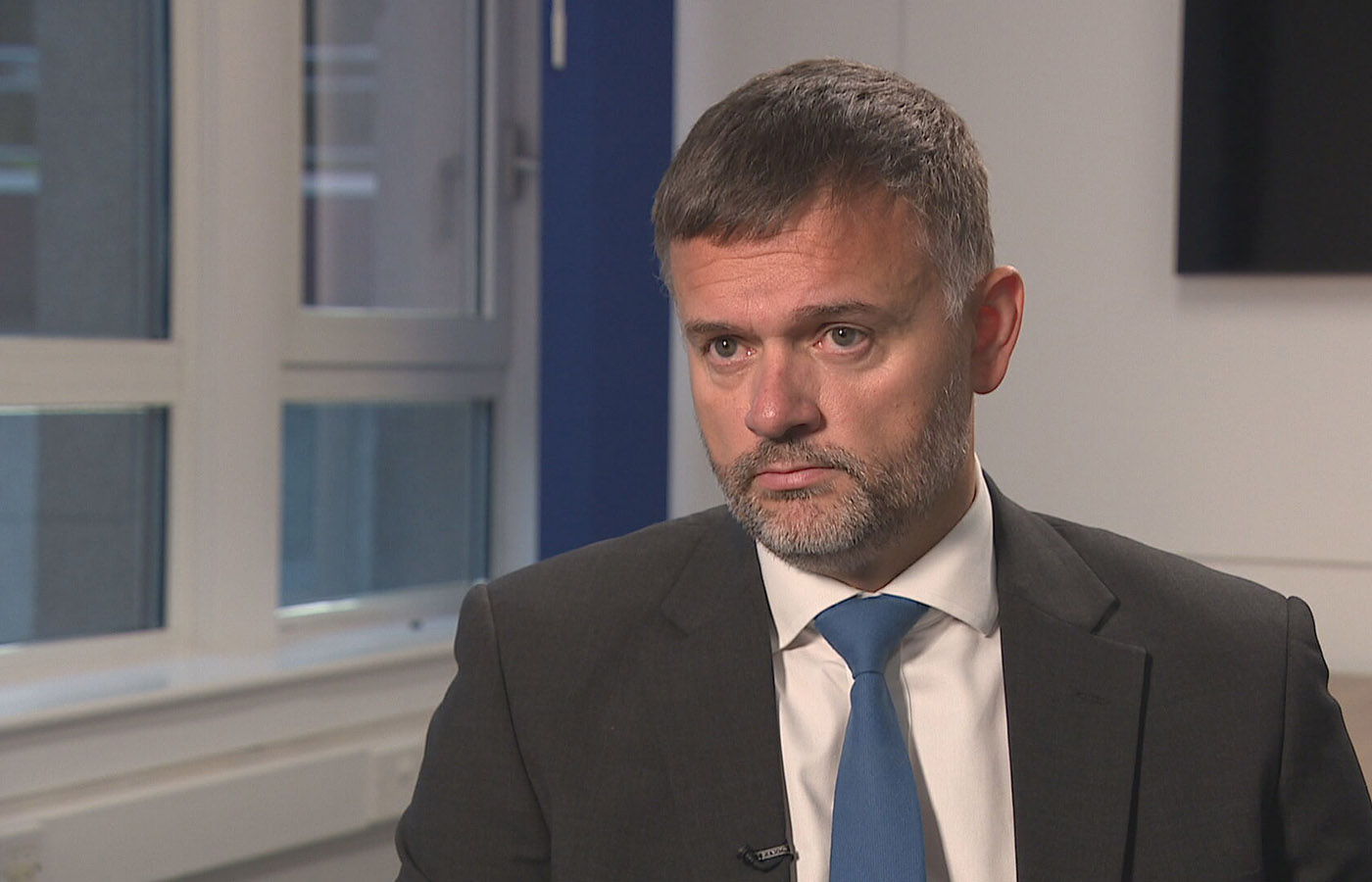 "I would ask everyone to think back to the time George was murdered and if you have any information or concerns from around that time, please don't dismiss it and contact us.
"We are hopeful this DNA evidence will allow us to progress this enquiry for George's family."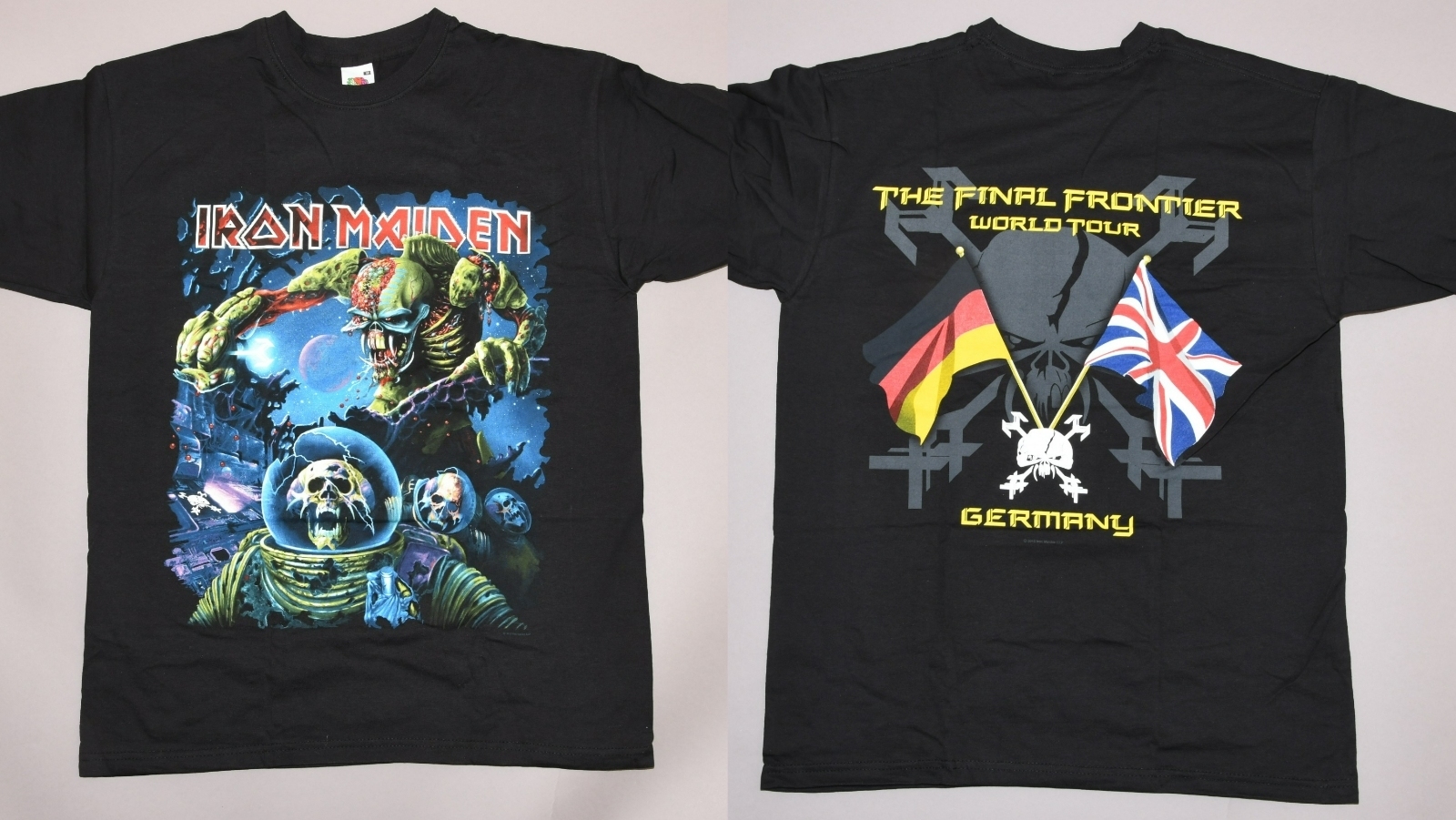 "The solving of this brutal murder requires the help of the public. We urge anyone with information to please come forward and help George's family obtain the closure they desire.
"We ask anyone with any information to contact Police Scotland via 101 or e-mail a dedicated inbox at SCDHOLMESAberdeen@scotland.pnn.police.uk."
STV News is now on WhatsApp
Get all the latest news from around the country
Follow STV News
Follow STV News on WhatsApp
Scan the QR code on your mobile device for all the latest news from around the country