A pioneering police officer who helped introduce dogs to Dundee's force has returned to the training ground 60 years later as a special birthday treat.
PC David Goldie and his sidekick Danny the Alsatian were part of the first police dog unit set up in Dundee.
It was back in 1961 that the elite team were formed to start work on the city streets and the unit has expanded greatly since then.
On the day retired officer Goldie turned 90, he was given a birthday treat with the opportunity to see the latest police dogs in training.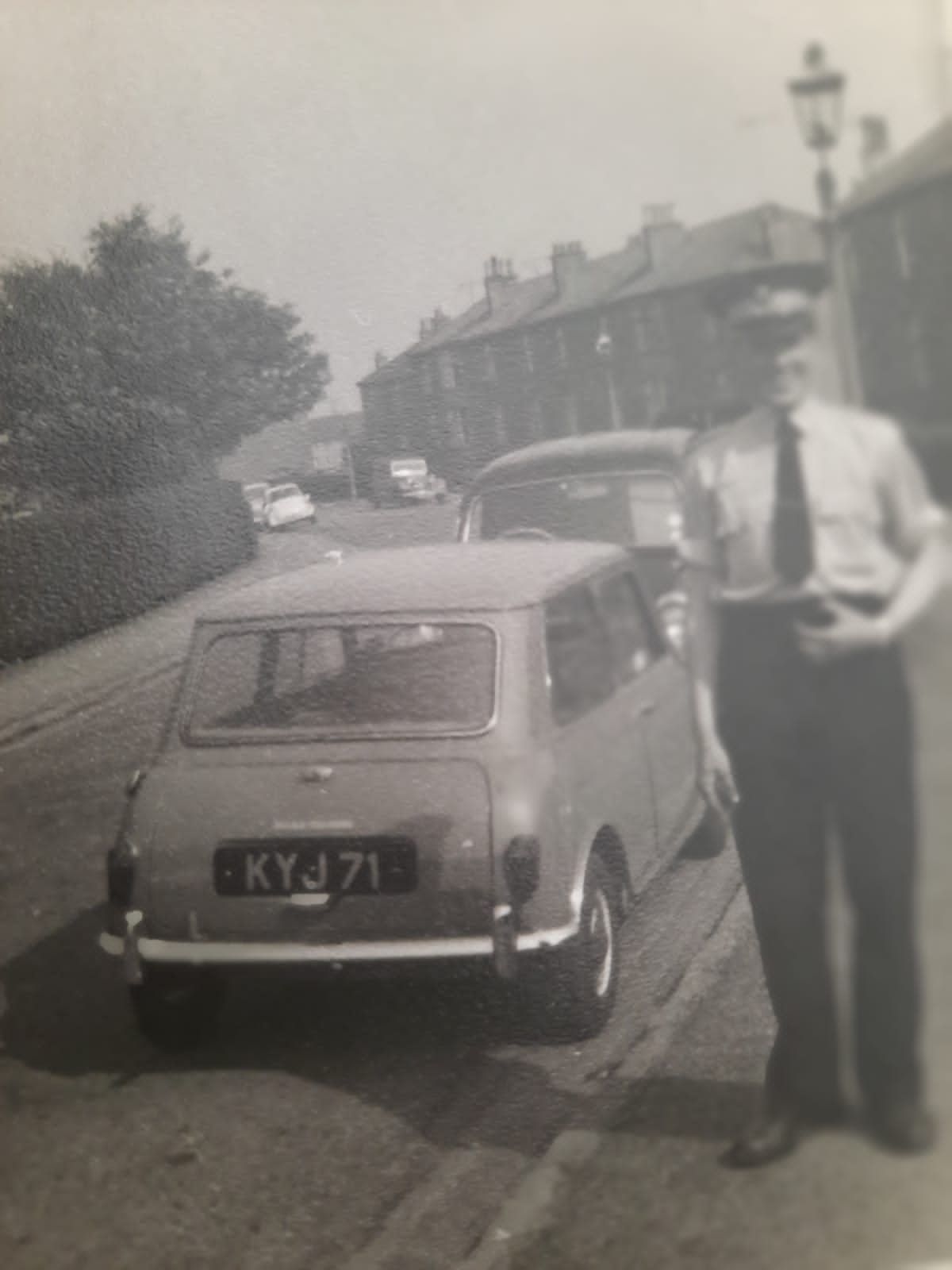 Mr Goldie said: "Oh, that was a shock, I never knew anything about this until I arrived. Gary, my grandson, had arranged something for my 90th birthday.
"When we ended up coming here I couldn't believe it, because I've passed here many a time with the car and I've looked down the side hoping to see dogs in action.
"This has been terrific today."
For the current officers, the chance to speak to one of the pioneers of the dog unit in Dundee was a real treat.
Sergeant Rory Fairburn said: "It was only when the family got in touch with us we realised it was the 60th anniversary of the provision of police dogs serving the people of Dundee.
"It's been great to have him along, we've shared stories with him and he's shared stories with us and it's incredible how things haven't changed a great deal in that 60 years with what we expect the dogs to do."
PC Goldie and Danny were a familiar sight in the city in the 60s, even for those paying a short visit to Dundee.
Mr Goldie said: "It's amazing how the dogs became known. I remember going to the football matches, keeping an eye on the queues outside, even Celtic and Rangers supporters in the passing would say 'Hello Danny'.
"That was my dog, they knew him."
Today's dog handlers form a close relationship with their dogs, and that is something that has not changed since Mr Goldie's time.
He said: "I used to bring my dogs in from the kennel and let them sit in the living room, and my two daughters used to lie and cuddle them.
"But they were different dogs when they went on duty, they were family dogs at home and working dogs when they went out."
Celebrating a 90th birthday is a special day and Mr Goldie is hoping for another party later this year.
He added: "We started the dogs on the December 5, 1961, and I was hoping if they had a celebration, then I will definitely be there."
STV News is now on WhatsApp
Get all the latest news from around the country
Follow STV News
Follow STV News on WhatsApp
Scan the QR code on your mobile device for all the latest news from around the country