The crew of a fishing boat off the north coast of Scotland have rescued an owl which was being attacked by seagulls.
The long-eared owl was rescued by the Benarkle II's onboard "animal guru" after it appeared on the boat halfway through their expedition.
It had suffered minor injuries, but was cared for by the team over the rest of their trip – before being taken to Huntly Falconry Centre, in Peterhead, once they were back on solid land.
Staff at the centre said the bird most likely would have died without intervention, since it is unusual for that type of owl to be so far offshore.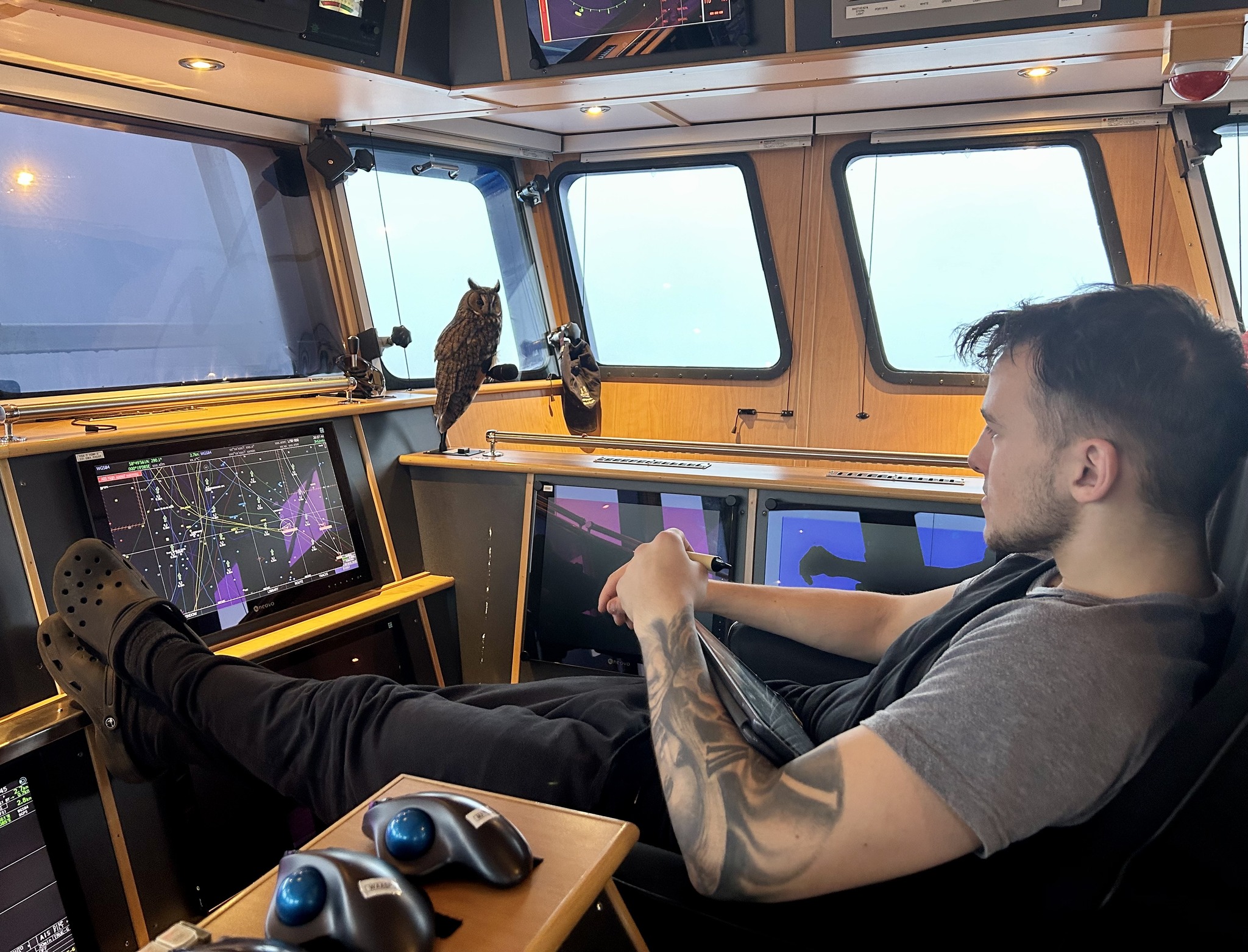 In a social media post, Benarkle II's crew wrote: "The bird was in a poor state, so recuperation involved plenty rest and lots of chopped up steak!
"By the end of the trip he had perked up a great deal, and was starting to become used to the comings and goings of crew in the wheelhouse, even letting him out to stretch his wings, although getting an unwilling owl to go back into his temporary home isn't the easiest of operations.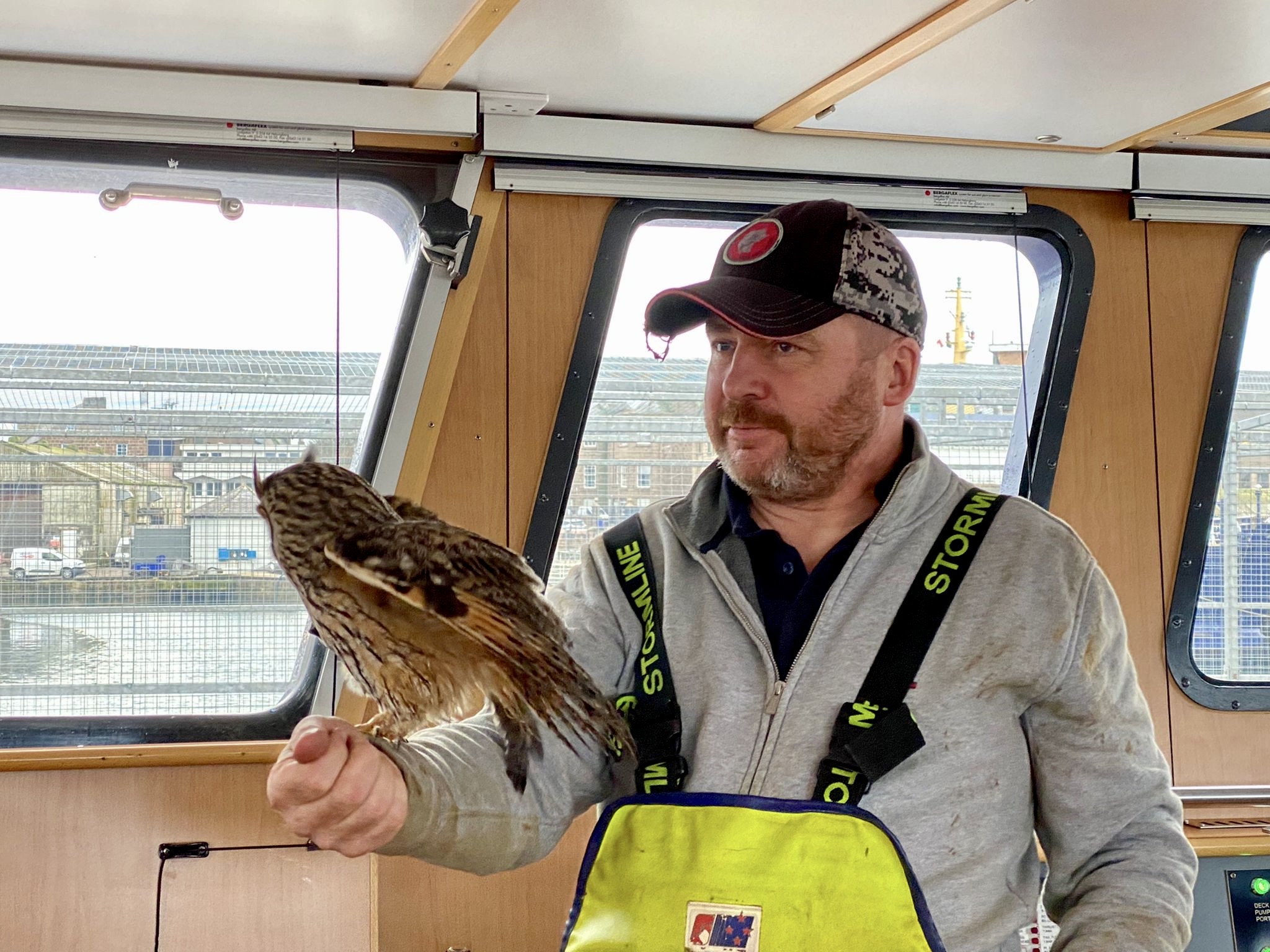 "On return to Peterhead, we took him to Huntly Falconry Centre to continue his rehabilitation.
"Previously they took over the care of a Hobby Falcon, which had appeared onboard on a Rockall trip.
"They said he would probably not have made it as it's unusual for that type of owl to be so far offshore.
So a happy ending for all involved."