The Pet Blood Bank is looking to recruit more donors to keep vital stocks topped up over the summer.
The charity is particularly keen to sign up pooches with the rarer negative blood type, which is carried by around 30% of the dog population.
Parkside Vets in Dundee is part of a UK-wide network of donor locations, with around 20 dogs participating in each session.
Greyhounds Titan and Claud have just donated around 450ml each of negative blood.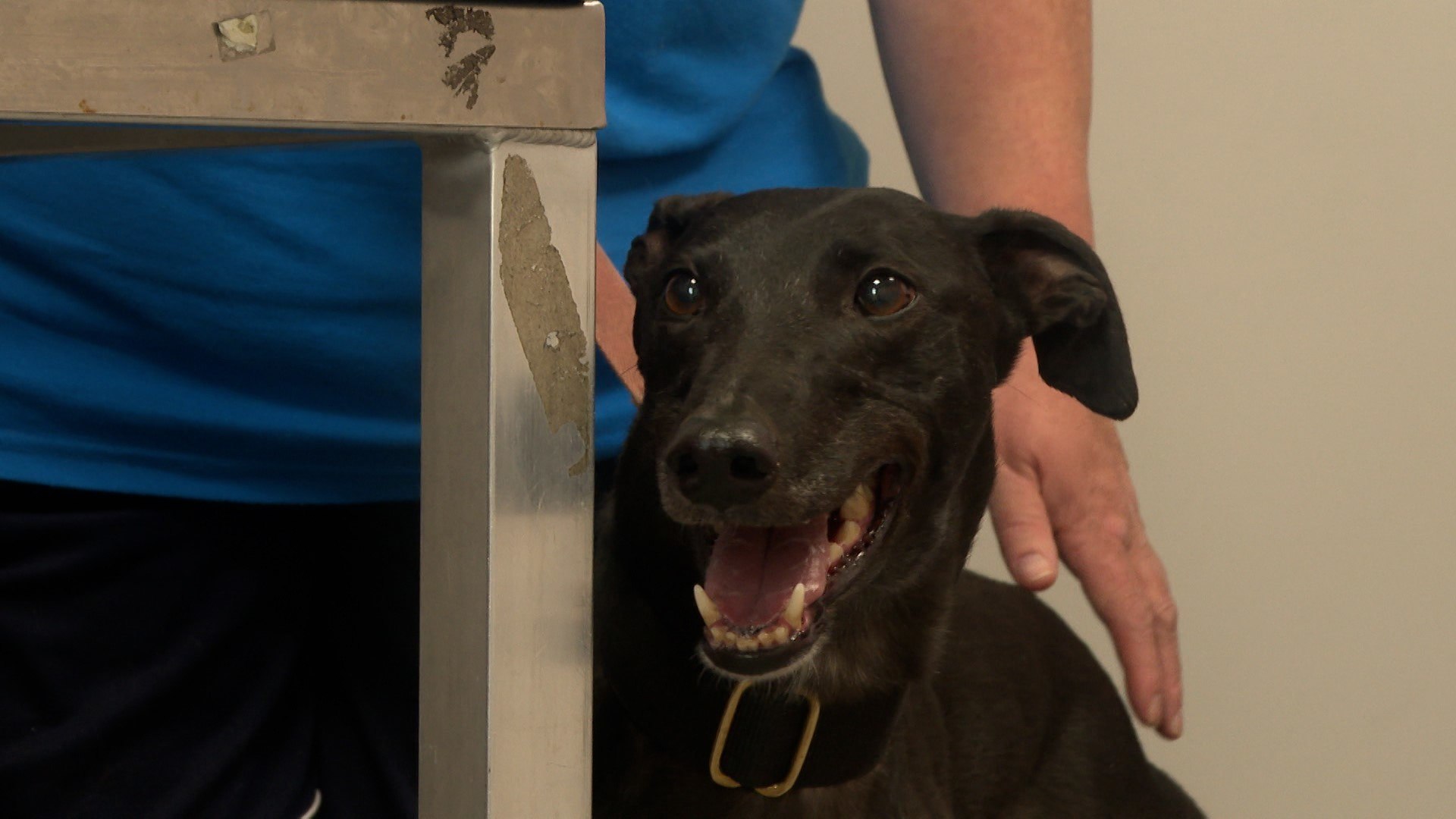 "I think it's a great idea," said co-owner Michele Hall, "If I ever had a dog that had an accident, I'd want there to be blood available for them to help save their lives."
The dogs are given a thorough health check before donation can go-ahead. Appointments take around 45 minutes, with the actual donation taking just ten.
"Each dog will save four dogs lives, so that's incredible," explained Chelsie Martin, of Pet Blood Bank.
"They really do enjoy their time here. They show and give us consent by just lying there and sleeping and obviously their neck is numb so they don't feel anything so to them they're just getting a cuddle on a table."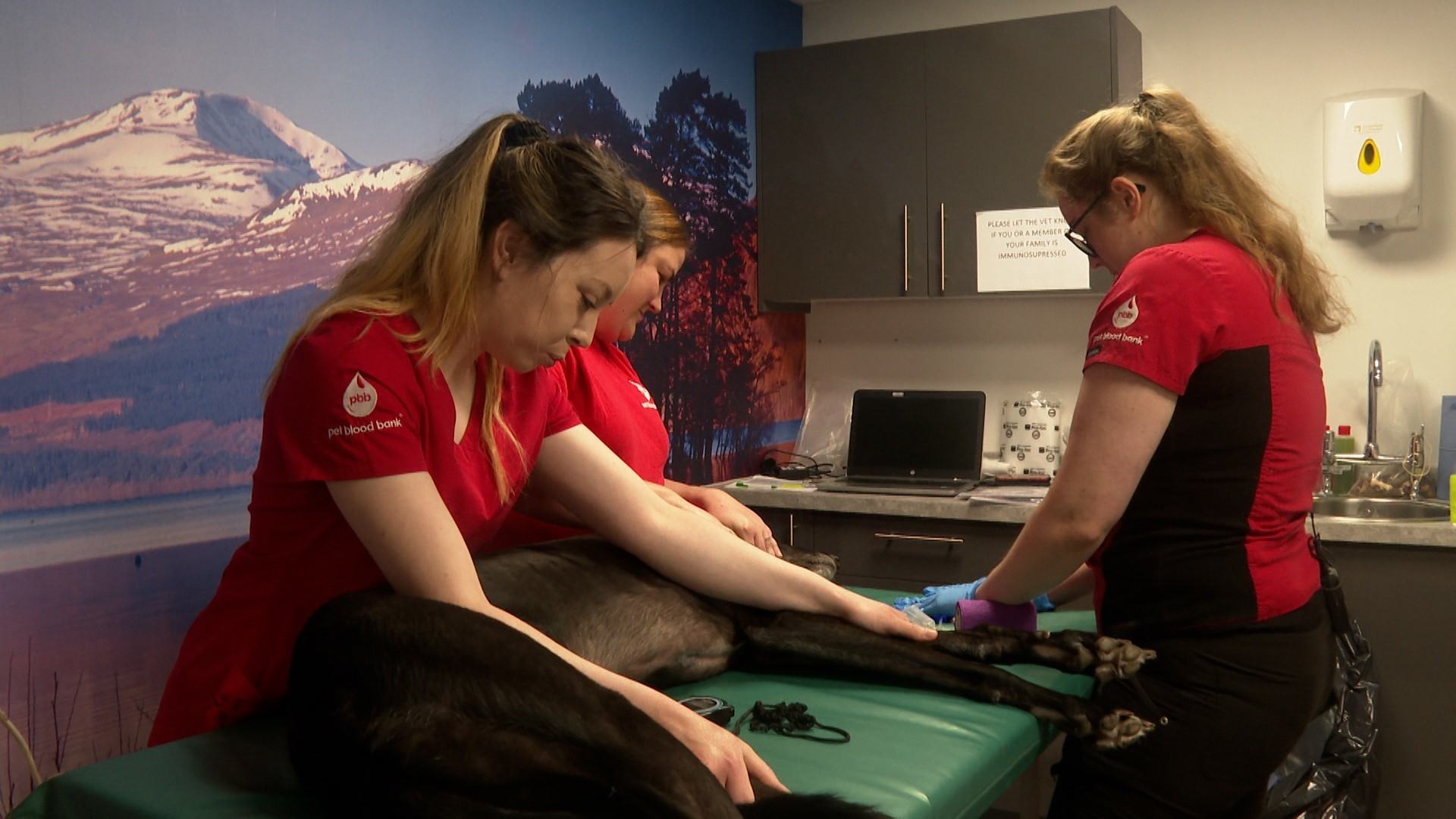 Dogs have either positive or negative blood type. The negative type is in high demand as all dogs can receive it in an emergency when there's no time to test for a match.
"There are some sessions that we need to fill more with negative donors depending on what we've got stock level wise," added Ms Martin.
"Negative donors usually include greyhounds, German Shepherds and Dobermans."
Nicola Jack, who co-owns Titan and Claud, is urging other dog owners to consider their pets for the service.
"When you hear that there's a donation day near where you are go along and speak to the staff and get your dogs checked out to see if they're able to give blood because it's such a great thing to do," she said.
"It's not a long process and the dogs don't really mind it, and they get plenty of treats.
"My greyhounds are quite happy to lie there until everything's done. They're a very placid breed of dog, they're just brilliant."
To become a blood donor, dogs must be between one and eight years old, fit and healthy and weigh more than 25kg.
To find out more go to: www.petbloodbankuk.org