Warning: This article contains images some readers may find distressing
Gamekeepers in Perthshire were subjected to "relentless online abuse" after police issued a witness appeal over the death of a golden eagle.
The Scottish Gamekeepers' Association (SGA) criticised the handling of the incident by police in Tayside claiming that "insensitive" public messaging led to individuals becoming targets for online attacks.
Young family members were also targeted in the school playground following the discovery of the raptor's corpse in the Glen Quaich area near Dunkeld.
It later emerged the bird had died as a result of "natural causes".
The unnamed estate "voluntarily" informed local officers and handed the bird over on April 25 before waiting for toxicology analysis to rule out the possibility of foul play.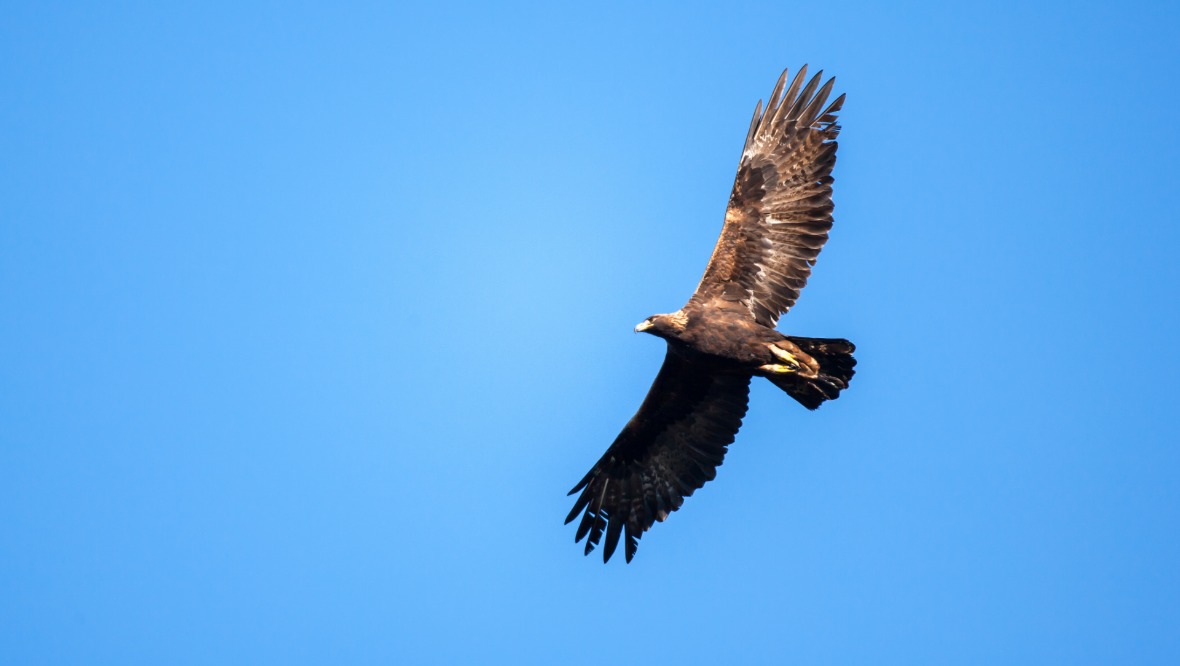 Tayside police then issued a witness appeal on May 17 via social media, calling for any information that could clarify the circumstances of the eagle's death.
Raptor persecution – or shooting, trapping and poisoning birds of prey – is considered a "wildlife crime priority" in Scotland.
The SGA complained that as the police had not mentioned the gamekeepers who reported the bird's corpse, "unwarranted" public suspicion was directed towards the estate and its staff.
It added that the appeal was then "embellished by an anti-game shooting blog" and, in the hours following the Tayside division's statement, gamekeepers and estate staff were subjected to "relentless online abuse".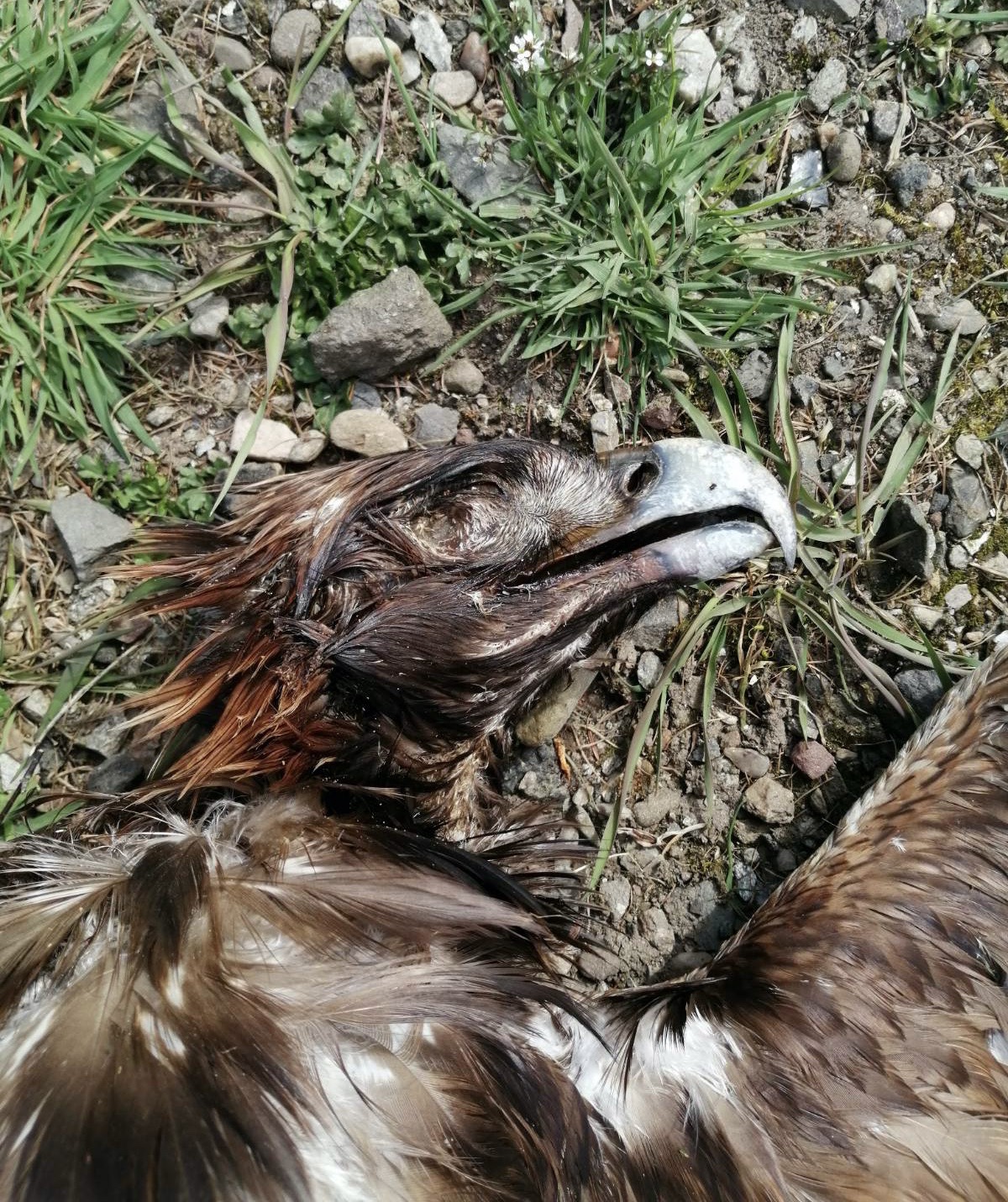 A child is also said to have been challenged at school over the incident, causing emotional distress.
Police later confirmed no criminality was established during the investigation.
"What we have here is individuals following good protocol and doing the right thing," said Alex Hogg, chairman of the SGA.
"As a result of a Tayside Police statement, they – and the local community- have been made to suffer, along with school-aged kids.
"Wildlife liaison officers in the area know very well the public interest in such cases. There is no reason why they could not have been more evidence-driven in their public messaging.
"There have been reports in the past of wildlife crime in this area – a lot of which remains contested – but nevertheless there is an overwhelming desire for positive change, which can only be a good thing.
"Similarly, there is a willingness to work with Police Scotland on rural crime which is a growing issue, Scotland-wide. Local wildlife officers should be trying to enable that process, not set it back by damaging opportunities for building trust, because land managers could be assets to them in the countryside."
In a statement Police Scotland thanked those who reported the dead eagle to the force and urged anyone with any concerns about the investigation to contact officers.
A police spokesperson said: "On April 25, 2022, officers received a report of a dead golden eagle having been found in the Glen Quaich area of Perthshire.
"A full investigation was carried out and a post mortem examination confirmed that the bird died of natural causes and no criminality was established.
"We would like to thank those involved for their assistance in reporting this to us. If anyone has any concerns in relation to this investigation, we would encourage them to contact us."
Anti-hunting Raptor Persecution UK said the police statement was not "insensitive".
"It was factual and timely and didn't infer responsibility for the death of the eagle on anybody, let alone on gamekeepers," a blog post on the incident said.
"It was simply an appeal for information/witnesses. It didn't even name an estate so quite how the SGA can claim the police appeal directed unwarranted public suspicion towards the estate and its staff is anyone's guess."