A Perth resident has slammed authorities for inaction over flooding issues, after raw sewage once again flooded a public path – as well as her garden.
A 50m public walkway which runs under a rail line and alongside Craigie Burn was flooded at the weekend, following heavy rainfall.
Janice Haig, who lives in Croft Park, told STV News she has been trying to call attention to this issue for more than 12 years, and lives in fear of flooding every time it rains.
Her garden was left drowning in inches of dirty brown water, which she says has been happening at least one or twice a year for more than a decade.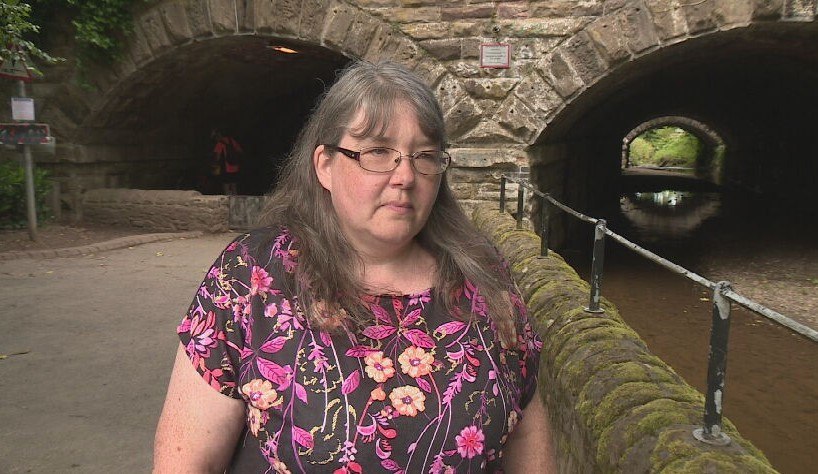 More than £40,000 of damage
"There's been big floods, with more than 50mm of rain, twice in the last three years – but it's not just the big floods anymore, smaller amounts of rain are also causing flooding," she said.
Images from Ms Haig's garden last weekend and during previous floods shows her shed, trampoline and lawn drowning in water from the burn and raw sewage.
Ms Haig said the flooding, which only takes an hour of heavy rain to begin, has been taking a massive toll on her mental health.
"It's not just when there's flooding – you don't just wake up when there's a flood and think 'oh it's action time, let's get our pump out, barriers up' – it's not just that," she said.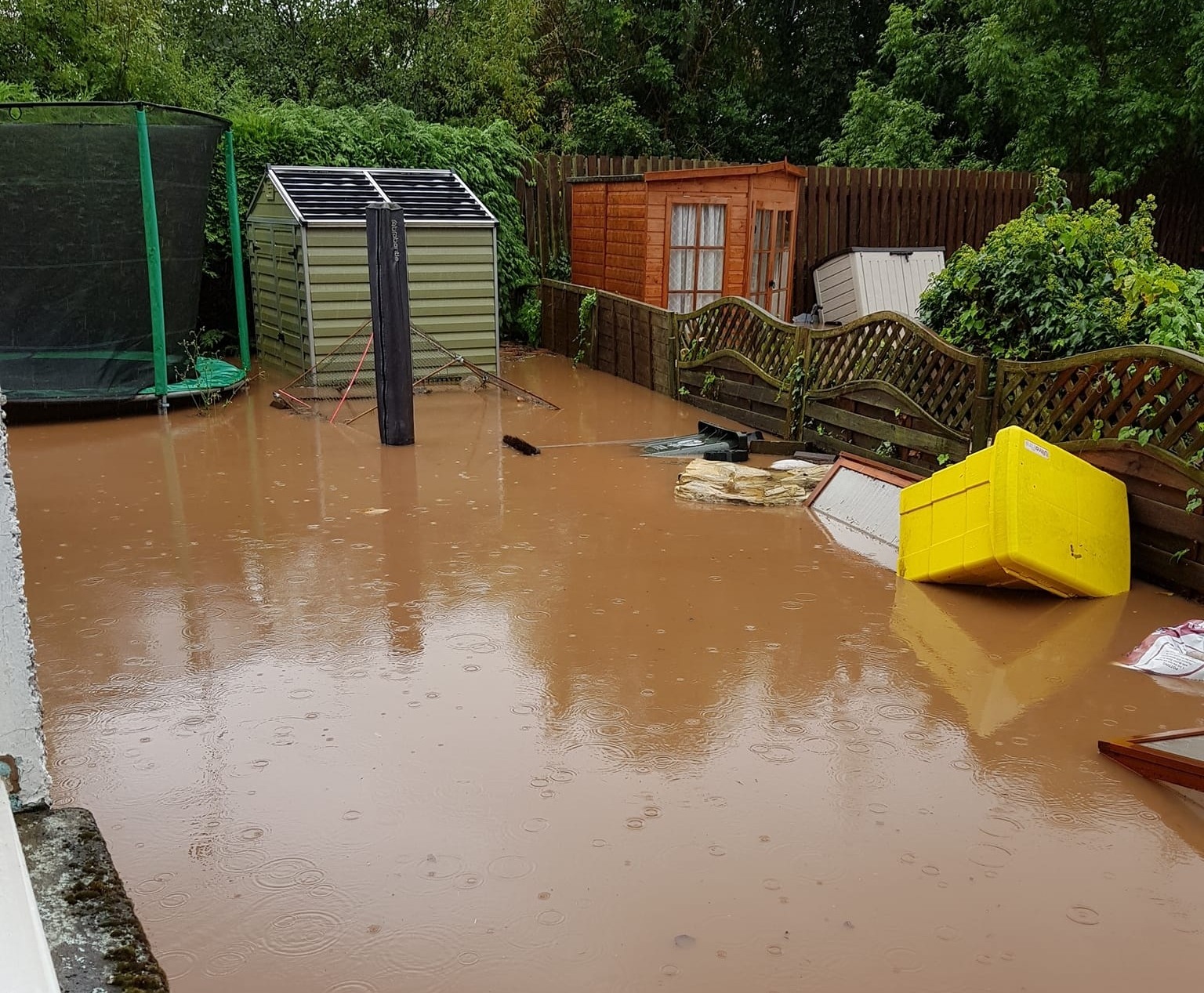 "It's every single day. Every day you're watching the weather, every day you're looking out for that heavy rain."
She said mental health burdens were cropping up not just in her, but also in her children – both of whom are on the autism spectrum – as well as her neighbours.
"It's due to the constant worry of getting the text messages for flood warnings, or getting up in the morning knowing you have to prepare because you've got that flood warning.
"It's also taken a toll financially, because house insurance costs have gone up, and your equipment or possessions get ruined.
"We had a £35,000 claim due to flooding in August 2020, which quadrupled the cost of our house insurance. We've also had to spend £6,000 on equipment to try and protect our home from further damage."
'The money's not there'
Ms Haig founded Perth Community Flood Aid a few years ago in an effort to take off some of the financial pressures struggling families might face.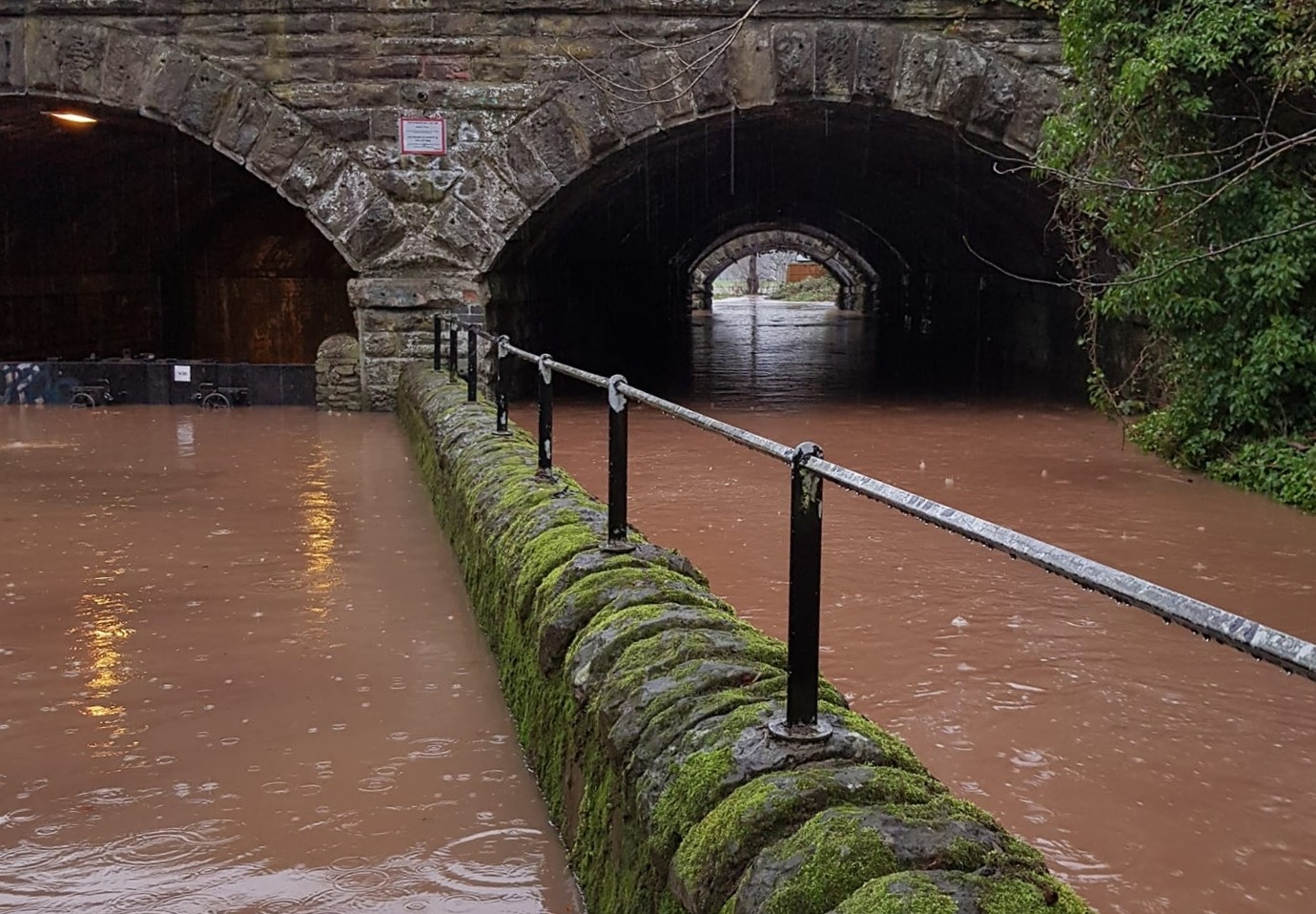 The group, along with residents and local businesses have discussed the issue with Perth and Kinross council and Scottish Water – but Ms Haig said not much has changed.
"It's a legitimate environmental health issue – I mean, if you are walking here (the flooded path), walking your dogs here and they go in the burn and swim, they are going into water that has sewage in it.
"I've had discussions with the council for about 12 years, so the answer to that is they say 'we understand, we'd love to do something to help but the money's not there'.
"The other reason I get is, 'it's too complicated', because the flooding is water from the burn, and surface water from rainfall, and water from the sewers – it's not just one place it's coming from.
"But they don't have a coordinated approach to actually dealing with it, all the organisations are approaching it separately."
'Teams extremely busy'
Scottish Water said operational teams were extremely busy over the weekend after heavy rainfall across the region.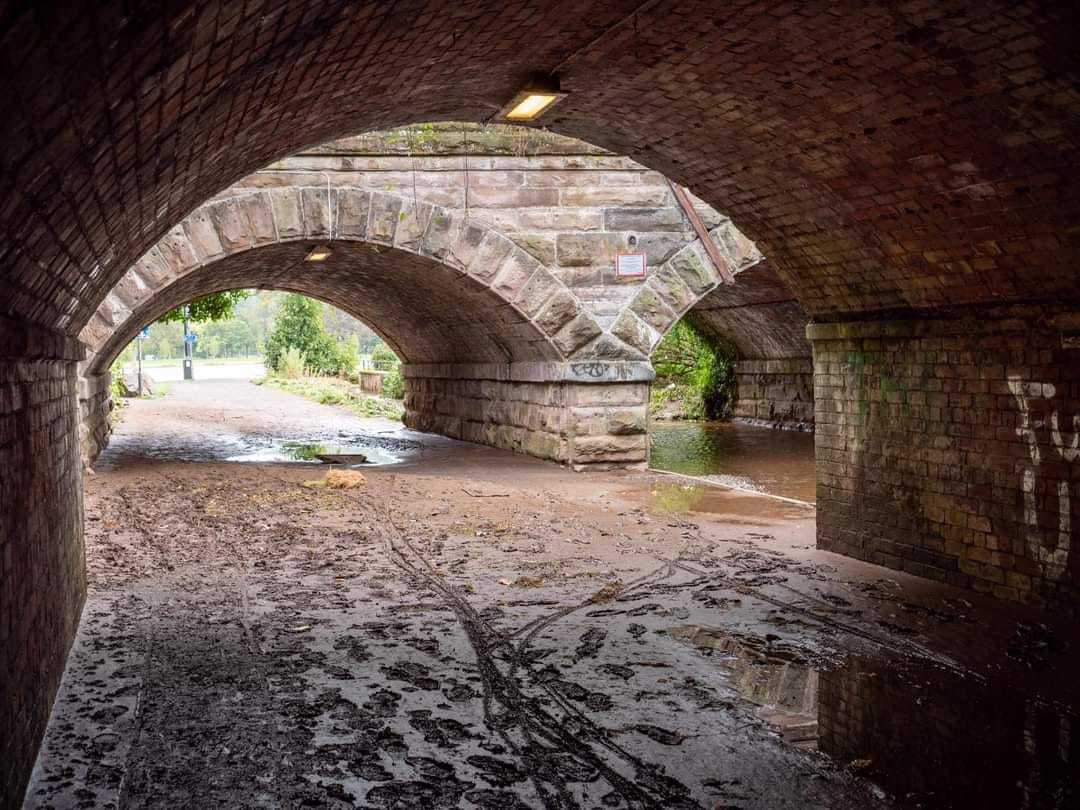 A spokesperson said: "We are scheduled to undertake clean-ups of affected public spaces on Friday, and acknowledge this is later than customers may expect however we must prioritise customers affected by internal flooding and this has been our primary focus.
"We are in daily contact with our contractors and if we can accelerate this schedule, we will, and reassure customers that we will always attend and support clean-ups when sewer flooding is reported to us.
"We continue to encourage customers to contact us immediately should they experience any future suspected sewer flooding incidents, via our online reporting portal or 24/7 customer helpline. This allows our team to respond as quickly as possible and prioritise attendance."
A spokesperson for Perth and Kinross Council said: "The council works with its partners to manage the risk of flooding, however the responsibility for protecting individual properties lies with the land and property owner.
"This week's localised flooding was entirely due to the rainfall exceeding the capacity of the sewer adjacent to Croft Park. This is Scottish Water's asset and is their responsibility to address.
"SEPA, Scottish Water and Perth & Kinross Council have published flood risk management plans, and these are available to view on our websites. The Perth Flood Scheme has been in place in the catchment for the last 20 years and helps to reduce the risk of flooding.
"More recently, the council engaged consulting engineers, Amey, to deliver the Craigie Burn flood study, which has considered the issues in the wider catchment and at this location.
"The findings from the study were recently shared with the local community at two community drop-in sessions on June 20 and 28. The Council also has an on-going project to develop a Surface Water Management Plan for Perth which is considering these issues further."