A dog was reunited with her owners after wandering into a takeaway that was displaying her missing poster.
Golden Labrador Rosie had not been seen for two weeks after disappearing in Bertha Park Loch, Perth, on August 19.
However, on Sunday she turned up outside Baba's takeaway on Anderson Avenue – where the staff recognised her straight away due to her missing poster being displayed in the window.
Rosie was reunited with her owners "completely unharmed" but had a large number of ticks on her body.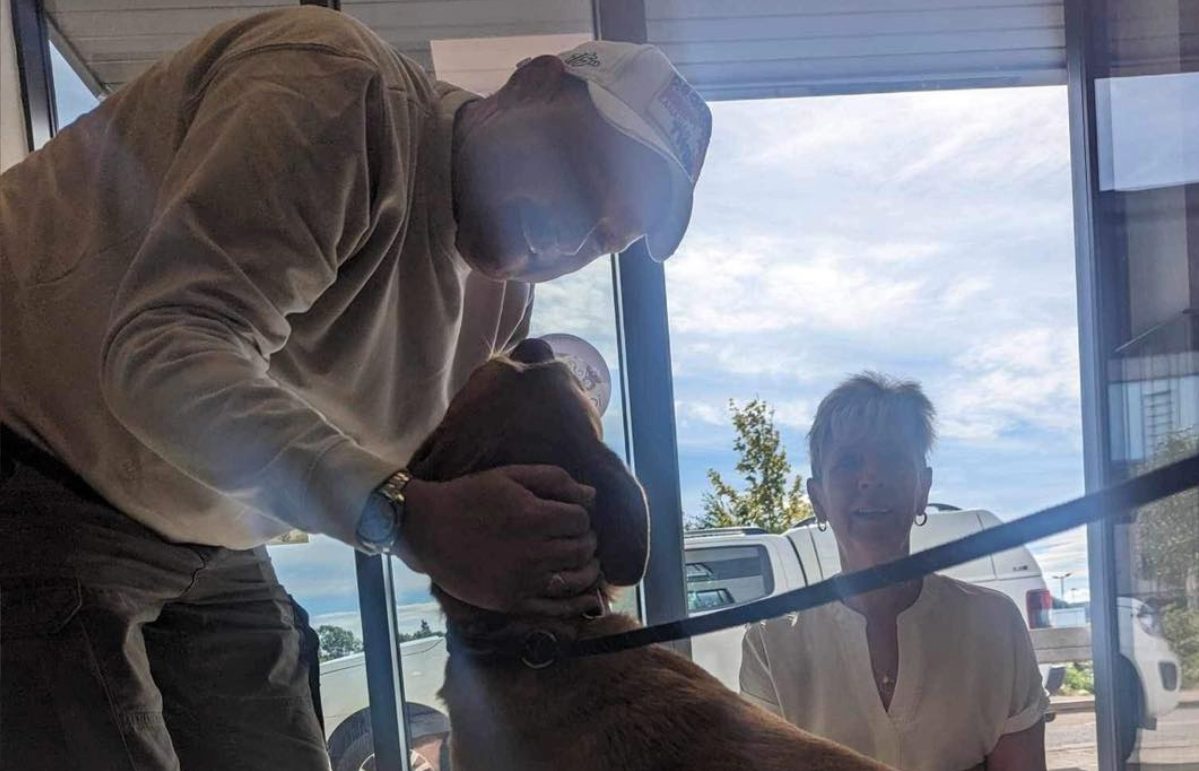 Missing Pets Perth and Kinross, who had volunteers out looking for the dog, took to social media to share the delight in Rosie's reappearance.
"We are so so happy that darling Rosie is now home safe after being missing for two weeks with not a single sighting in the entire time she was missing," a spokesperson said.
"Rosie went missing on August 19 while out on her evening walk at Bertha Loch, Bertha Park, Perth. She was doing a walk which she had done before and was there one minute and gone the next.
"The night she went missing her dad walked miles and miles searching for her but there was sadly no sign.
The next day Missing Pets were contacted for further assistance.
"We offered the standard advice of leaving scented items of clothing at missing point, make sure someone is at home and also important steps like making sure microchip information is up to date and other relevant authorities were contacted (police, dog warden, local kennels).
"Team members assisted with ground searching with thermal scopes and one of our volunteer drone pilots.
"Despite all our efforts, Rosie was proving a champion at hide and seek.

"All the team were baffled to where Rosie could be as there was just no sign.
"This morning though, Katie received a call from a gentleman called Saif saying he thought he had found the missing dog from Bertha Park and that she had wandered into his takeaway Baba's.
"Katie didn't quite believe it until the camera was switched on and there was Rosie quite happy.

"Considering Rosie has been missing for two weeks she is doing very well. She has been checked over by a vet and is doing fine. She has lost weight and was covered in ticks but nothing being back home with her dad won't sort.
"Thank you so so much everyone who has been involved in Rosie's search and for all the lovely kind words of support and comfort you've given her dad these past two difficult weeks.
"Welcome home Rosie."
Rosie's family have gone on to set up a fundraising page to help Missing Pets with ongoing costs and equipment, and have raised nearly £1,000.
You can donate to the fundraiser here.