An 82-year-old woman has been reunited with her engagement ring more than 30 years after it was stolen from her home.
Dorothy Nicoll never thought she would see it again after a thief made off with her jewellery 33 years ago, however a beach-combing treasure hunter struck gold while out looking for lost artefacts last August.
George Taylor, who is a familiar face on Carnoustie Beach in Angus, was searching with his metal detector along the coastline when he made the priceless discovery buried beneath the sands.
He told STV News: "I was only there about half an hour or so and then I just got a signal off the metal detector, and shovel in, and I knew right away it was gold, and as it turned out it was a gold engagement ring.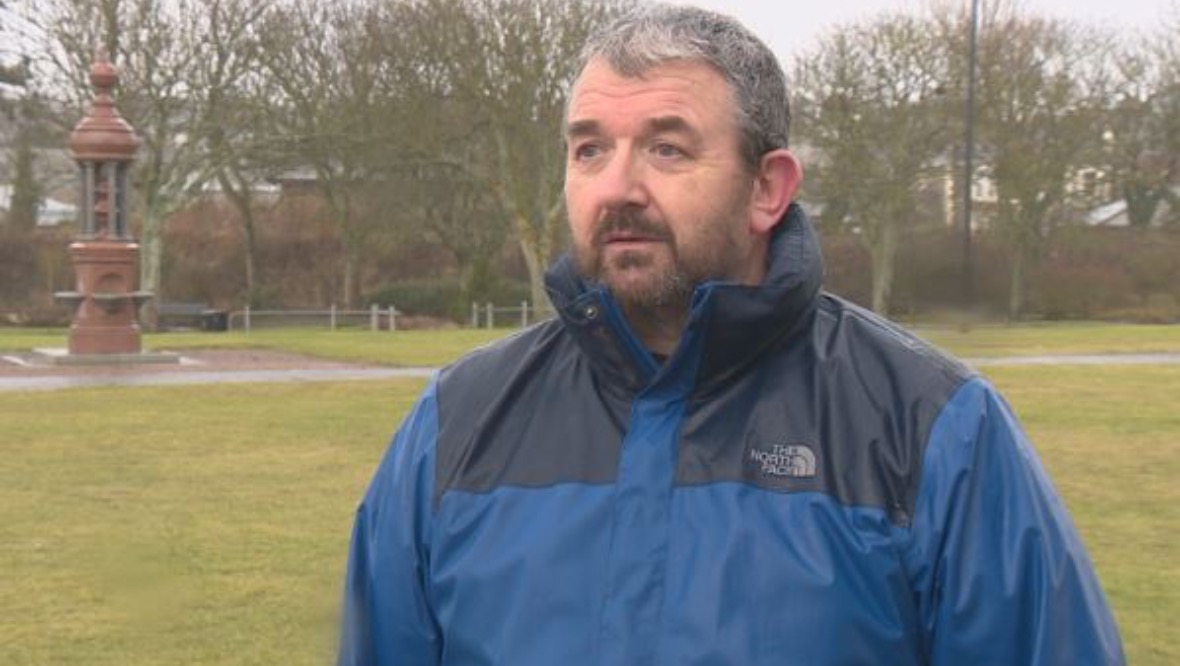 "But the stone had gone, the stone was missing but it was still a gold ring.
"The good thing was it had the initials on the inside with the date, and I knew there and then then I could trace it back to whoever had lost it."
Mr Taylor passed the ring onto his friend Liz, a genealogist who then turned detective.
Mr Taylor said: "I phoned her and asked her about it, and she said 'bring the ring up to me'.
"So, I took the ring up to her and within two days she had the daughter on the phone saying 'look, that is my mother's ring."
The ring did indeed belong to Ms Nicoll, who lives less than ten miles away in Broughty Ferry, Dundee.
The pensioner told STV News: "I couldn't believe it to begin with. It was just absolutely out of the blue, and I couldn't understand how anybody could possibly have found it.
"However, when I spoke to George and eventually went down to collect it, there it was. It was definitely my ring."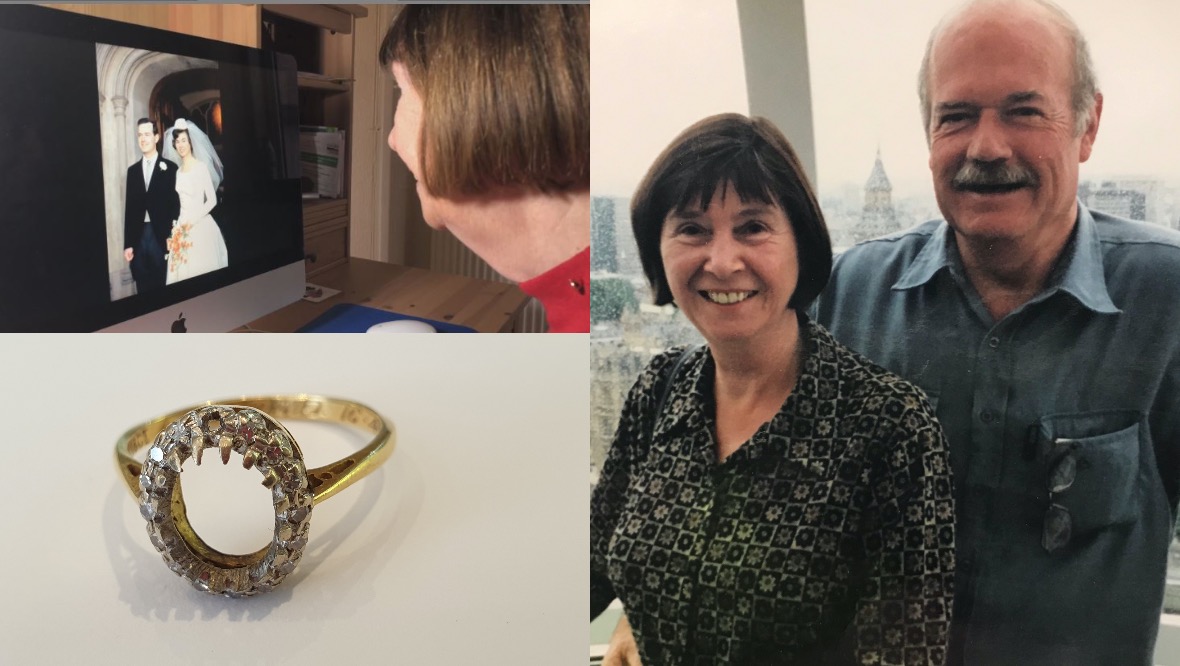 Ms Nicoll's husband Andrew passed away in 2016, so having the ring back is especially meaningful.
Ms Nicoll said: "I'm sure he would have been delighted to see it again as well, but it was quite emotional really. I found it quite difficult to keep back the tears."
There's a saying that 'not all heroes wear capes', maybe some even walk the beach with metal detectors.
Ms Nicoll added: "I think George was amazing.
"He's such a nice man and he was so delighted that something that he had found was actually going back to its original owner."
The pensioner also praised Liz's "incredible" investigative work in which she researched all the marriages in 1963 in her search for a match to the ring's initials.
Ms Nicoll explained that her engagement ring was in the jewellery box that was stolen as the stone had fallen out and was due to be repaired.
Although the original stone remains lost, she has since had the ring returned to its former glory.
The pensioner added: "I just love looking at it and twiddling it."
Following the precious discovery, Mr Taylor said he hopes he can reunite other Scots with their missing mementos.
He said: "Fingers crossed there will be another ring out there somewhere and I will be finding it for them."