A sport claimed to be the "fastest growing" in the world has arrived in Aberdeen.
More than 25 million people already play padel, a racket game that originated in Mexico and is now being served up across Scotland.
Fans include David Beckham, Rafa Nadal, and Scotland's own Murray brothers.
The sport uses the same scoring system as tennis, but it's played on a smaller court with softer balls and stringless rackets.
The courts are enclosed and the ball can bounce off the walls of the court like in squash – making it a sort of hybrid sport.
Aberdeen's first bespoke padel centre was officially opened in Westburn Park this week – boasting the seventeenth and eighteenth courts in Scotland.
Located beside the Aberdeen Tennis Centre, it is hoped the new facility will encourage future champions in both conventional tennis and padel.
"People will come and play this in their masses," said Sport Aberdeen chairman Tony Dawson.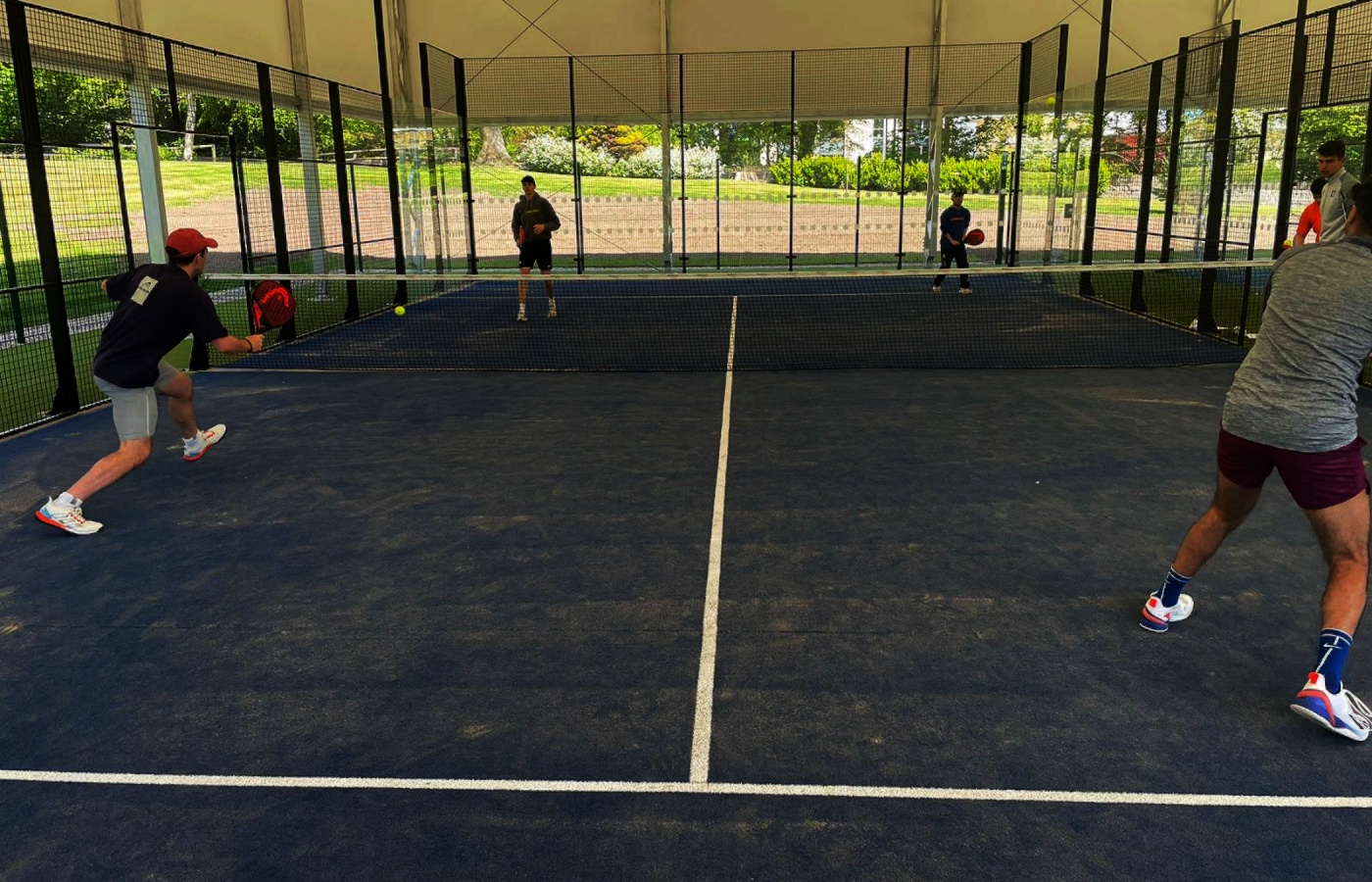 "I have played padel for a few years now over in Spain – having witnessed the growing popularity of the sport across Europe, we decided it was time to introduce this offering to the north-east."
The president of the Lawn Tennis Association, which funded the courts, said the up-and-coming sport can co-exist with tennis.
"Padel is such a fun and engaging sport and it's wonderful that these courts will provide the Aberdeen community with the chance to play the sport," Sandi Procter said.
"We've found that tennis players will enjoy playing padel as well, but new players are enjoying coming in to play it too.
"There's an opportunity for talented players to emerge."
The new Aberdeen centre is one of many more planned for Scotland, with courts already operating in Edinburgh, Ayrshire, Stirling, and West Lothian.
Tennis Scotland, the governing body for the sport, said it was a chance to develop in line with sporting trends.
"We're still driving tennis and tennis is growing massively, but padel gives that added opportunity for kids to get into the game at an early level," said CEO Blane Dodds.
"It's easier, the rallies are longer, the balls can bounce off the back wall. Older players like it as well because it's a smaller space to cover and it's a very sociable sport.
"What it does for young children is it gives them an early opportunity to develop hand-eye coordination which is vital for tennis''.