A dog owner has praised two paddle boarders who saved her pooch after he fell into the River Dee in Aberdeenshire.
Tracy Needham's pet Bronson was exploring along the riverbank at Milton of Crathes on Saturday afternoon when she heard a "large plop".
"I think he must have been leaning over to try and get a drink," she said, "The bank is quite steep so he wasn't able to climb out again."
Ms Needham had rescued Bronson five years ago and said the pooch's confidence with water has been building up gradually but he is still cautious, so the drop into the Dee had scared him.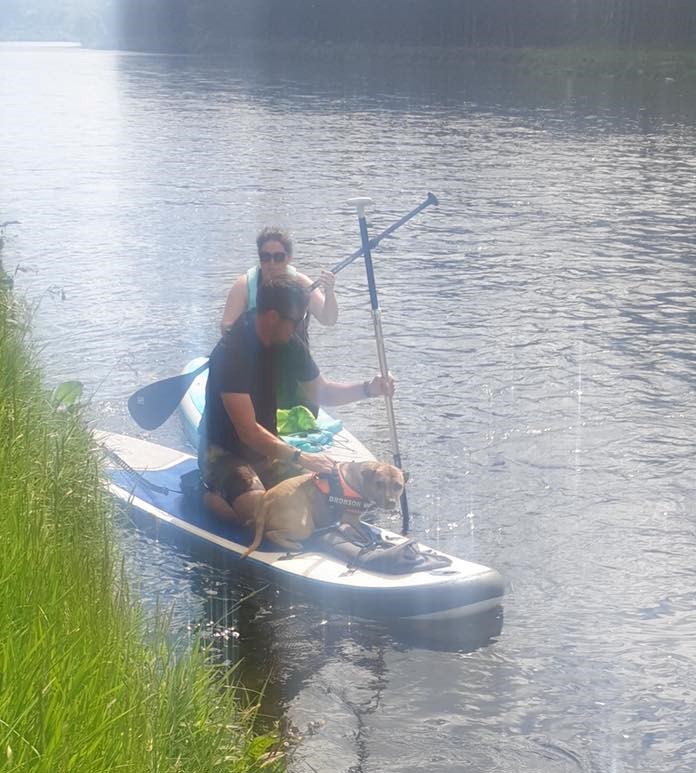 She began taking her shoes off to make the rescue when two paddle boarders came along.
Pete Mitchell was out on the water with his neighbour when he spotted Bronson floating down river.
He told STV News: "I paddled over and picked him up and got him back to his owner. It wasn't a daring rescue or anything.
"Wee dog got a scare. He was fine soon as he got back up to his mum though."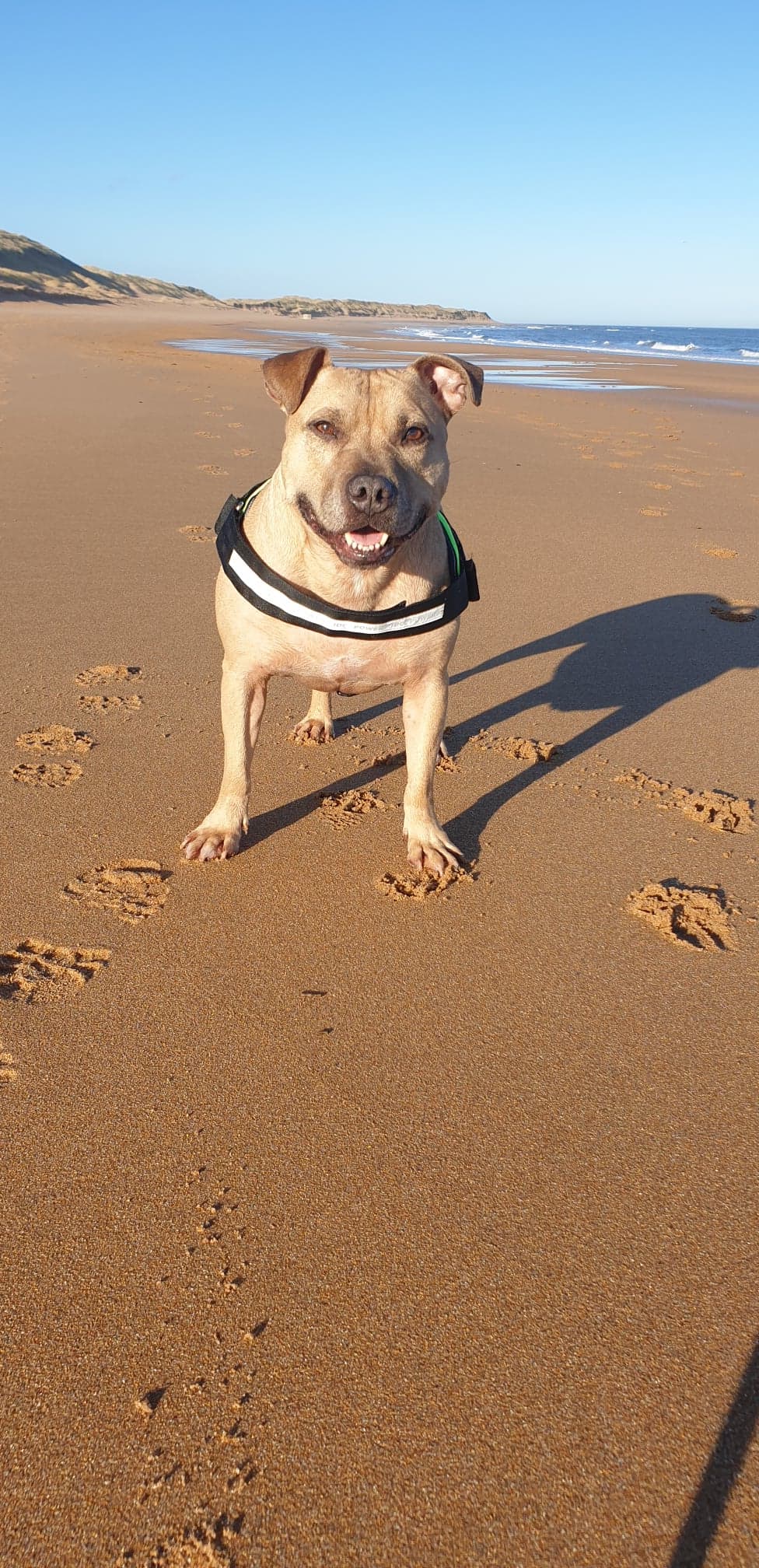 Ms Needham said: "Not all heroes wear capes, they wear wetsuits. I'm very grateful.
"He had gotten a bit of a scare but is totally ok. He had ice cream afterwards to recover from his unexpected adventure."