A tanker full of grey sludge overturned on a busy Aberdeen roundabout, tipping its contents onto the road.
Police were alerted to the scene at Propellor Roundabout on Inverurie Road, at around 2.35pm on Monday.
The trailer had broken free and toppled over on the busy road, spilling its contents.
Police told STV News the tanker contained water, however eyewitnesses speculated on social media that the vessel contained wet cement or paper pulp.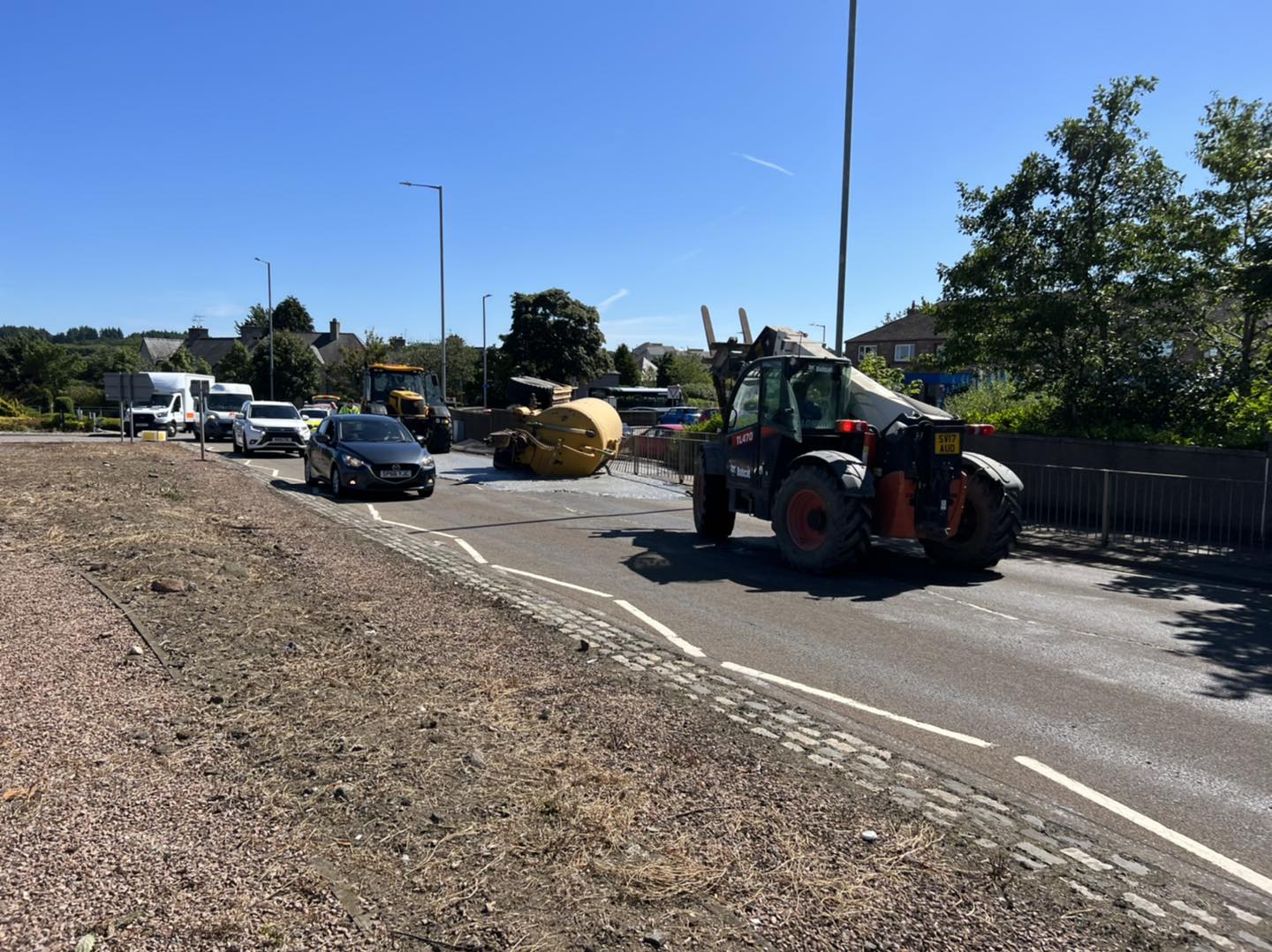 The road was closed for more than an hour while the scene was cleared and the vessel recovered.
No injuries were reported in the incident.
A Police Spokesperson said: "Around 2.35pm, police received a report of a trailer overturned on the Inverurie Road (Propellor Roundabout).
"The contents from the trailer spilled onto the road resulting in it being closed for over an hour. The trailer has been recovered."