North Sea energy firms and British authorities are reassessing the security of oil and gas infrastructure against interference after damaged Nord Stream pipelines began spewing gas into the Baltic Sea.
Offshore Energies UK said industry bosses are investigating whether the UK can implement any additional security measures following a number of hostile events thought to be caused by Russian sabotage.
The warning comes after evidence appeared to suggest a sabotage attack on the two gas pipelines, which connect Russia to Europe.
Offshore Energies UK (OEUK) said on Friday it supports the Centre for the Protection of National Infrastructure (CPNI), which advises companies to take precautionary measures and ensure their monitoring and security systems are up to date, whilst reporting anything suspicious to the Department for Business, Energy and Industrial Strategy (BEIS).
Mark Wilson, OEUK's HSE and operations director, said: "OEUK, on behalf of the offshore energy industry, remain engaged with relevant stakeholders including BEIS, to ensure that we can support the wider security of supply.
"Organisations such as the Centre for the Protection of National Infrastructure (CPNI) and BEIS lead on matters of national security and OEUK is prepared to support as required.
"We have taken recent advice from the CPNI that says companies should continue to ensure security protocols and control measures are resilient and report any suspicious events to BEIS.
"We always take a collaborative approach in relation to resilience and security of supply and our industry's highly skilled people are trained to deal with a wide array of potential threats should they arise."
Four leaks have now been discovered on the Nord Stream lines near Sweden and Denmark. The cause is not yet known, but the European Union (EU), NATO and the US say they appear to have been sabotaged.
The European Union said on Wednesday it would retaliate.
In a statement on behalf of all 27 member states, EU foreign policy chief Josep Borrell said: "The European Union is deeply concerned about damage to the Nord Stream 1 and 2 pipelines that has resulted in leaks in the international waters of the Baltic Sea.
"Safety and environmental concerns are of utmost priority. These incidents are not a coincidence and affect us all.
"All available information indicates those leaks are the result of a deliberate act. We will support any investigation aimed at getting full clarity on what happened and why, and will take further steps to increase our resilience in energy security.
"Any deliberate disruption of European energy infrastructure is utterly unacceptable and will be met with a robust and united response."
Neither Nord Stream pipeline was in use at the time of the suspected blasts, they were filled with gas that has been spewing out and bubbling to the surface of the Baltic Sea since Monday.
Russia reduced gas supplies to Europe via Nord Stream 1 before suspending flows altogether in August, blaming Western sanctions for causing technical difficulties. European politicians say that was a pretext to stop supplying gas.
The controversial Nord Stream 2 project was frozen by the German government days prior to Russia's invasion of Ukraine and never became operational.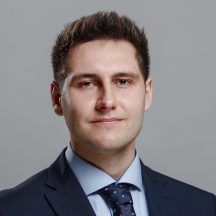 Insight
Brandon Cook
STV North reporter
Nord Stream 1, in service since 2011, has never reported any similar incidents, while Nord Stream 2 is brand new.
Reasons supporting the thesis of a Russian attack would be for Moscow to "create further stress in the EU gas market".
"What happened in the Baltic Sea is also possible in the North Sea and the Mediterranean Sea," said Sebastian Herold from the Darmstadt University of Applied Sciences.
Already, Russia has used its position as a fossil fuel exporter to turn the screws on its Western customers, dwindling supplies and thereby pushing up prices.
Inflation in Europe has soared and governments have rushed to find alternative supplies of energy and provide support for under-pressure households and business.
The European Union has repeatedly accused Russia of resorting to energy blackmail, while the Kremlin says the shortfalls have been caused by maintenance issues and the effect of Western sanctions.
Gas prices did not seem to have moved much by the incident, with the Dutch TTF reference price gaining 10 per cent during trading Tuesday before ducking back down.
"Wholesale gas prices reacted only very little to the news of the damaged pipelines, suggesting that most market actors shared that assessment" that no Russian gas would have been flowing to north-western Europe this winter anyway, said Lion Hirth, professor of energy policy at the Hertie School.
They weren't functioning – they weren't in use – but they were full of gas.