In an honest and stark assessment, A&E consultant Catharina Hartman admits: "It's rare to come into a department that feels like you've got control."
This year has seen the worst waiting times on record in hospital emergency departments across Scotland.
In NHS Grampian, latest figures show that just 55.3% of patients were seen and admitted or discharged within four hours at Aberdeen Royal Infirmary in last week of October, against a target of 95%.
STV News was given access to the A&E department, where medics told us about the issues they're facing.
Dr Hartman said that she and her team were working under extreme pressure.
"We constantly feel like we are never enough," she said. "We're never going to get to that point where we feel like we've done a good job.
"I think, over time, it erodes your ability to understand when you have done that.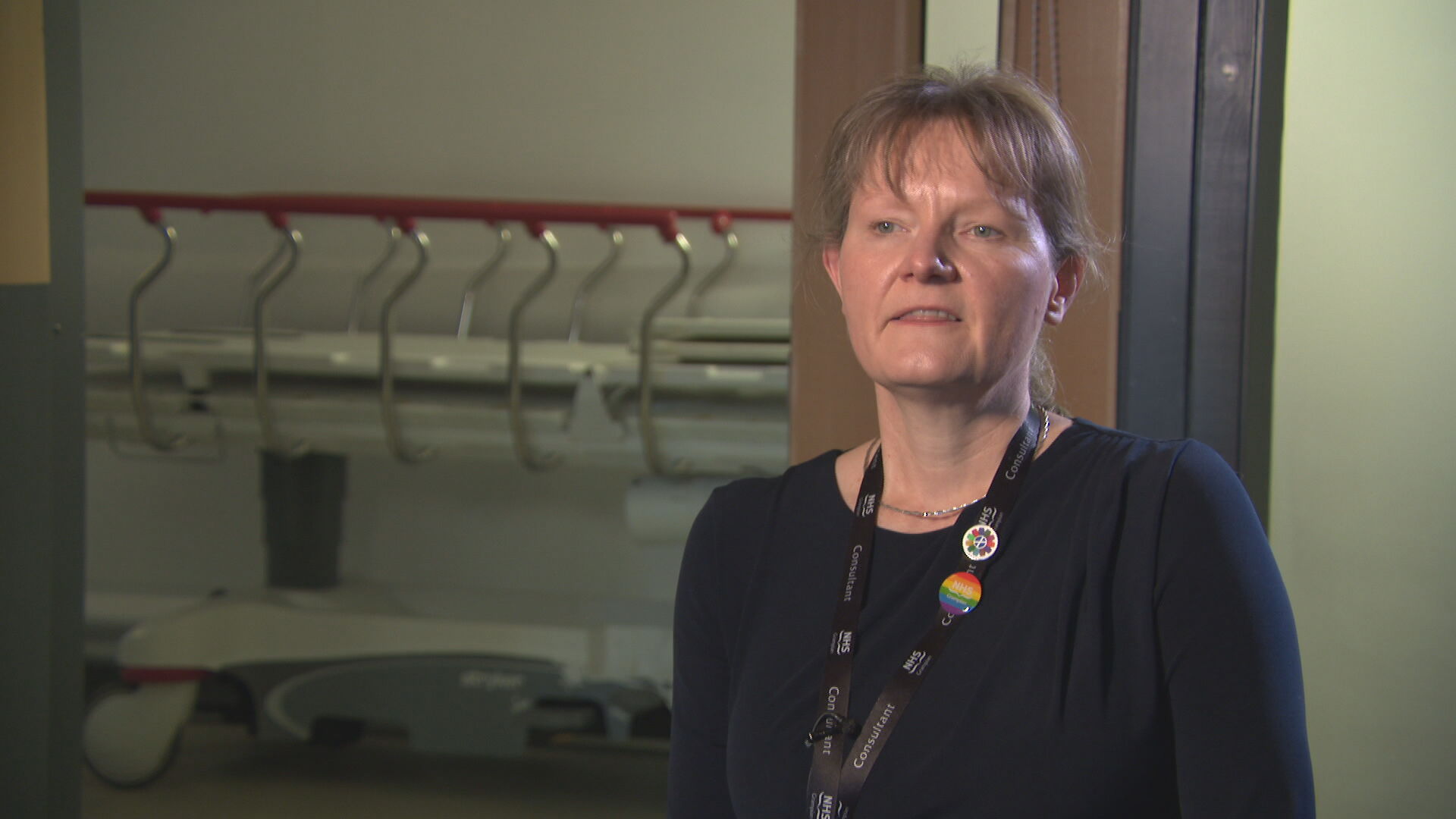 "It gets difficult to recognise the good days for being good days, because our perception of our job has changed."
Over a 24-hour period, the 12 beds in the A&E department may need to accommodate 200 patients.
For many of the staff, the work has become tiring and overwhelming.
Dr Hartman said: "When you come to work and it is always difficult, it gets demoralising. People start feeling like they have no impact when they come to work.
"This sense of never getting on top of things leads to burnout, cynicism, the 'I am not effective at what I am doing' and just plain exhaustion."
'Threat behind the door'
Outside the doors, ambulances wait for patients they're carrying to be admitted into the department.
Before, the sick and injured were sometimes forced to wait in corridors.
Now, paramedics can check and keep an eye on those they've brought in, but that 'stacking' of ambulances is what Dr Hartman describes as "the threat behind the door".
The message from the health board has been to only come to A&E if it is a genuine emergency – pointing out that there are other routes for everything else.
Dr Hartman admits it's "not always easy for people to understand what an emergency is".
She added: "I think, in general, people don't just come to A&E for their convenience, they come here because they genuinely think that this is where they get the service they need at that time."
But she reassures patients that if medics are confident it's not an emergency, they will be told where they can get help.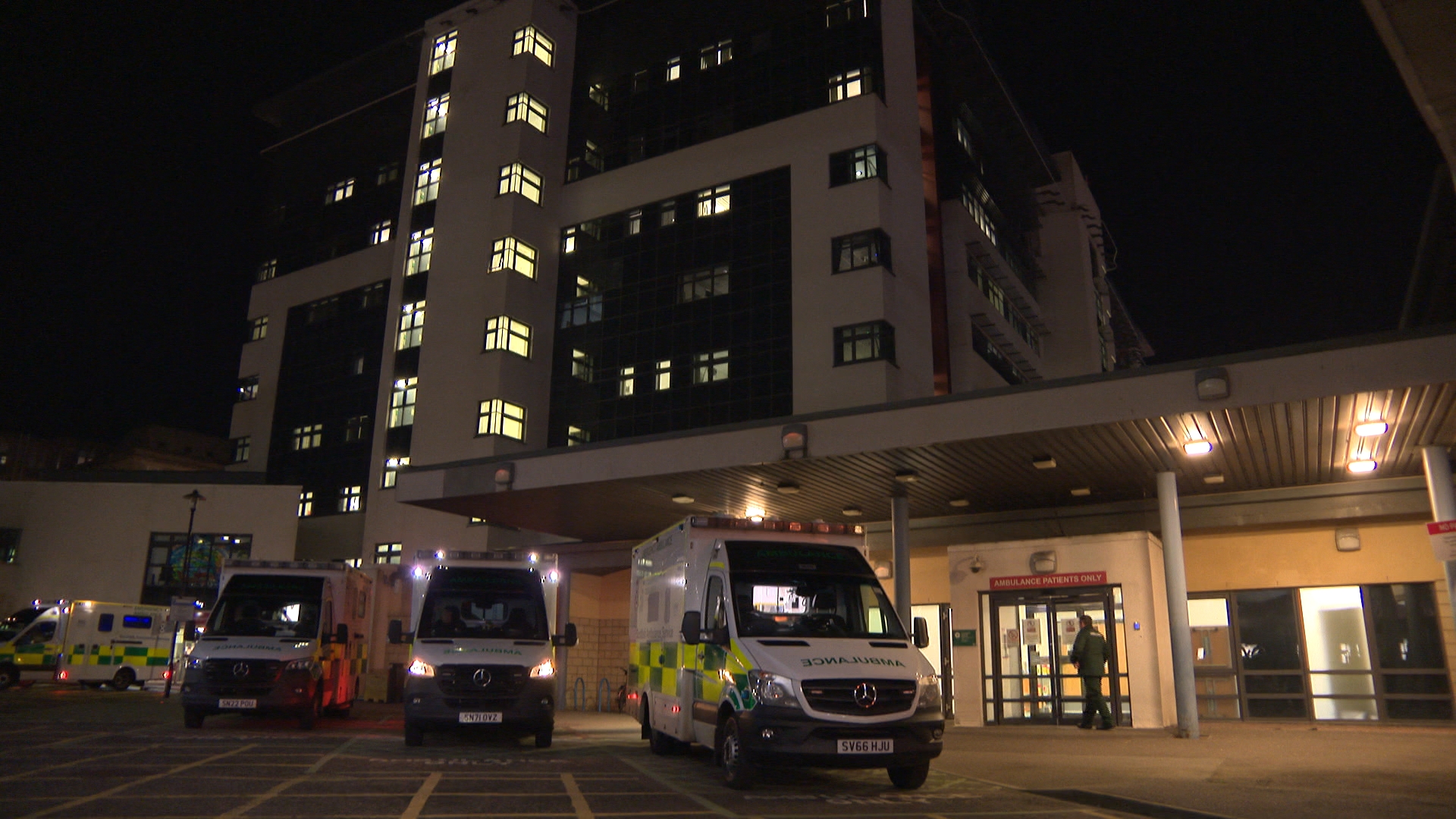 Your GP, NHS inform, 111, pharmacies are all part of the drive to ensure patients get the right care in the right place.
NHS Grampian has been making changes to try and help ease the pressure.
Paramedics are now able to call clinicians and check if A&E is the best place for their patient, if they are unsure, saving them and the person they are caring for an unnecessary journey.
'Slow clap and booing'
Two years ago, people were out on doorsteps clapping the NHS workers, but for those working in the health service now, some of that feeling has gone.
Dr Hartman said: "We've had incidents where we've had a sort of slow clap or booing in the waiting room when our staff go out and are genuinely trying to share the situation that we are under, that there is an extreme waiting time.
"Those are difficult things to cope with, those are things we've definitely not seen before, booing in the waiting room.
"That probably is the thing we all need to do – accept that we have to be a bit more patient."
The staff are clear – if you have an emergency, A&E is the place to be, and you will be seen quickly.
But the public are being urged to play their part.
Take care this winter, have medicines available at home, know where to go to get the right health care and have a conversation about how to get home if you end up in A&E or elsewhere in the hospital.
Many patients in A&E are waiting for a bed to become free.
There are six bays next to the main area where people go to wait for a space on a ward.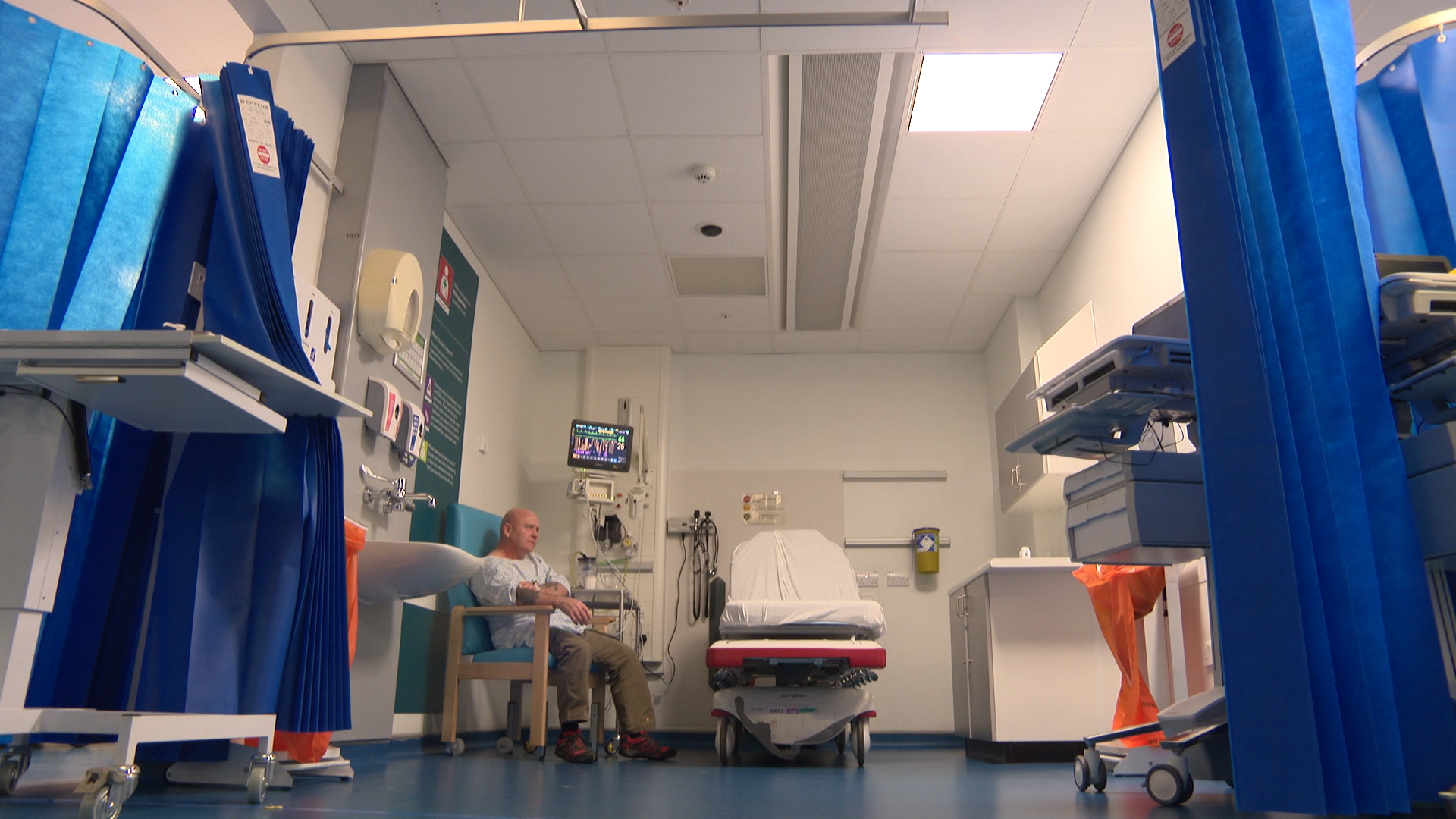 Inside the ward, medics can be waiting for a patient to leave and it is those delayed discharges that cause blockages in the system.
Dr Hartman believes the work her health board has done will help staff get through the winter and will make a difference.
She said: "This is about every person trying to do their best and take responsibility."
The staff working in the A&E are clearly dedicated and passionate for their work, determined to provide the best possible care.
But Dr Hartman poses the question of what we all really expect from our NHS?
"We need to be accepting of what can and what can't be delivered," she said.
"Do we have a National Health Service that is the pinnacle of health services? We don't have funding for the pinnacle of health services.
"Why is there still an expectation that is what we can deliver?
"It's this mismatch of what we are able to do and what the expectation is."
STV News is now on WhatsApp
Get all the latest news from around the country
Follow STV News
Follow STV News on WhatsApp
Scan the QR code on your mobile device for all the latest news from around the country