Gamekeepers have assisted raptor watchers in erecting a secure nest they hope will lead to breeding success for an unfortunate pair of rare Ospreys.
The amber listed birds have been making the long journey back from wintering grounds in Senegal to Glenogil in Angus Glens to breed for some years.
However, despite successful breeding in the last two years, their nests have been destroyed by storms and high winds.
Gordon Linton, a passionate raptor watcher and wildlife photographer has been watching the pair and, after seeing gales wreck the recent nests, decided something needed to be done to give them a helping hand.
He contacted local estate gamekeepers from the Angus Glens Moorland Group who pledged their assistance and helped put him in touch with others with specialist equipment.
Gordon and his brother Peter took advice from senior raptor conservationist Roy Dennis MBE and built a secure platform and nest.
Last weekend, the brothers joined gamekeepers Barry Wilkie and Ethan Bulman in securing the structure high in a tree where the birds had previously nested successfully; offering more stability from the wind.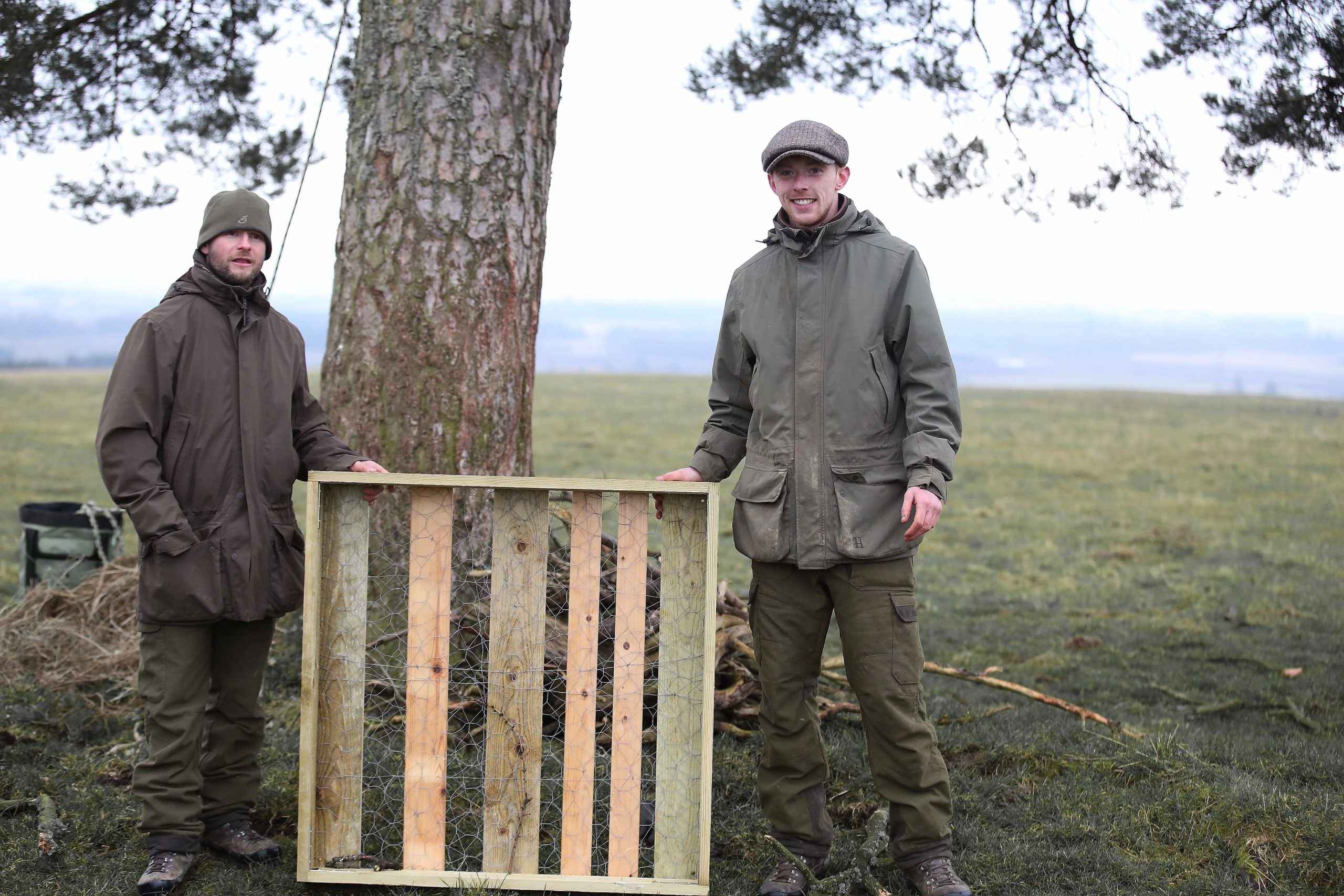 Now everyone is hopeful that the Ospreys can enjoy a successful breeding season on their return, with a little more assurance that their nest won't fall prey to the weather in remote Angus.
Gordon Linton said: "These Ospreys have bred successfully for a number of years in Glenogil but the last two years have been very difficult due to winds collapsing the nests.
"After witnessing storms leave half of the nest on the grass last year, we decided something would need to be done. The birds were coming such a long way, only for that to happen, so my brother and I asked permission from the landowner to go about building something more secure."
Mr Wilkie from Angus Glens Moorland Group said: "We are really keen to see the birds do well.
"We've had a good relationship with Gordon for a long time and were really supportive of what he was trying to do so it is nice to be a small part of something which could lead to a positive outcome for the birds."