A mum whose life was saved by a dozen blood transfusions after giving birth has urged people to donate over the festive period.
Kate McRae had just given birth to daughter Abigail when just days later, she suffered a severe hemorrhage.
"I gave birth to Abigail in July and about a week and a half later, just out of the blue I had a very severe hemorrhage," she told STV News.
"I lost in total between four and four and a half litres."
The mother-of-two had a dozen transfusions which saved her life.
"I'm so grateful, it still gets me every time my daughter says she loves me or this one laughs, I think 'I could have missed all this'."
Fish and chip shop owner Martine Curran is also encouraging Scots to give blood.
Four years ago her life was saved by a blood transfusion when her organs failed after giving birth to her daughter.
"I lost about four litres of blood," she said.
"I had a little bit of a difficult time when I had Mara, everything was going fine and then things started to change.
"Someone just going along to give an hour of their time has made me be able to be here."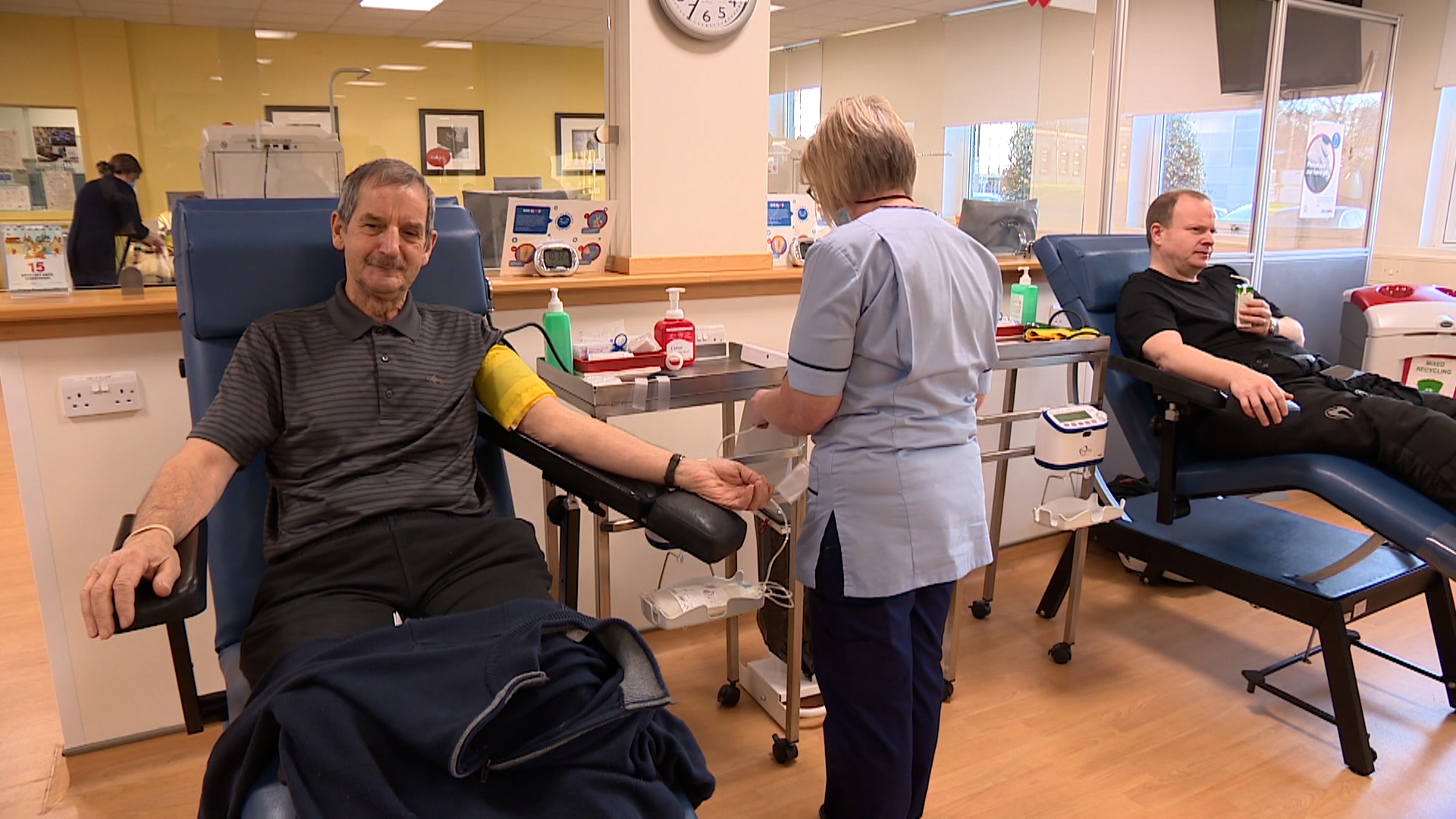 The Scottish National Blood Transfusion Service (SNBTS) is calling for new donors, or those who have not given blood for a while, to come forward over the festive period to boost donor numbers.
It comes as active blood donors in Scotland fell in the last year from more than 105,000 to fewer than 92,000, according to figures released by NHS Scotland.
Dr Sylvia Armstrong-Fisher of SNBTS said: "Throughout the pandemic we've really relied on our existing donors who have given more frequently and with the increase in NHS activity, we need to build those donor numbers.
"We're needing 50 new donors every day throughout the festive period and the winter season.
"One blood donation can benefit up to three patients."
At a blood donation site in Tayside, members of the public urged others to get involved and help save a life.
One donor said: 'I've had enough pints during the festive period, I'm happy to give one back.'
While another urged people to just "do it" and donate blood, adding: "it's not difficult to do."