New doctors from the University of Aberdeen are graduating early so that many can support the NHS during the coronavirus pandemic.
The graduation date of the 179 final year medical students at the university was brought forward by nine weeks after guidance from the General Medical Council and will take place via a virtual ceremony on Friday.
It comes after the UK government asked if early graduation was a possibility for medical students in an effort to help ease the burden on the NHS.
Students that were in a position to volunteer will now take up supervised positions across Scotland and the rest of the UK later this month.
'Being a doctor is all I've ever wanted to be so I am looking forward to doing what I can.'

Graduate Callum Eddie
Graduate Callum Eddie, who will be working in Aberdeen as a junior doctor for the next two years, said: "Being a doctor is all I've ever wanted to be so I am looking forward to doing what I can.
"In the last few weeks, I have been in awe of the NHS.
"The amount of work everyone has put in, and the danger people are putting themselves in on the front lines is absolutely admirable."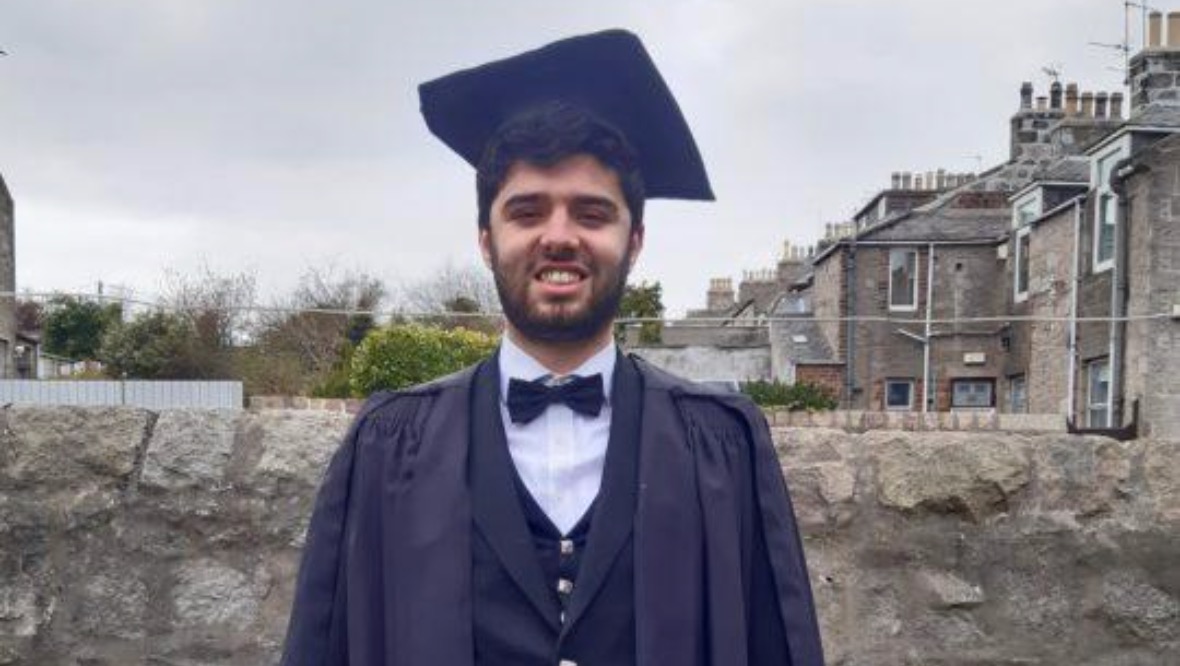 Philip Calderwood, originally from Northern Ireland, will be working as an interim FY1 doctor in Aberdeen as part of a two-year Foundation programme with NHS Grampian.
He said: "There are a few mixed feelings, to be honest.
"We have been training for our first day on the wards for a long time now and we know we are ready, but this particular challenge could not have been predicted.
"We know that we have a great support network in the University which is reassuring.
"I think everybody wants to be of some help with the skills that they've worked hard at developing.
"I hope to repay the time and effort invested in me by working hard for the teams I am with, and by delivering the best care that I can to the patients I meet."
Professor Rona Patey, the director of the institute for education in medical and dental sciences at the university, added: "Our medical graduates will begin their careers by applying their skills and knowledge to support the response to an unprecedented world health crisis.