A new footbridge to the East Beach at Lossiemouth has been approved by Moray councillors.
A steel crossing, running from the esplanade, will replace the existing century-old wooden crossing nearby that was declared unsafe by engineers and closed two years ago.
The new £1.8m bridge will be Scottish Government-funded and should be in place by next spring.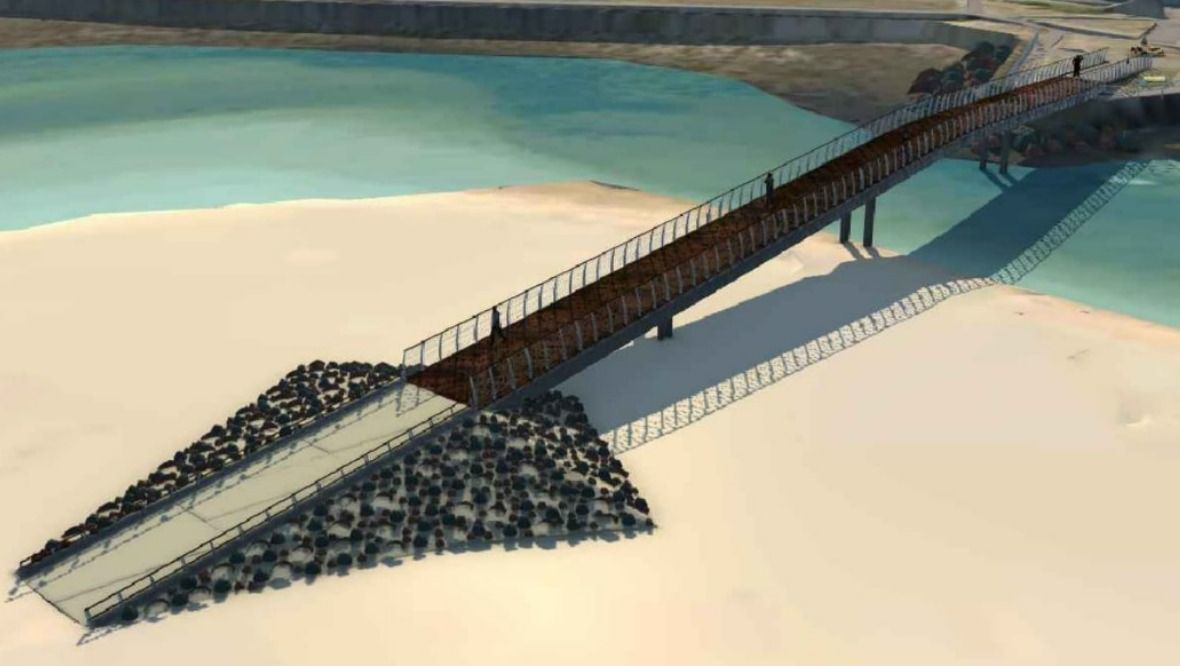 The bridge will be sited where the esplanade side seawall currently protrudes toward the River Lossie and is where the original bridge is believed to have been situated prior to the 1919 construction of the now closed wooden bridge.
The new bridge span is approximately 75m in length in an arched form. A 3.5m wide footway with decking boards made of wood-effect composite materials join 1.4m high parapets.
Bollards to prevent vehicular access will be placed at the end of the bridge.
Steelwork for the bridge will be finished in fluoropolymer coating and will sit atop pile driven columns and connect into ramps built either side.
Rock armour surrounds the entry points to the bridge. New footpaths will be installed to access the bridge and existing ones on the esplanade side upgraded.
Councillor David Bremner, chair of the planning and regulatory services committee, said: "It feels like this has been a long time coming but there are set processes we must follow to allow planning approval and I'm delighted for the Lossiemouth community that we've reached this milestone.
"The next stage is for the contractor, Beaver Bridges, to finalise and submit the technical information, drawings and permits required for the associated construction work.
"At this point everything is still on schedule for the bridge to be operational by spring 2022 and I look forward to seeing it progress over winter."