Days after completing naloxone training, a police officer in Dundee managed to revive a person who had overdosed by using the medication.
The city is one of three areas, including Falkirk and the east end of Glasgow, where police officers are carrying the treatment which reverses an overdose.
It is the seventh time officers in Scotland have used the treatment since training began a few weeks ago.
Superintendent Nicky Russell, who is based in Dundee, said: "Officers were called to a concern call, that person was unconscious, officers administered naloxone and it resulted in the person coming round and being given further treatment and support from the ambulance crew.
"We've helped save one person's life in Dundee so as many more we can save is a good thing."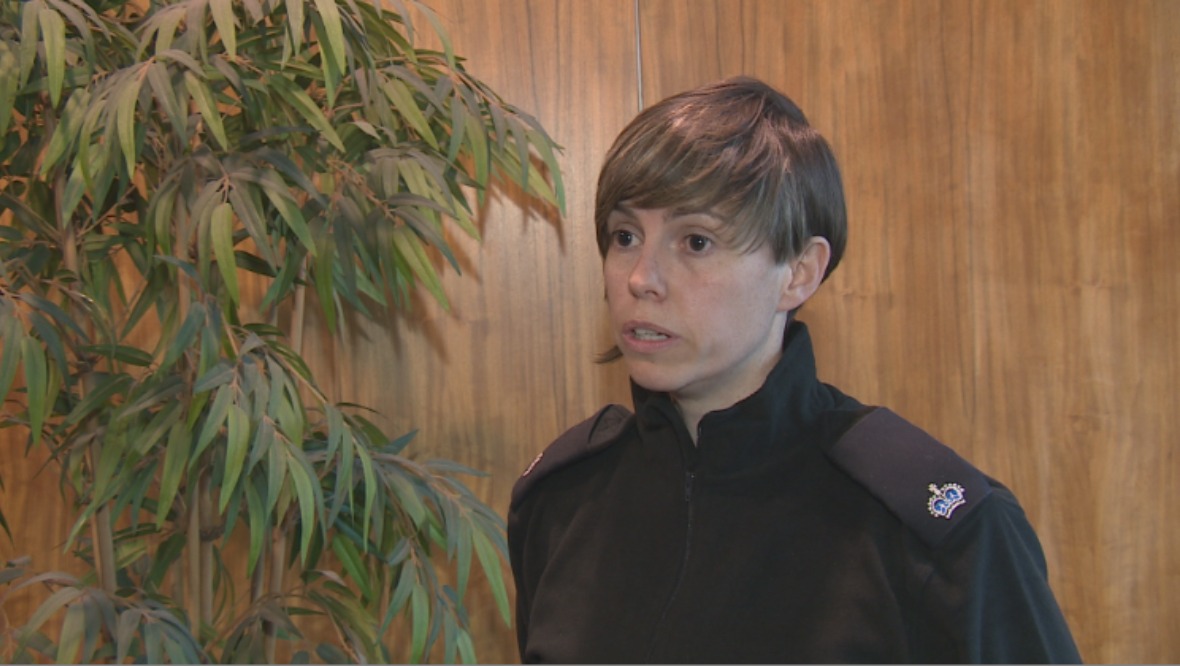 Gary Snowden from Dundee carries naloxone after his brother died from a heroin overdose four years ago.
"If somebody had naloxone when he overdosed, my brother would still be here today," he said.
"I'm all for anything that saves lives. There's too many good people who have died from drugs. A lot of good pals, family members so it is a tough thing but naloxone is more public now and more people should be aware of its existence and hopefully it starts to save more lives."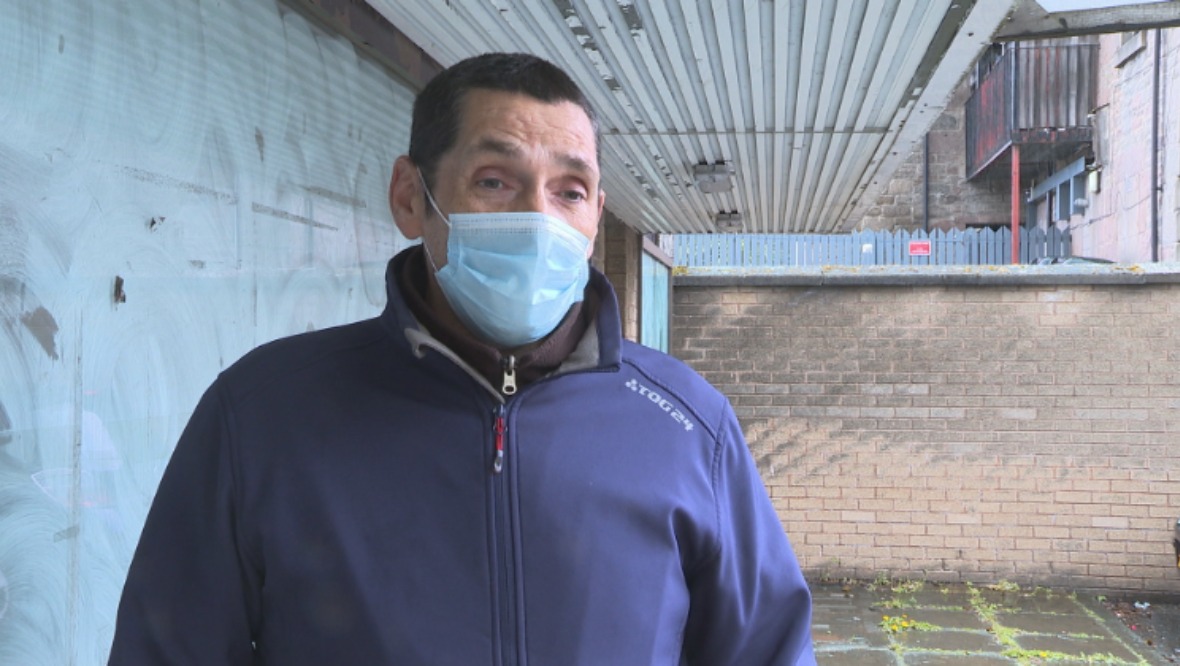 Gary added that he supports police officers carrying the medication.
"You might have to wait five, ten, 15 minutes on an ambulance coming. If police have something to keep you going while waiting for the ambulance then I think that's a great thing."
All constables, sergeants and inspectors will receive the training and it is then up to the individual officer to decide whether to carry naloxone. From those trained so far, 87% have chosen to add the medication to their kit.
However, the Scottish Police Federation is concerned it puts officers at risk.
"Our primary role is looking after the crime aspect of a drugs overdose and keeping the emergency medical interventions to the medical services. They are the people trained in it, not police officers training for a few hours in an afternoon," explained David Hamilton, SPF Chair.
"There is no evidence to suggest anyone has died because police officers did not have access to naloxone.
"It's a concern we're moving into this space. Some people say we should be carrying adrenaline for people with nut allergies and other people say we should be carrying defibrillators and there is a very strong reasons for doing all of these things but we simply can't do it all, " said David Hamilton.
The Federation wants legislation to give statutory protection to officers in the event something goes wrong.
However, Assistant Chief Constable Gary Ritchie said there is no risk to police officers and this scheme is "desperately needed."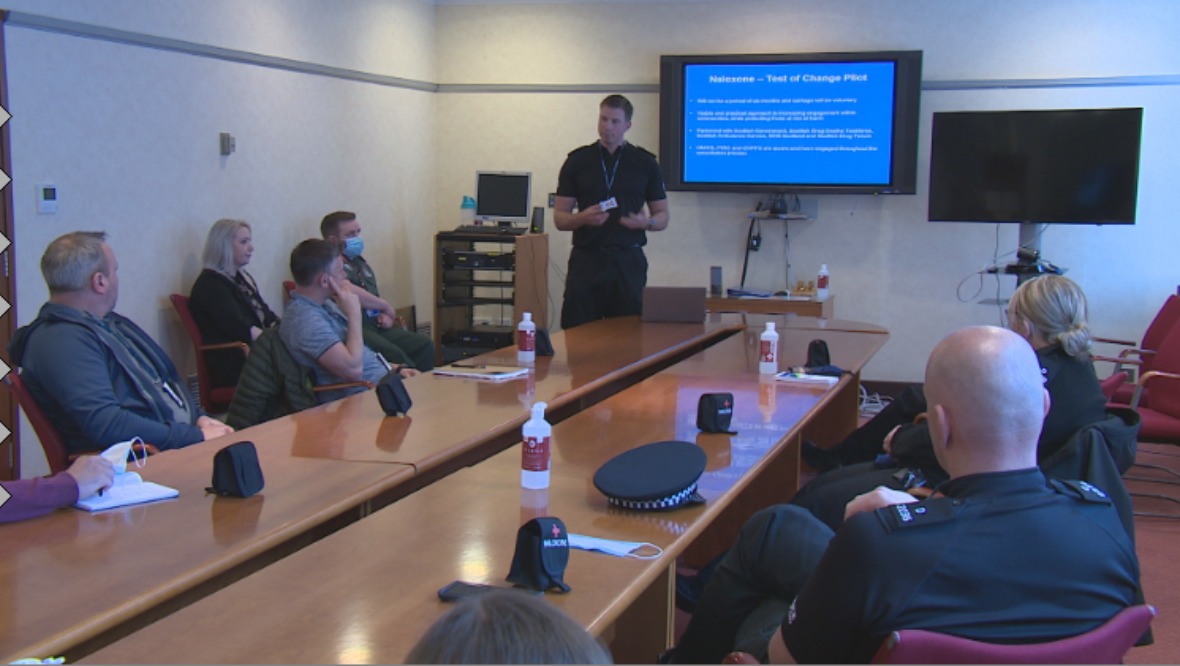 "We're the worst country in Europe in respect of drugs deaths and four times worse than the next worst country and that's shocking for me and we want to do our bit and show and that's why there has been such a high uptake by police officers," he said.
"It's a first aid measure. All naloxone does is reverse the effects of an opioid overdose. If a person is not having an opioid overdose, naloxone isn't going to have any effect on them whatsoever.
"So there is no risk of police officers getting prosecuted giving naloxone in the same way as there is no risk of them being prosecuted for using any other first aid measure that they may choose to use, like putting someone into the recovery position which is widely supported including by the police federation."
Kirsten Horsburgh from the Scottish Drugs Forum is encouraged by the uptake among officers.
"If you're in a position where you're carrying naloxone and you happen to opportunistically come across someone who has overdosed you are in a position to potentially save that person's life and also allow them the opportunity to go on and make positive changes in their life," she said
"I certainly have colleagues in my life and friends who are here today because of naloxone."
The pilot project will be assessed after six months and if it has been successful, police officers across Scotland could carry the life-saving kit.