A musician has been staging car park gigs outside care homes to help entertain residents during the coronavirus lockdown.
Chris White has performed in Perthshire homes for the last year but has moved his inside gigs outdoors to help keep his audience safe.
He said: "There's something lovely about being able to sing in order to bring pleasure to other people.
"In care homes it's so hard since they've had to stop all visitors so it's so important to boost morale with live music.
"Good morale makes you feel more resilient and that's really important in the current climate."
Chris makes sure he picks the most central place in the care home's garden so the majority of the residents can see and hear him.
This week he's performed in Blairgowrie where many of the residents listened outside in the fresh air.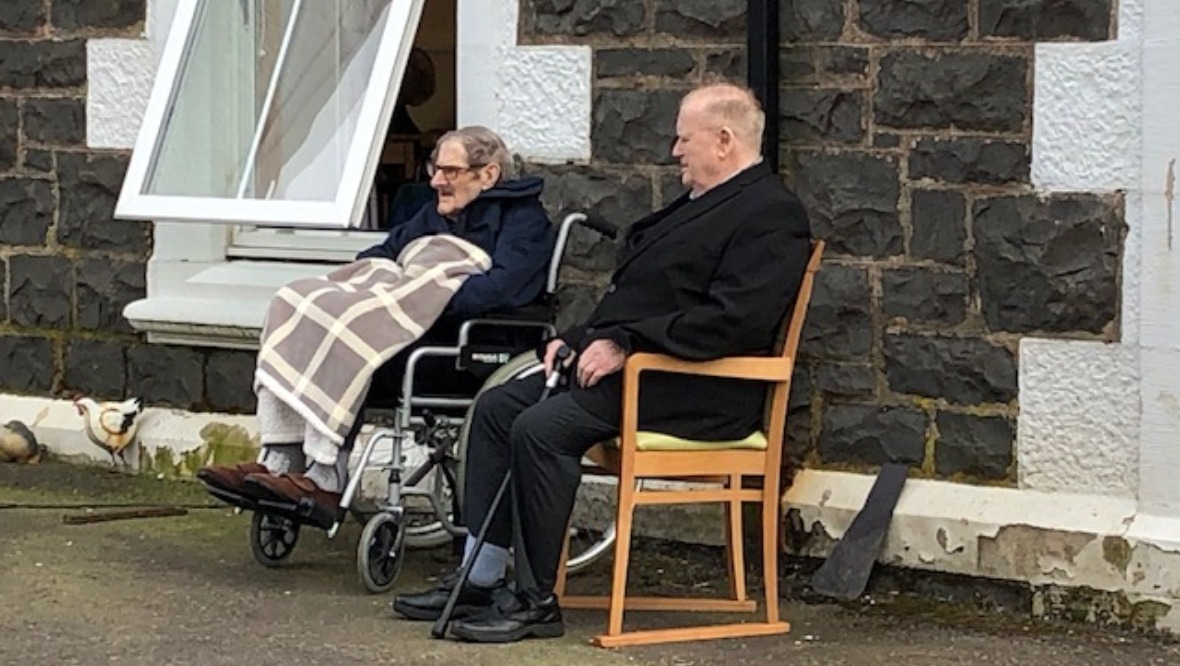 The musician has performed outdoors for six care homes across Perthshire and hopes to sing to more people during this pandemic.
He's also encouraging more musicians to get involved in their communities to bring joy in an uncertain time.