A teenager in an induced coma after being hit by a van in a horrific crash has woken up making his family cry tears of "pure joy".
Flynn Scott was in a critical condition in Aberdeen Royal Infirmary after the accident on the A90 near the A944 between Aberdeen and Alford on May 29.
The incident is being investigated by the police watchdog after it emerged the 18-year-old was helped by police who picked him up after a night out with friends in Aberdeen city centre.
"I don't think I could put it into words," Flynn's mother Kay Scott told STV News.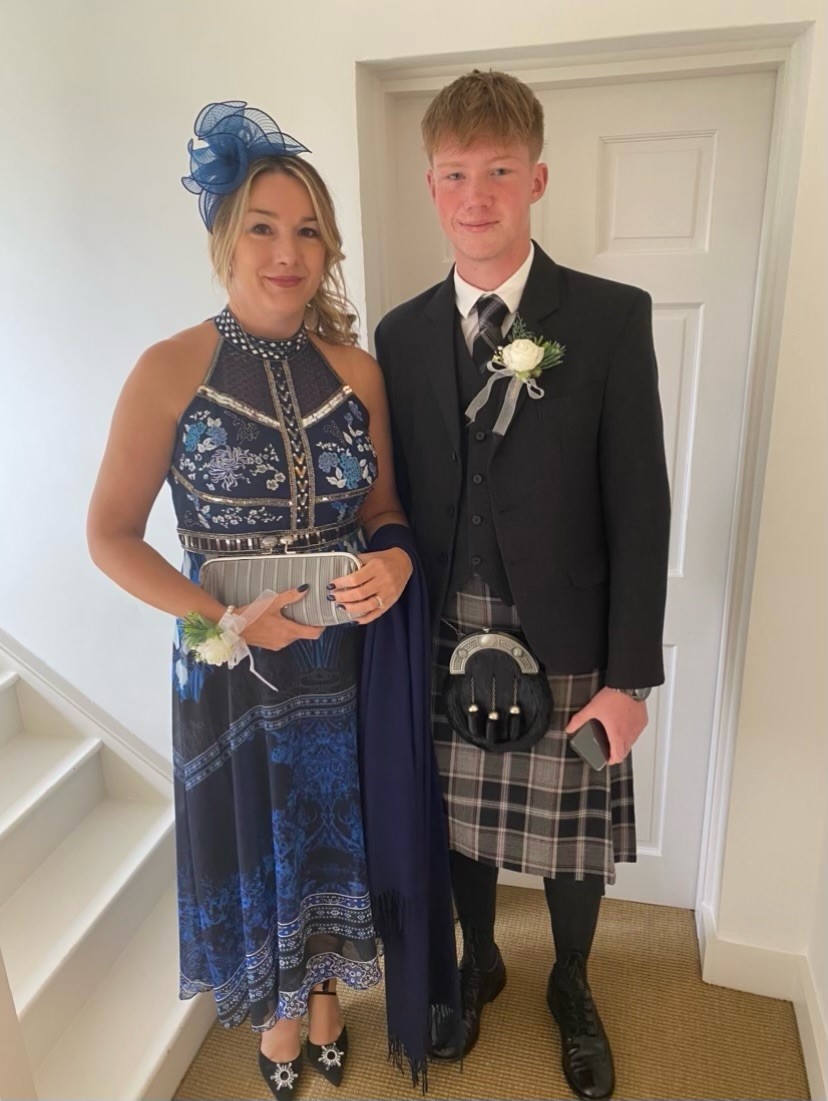 "It was just probably the best news we could have ever received in our lifetime. It was just so precious.
"A huge entourage of family and close friends, we've just all been in tears, just with pure joy, relief and gratitude.
"We're just overwhelmed."
Flynn, who is captain of the Westdyke Community Football Club Under 18s, had just finished sixth year at Cults Academy.
He had been accepted to study International Football Management at the University Campus of Football Business's Etihad Campus in Manchester.
The crash left his family in a "living hell" as the teen fought for his life while in a coma for weeks.
"It wasn't something that you see in the movies," Ms Scott told STV News.
"It was a gradual awakening. We started to get reactions from Flynn; gripping of the hands and then purposeful blinking that was sort of the start of it."
Over the next few days it became more clear that Flynn was responding to his surroundings, his family and medical staff.
About a week ago, he began reacting on cue. "That was just a miracle in itself," Ms Scott said.
Just a few days ago, doctors said Flynn was officially out of his coma and in rehab.
"We've got our boy back and he's just powering through. We actually nicknamed him Flynn the ox."
He has been able to speak, read and write messages to his friends having rememebered the password to his phone.
"We're just eternally grateful to the ICU unit here and also the neuroscience ward. And we're just eternally grateful to the staff here. They've just been next level.
"We just will never be able to repay them, we're forever indebted."
A fan of Chelsea FC, Flynn has received a letter from the club's captain, Cesar Azpilicueta.
It reads: "On behalf of everyone here at Chelsea may I take this opportunity to pass on our best wishes to both you and your family.
"I can only imagine how difficult it must be during this time, but please know you are in our thoughts.
"My teammates and I are all sending you great strength and support."
Police Scotland had appealed for witnesses to come forward following the crash.
On Thursday the force confirmed officers were being investigated by the Police Investigations and Review Commissioner (PIRC).
A Police Scotland spokesperson said: "The matter has been referred to PIRC and therefore it would be inappropriate to comment further."
A PIRC spokesperson said: "About 1.55am on Sunday, May 29, an 18-year-old pedestrian was struck by a van and critically injured on the A90 near Aberdeen.
"The PIRC is investigating police interaction with the injured party in the lead up to the collision. Following our investigation, a report will be submitted to the chief constable."