A great-grandmother from Perth has celebrated her 100th birthday by getting back in the saddle.
Millis Thomson from Perth originally grew up in Canada and the keen horserider used to ride her steed Beauty to school as a child. 
She moved to Aberdeen with her husband following the Second World War, before relocating to Perth to be closer to her family a few years ago.
However, the 100-year-old's love of horses never went away.
Her great granddaughter Amelie Moir wanted to surprise her with a riding lesson to mark her landmark birthday and arranged a special riding lesson at Brae Riding for Disabled centre in Dundee.
Amelie told STV News: "I have my own horse and whenever I go up to see (Millis) we always talk about horses.
"I just thought 'what about for her 100th birthday she gets on a horse', because she's always wanted to get on a horse again."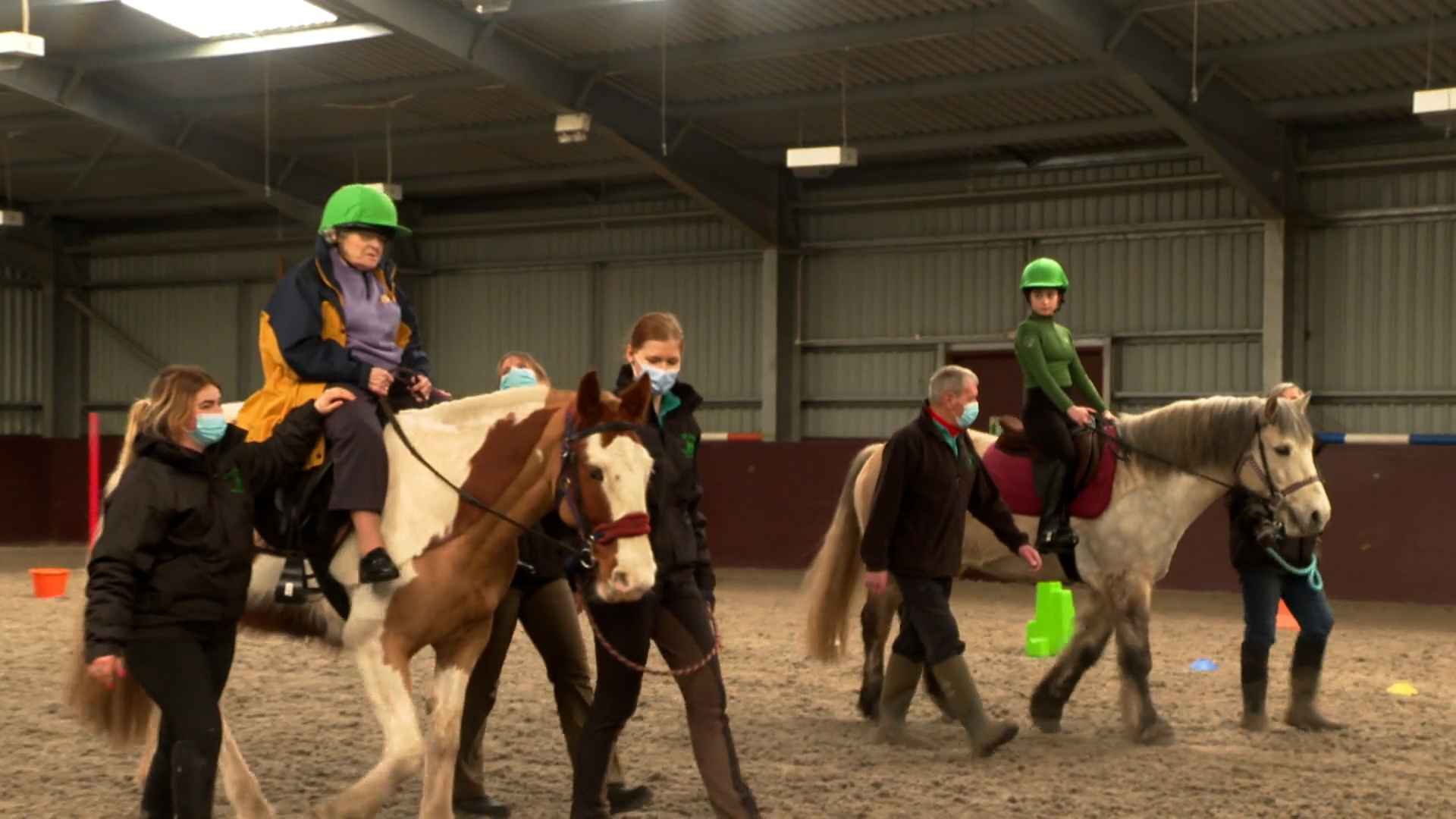 Millis said it has been nine decades since she last rode a horse, but was delighted by the experience at the riding school.
She said: "It was great to be on a horse again because I used to take the horse to school, and I used to go out and talk to him at recess.
"He was just in the field and he would come over and it was just like another person to talk to."
Staff at the riding school said they were very impressed Millis was up for the challenge of getting back in the saddle after so long.
They presented her with a certificate and a bunch of flowers, celebrating the fact she is the oldest person to ever have a lesson at the centre.