There are fears a multimillion-pound redevelopment project in Highland Perthshire will shut out the local community in favour of the 'super-rich'.
American based real estate developers, Discovery Land Company (DLC), is currently renovating Taymouth Castle in Kenmore after it was purchased five years ago.
The investors claim it's poised to become one of the finest residential communities in Scotland and only a 30-minute helicopter journey from the country's major cities.
In other DLC developments across the world including Hawaii, Costa Rica, Canada and the United Arab Emirates, residential properties in private estates range from three to five million dollars.
Despite bosses addressing concerns, those opposed to the project say they're being pushed out.
Rob Jamieson from Protect Loch Tay, a group opposed to the development, told STV News: "It's an enclosed resort aimed at providing everything a guest there could ever require.
"They never have to leave the place, they've bought a huge swathe of land, they've bought Glen Lyon estate, they're buying up all the properties they can in the surrounding area which I reckon is to create a buffer around the area to make it very exclusive.
"They don't want the public walking through there and looking in."
The Arizona-based developers say it will benefit locals and visitors.
Planning permission for the redevelopment project was approved in 2011.
It includes more than 160 new residential properties, restoration and landscaping of woodlands and the golf course, as well as a new clubhouse, restaurant and two spas.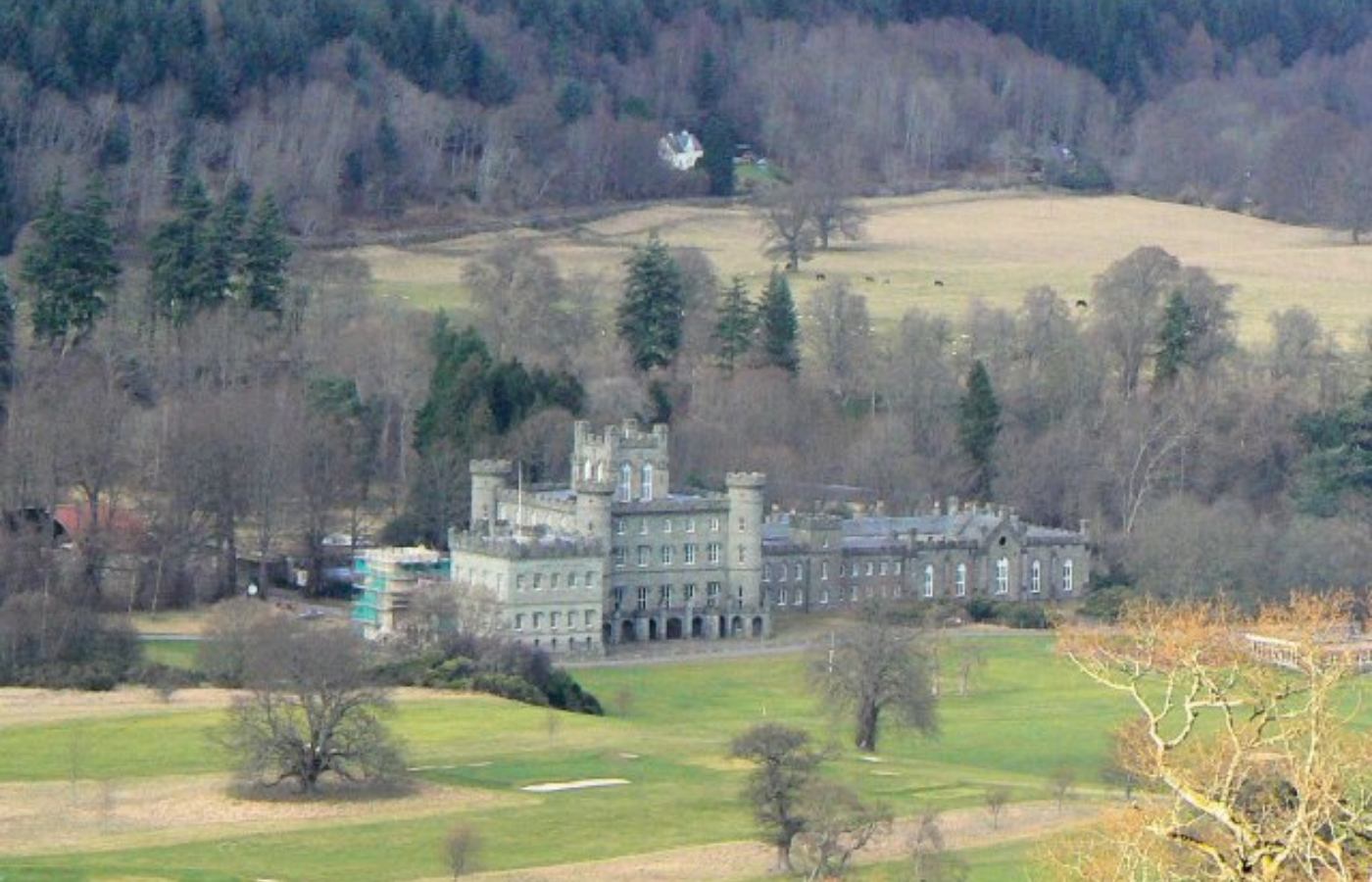 Investors also recently purchased the village shop which will reopen in 2024 following a refurbishment.
The Kenmore Hotel was also purchased with plans in place to reopen the establishment in Spring 2025 following 'extensive restoration'.
Despite concerns being raised by those around Loch Tay, Kenmore Community Council believe this development will provide opportunities for the village and the surrounding area.
Community council member Colin Morton explained: "We're already starting to see a lot of life breath in the community again, with all the people who are starting to live in the village rather than holidaymakers who come and go.
"I think we're starting to see the castle restored and there's an awful lot of very positive sentiment about that here.
"A lot of improvements to the village. It's been a bit slow and that's understandable, but the beach has been cleaned up, it's much safer than before.
"DLC the developers are now buying up the old church and older properties along the beach side and turning these into pubs, restaurants for the village all year round."
But those opposed to the project dispute DLC's claims.
Mr Jamieson added: "What was approved in 2011 seemed like it was going to be beneficial to the whole area, the whole community.
"But what's coming now is entirely different to that and they seem to be achieving that by using what's called 'salami slicing' where they put in lots of small amendments to the original planning and it ends up being converted into something completely different."
A spokesperson from Discovery Land Company said: "We are committed to keeping the community updated on the progress of the current and future development.
"We would like to reiterate that the Estate remains open to the public and the paths, including any diversions, are clearly marked.
"Additionally, we have confirmed that there are no plans for development on the banks of Loch Tay and are committed to supporting the (Loch Tay Association) Code of Conduct.
"There are a series of reopening plans afoot in the coming months and years, which we hope will enhance Kenmore and benefit both local people and visitors."