A man has been honouring his grandfather by touring the lighthouses he looked after 100 years ago.
Harry Thomson is halfway through visiting ten of the beacons that pepper Scotland's coastlines.
His grandfather Hugh Thomson followed in his own dad and grandad's footsteps to become a lighthouse keeper after the First World War.
Starting at Sumburgh Lighthouse in 1921, Hugh spent 37 years protecting mariners across Scotland, his career taking him to Duncansby Head in Caithness, the Orkney Islands and the Western Isles, among others.
He also guided sailors from the remote sea-washed lighthouse Bell Rock for three years.
Speaking during a visit to Kinnaird Head in Fraserburgh, Aberdeenshire, Harry said: "He was a third-generation keeper and he knew the importance of the job. He obviously had a lot of commitment to it.
"It could be fairly brutal, he told me tales of being stuck in Bell Rock when the supply boat couldn't get out and they'd end up rolling their cigarettes from tea and coffee grounds."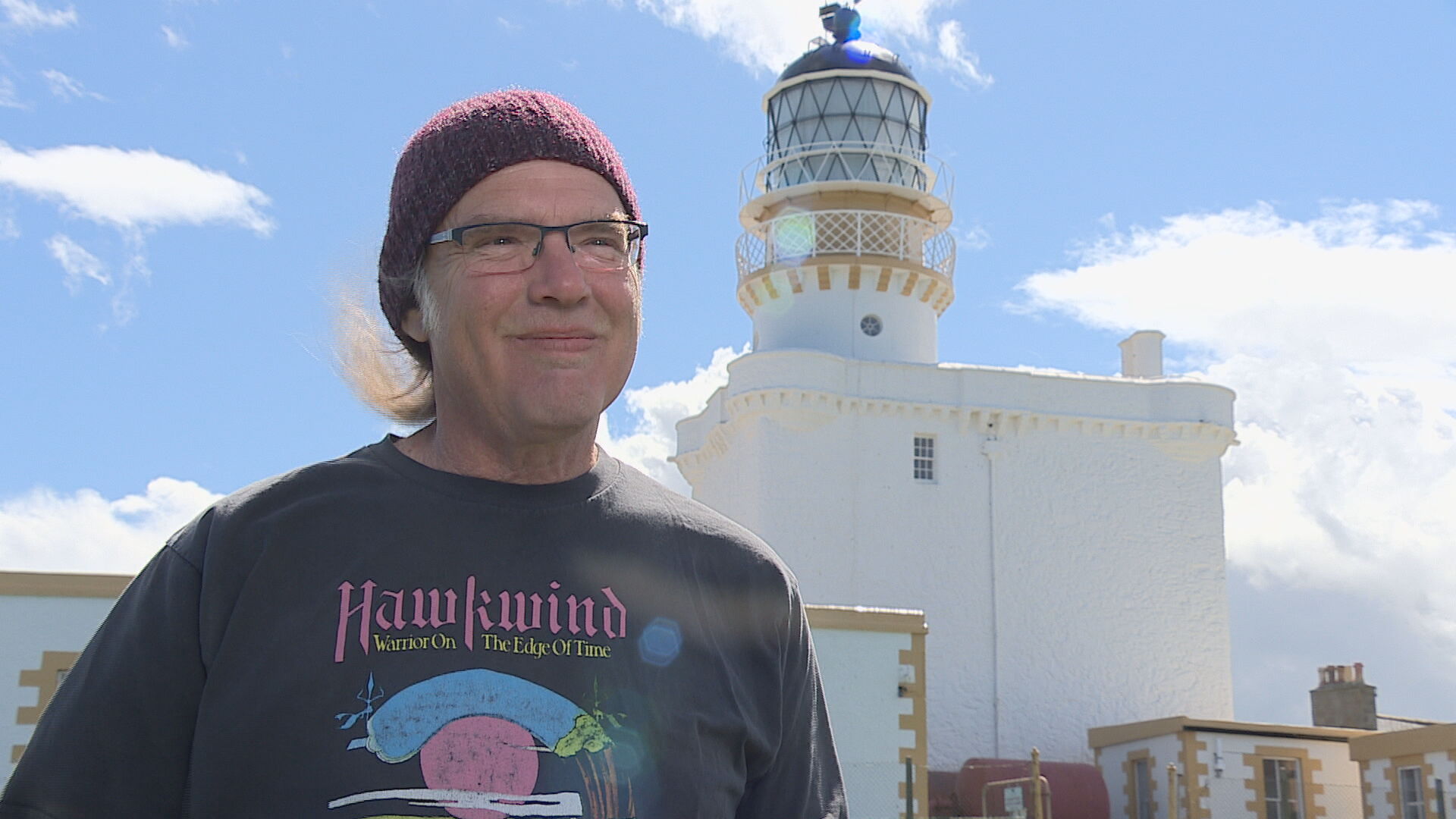 Harry is only halfway through his journey, during which he has been learning new tales for a book he plans to write about his grandfather. He wants to ensure his life's work is never forgotten.
"It was a way of life that's disappeared now," Harry said. "They were positioned all around the coast of Scotland in some of the most inhospitable places and some of the most beautiful places.
"They had a wide range of skills and a bit of standing in the community as well, but they've disappeared. They are all in loving memory."
Despite the role being lost to automation during the 1990s, the important job of protecting lives at sea won't be forgotten as the Museum of Scottish Lighthouses in Fraserburgh continues to commemorate them.
Lynda, who runs the museum said: "It was a really important role. They saved hundreds and thousands of lives.
"Without the lighthouses, there would have been a big loss of life.
"In Harry's case, he's got three generations of ancestors who did this. It was a way of life for his family and he's not able to follow in those footsteps, so in a way we've given him that opportunity."