A luxury £78m cruise ship is set to grace Scotland's east coast, giving passers by a glimpse of the 138-metre long vessel.
The Sea Cloud Spirit, owned by Sea Cloud Cruises, was built in Vigo in Spain in 2021 and boasts 28 sails and 69 outside cabins.
It also includes 22 junior and three owner suites with balconies and seven deluxe lidos outside cabins with panoramic windows.
The ship is travelling to Peterhead and Aberdeen to pick up passengers and will dock in Dundee on Sunday.
The ship will then return to Aberdeen on Wednesday having travelled from Edinburgh as part of the company's 'This is how summer tastes in the North' ten-day cruise.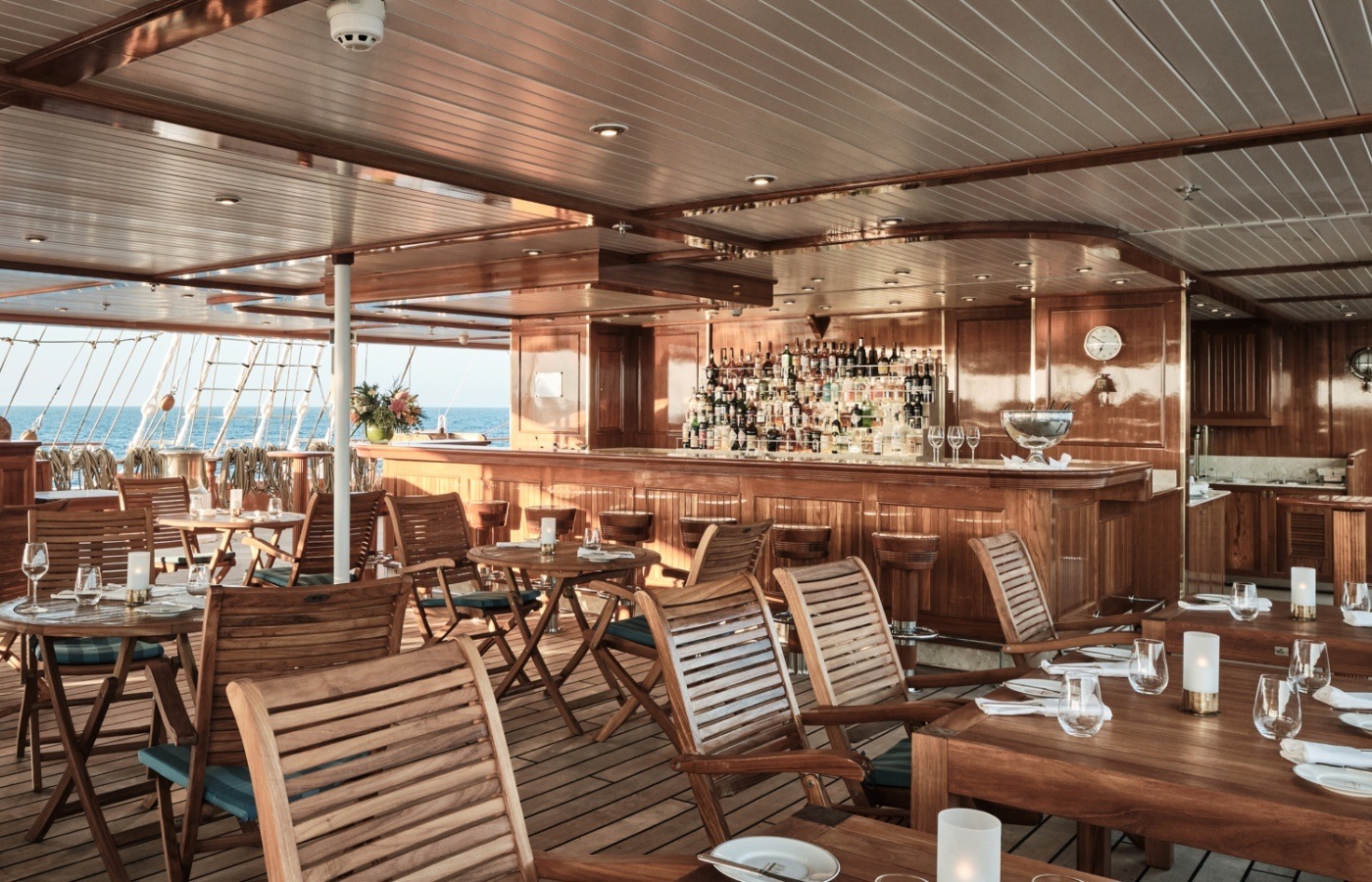 Prices for the trip range from £6,500 to £11,439 per person.
The range of luxury activities on board include a dining experience by two Michelin star chef Thomas Martin.
Whisky authority and Scotland expert Olaf Jacobsen is also on board.
Sea Cloud Cruises produces luxury experiences for small numbers of guests focussed on sustainable tourism.
The company has been running sustainable cruises for over 40 years and, despite less sustainability awareness in the 1980s, Sea Cloud Cruises say it was the natural way forward.
In a statement, the company say: "It was a natural choice for Sea Cloud Cruises because wind remains the most environmentally friendly and sustainable "fuel" for a ship."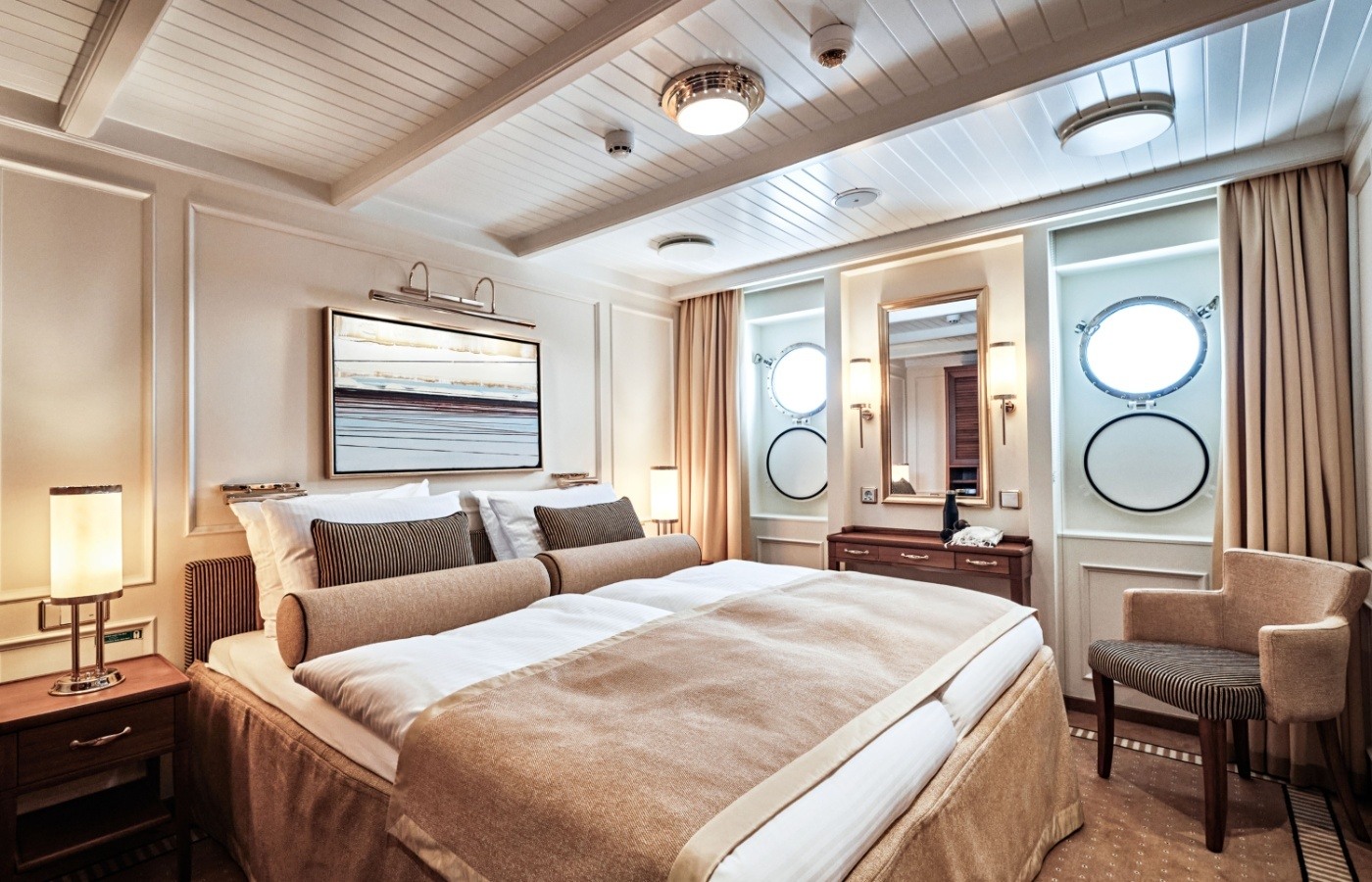 It continued: "Whenever possible, the captains of the Sea Clouds set the sails. Exceptions are made only when the weather makes it impossible or when the wind is completely in the opposite direction.
"Our captains have accumulated years of experience on sailing ships – it is part of their professional ethos and ambition to sail as much as possible. Additionally, in the 21st century, the Sea Clouds are still sailed by hand and according to the rules of traditional seamanship, as they were in the 19th century."
Other ships in the Sea Cloud collection includes the Sea Cloud, built in 1931 and the Sea Cloud II built in 1998.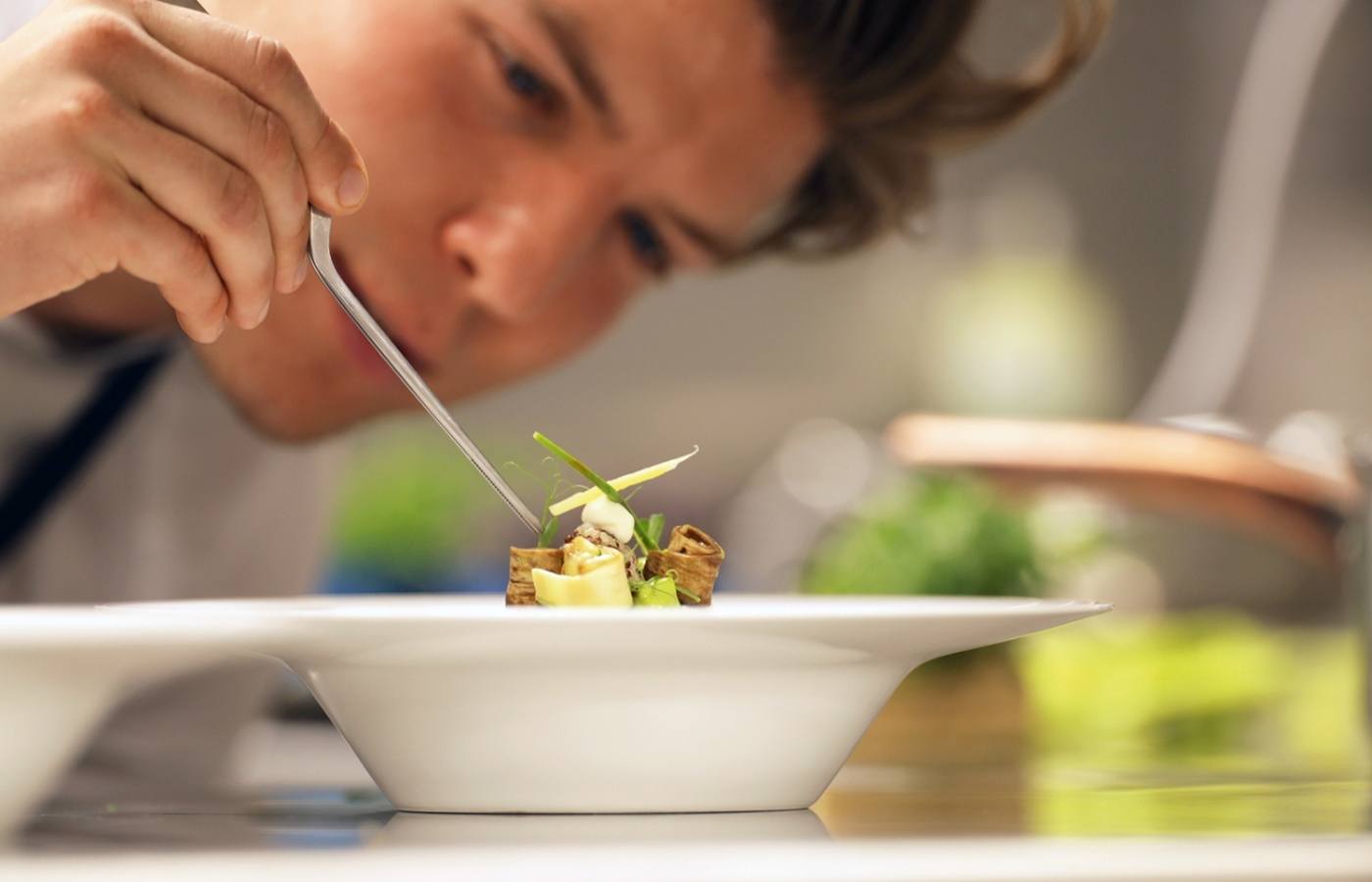 A spokeswoman for Sea Cloud Cruises said: "Like its two sisters, the Sea Cloud Sprit is sailed by hand, following the model of traditional windjammers.
"In this newly commissioned ship in 2021, the designers combined the attractiveness of classic tall ships with components such as balcony cabins and expanded fitness offerings that were previously reserved primarily for large cruise ships.
"Those who want to experience the sea but have no (or no longer) desire for the typical hustle and bustle of large ships are in the right place here.
"Our trips are so attractive that we welcome many travellers for whom the stay on one of the Sea Clouds is a once-in-a-lifetime experience that they have been looking forward to for a long time."