Angry football fans have launched an appeal for the safe return of a replica Champions League trophy stolen from a bar following Saturday's final.
The Aberdeen Official Liverpool Supporters Club were left furious when a thief made off with the giant cup from a venue in the Granite City.
Fans of the Reds had booked out the OGV Taproom on Bridge Place to watch the Anfield side's defeat to Spanish giants Real Madrid in the competition's showpiece at the Stade de France.
The local Liverpool faithful were able to pose for pictures with a copy of the famous silver trophy, complete with red ribbons, for the price of a donation to one of two charities.
But the result on the night was not the only sour note after CCTV footage revealed one patron had absconded with the item – worth almost £900 – after the final whistle.
Committee member Greig Robertson, who put the event together, said he was "upset" by the incident and appealed for the thief to return the trophy as soon as possible.
"Everyone loved posing with the trophy and the atmosphere was amazing throughout the night," he recalled.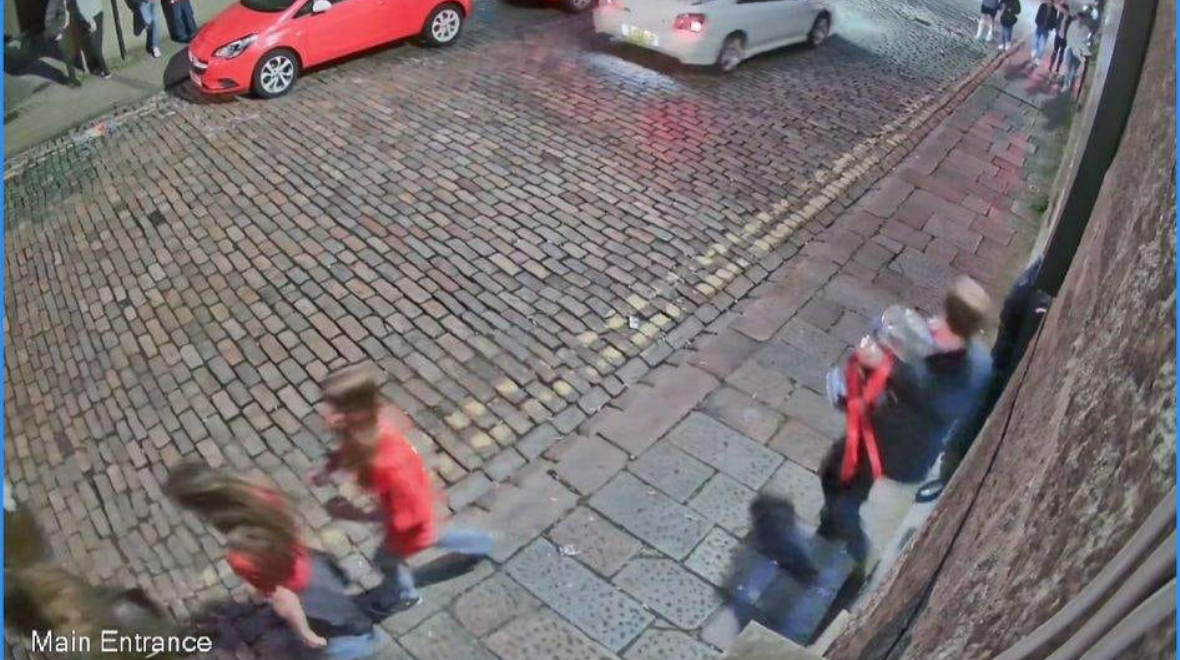 "We asked everyone to donate £1 to take pictures with it and the money is getting split between our two chosen charities; one being Macmillan and the other being Dementia Scotland.
"At full-time I was seeing people out, making sure they enjoyed the evening. I had collected the money from the charity bucket to take home that evening and the next day I was coming back to collect our trophy, flags and other property.
"When I got back, it became apparent that the trophy wasn't there. I first thought someone had moved to a safe place but after searching everywhere I soon realised that it had actually been stolen."
Madrid won the match by a single goal to nil courtesy of Brazilian forward Vinicius to claim their 14th victory in the competition.
Stills from security cameras show the thief wearing a checked shirt under a jacket with a single line across the back.
The trophy was last seen at around 10.45pm on Saturday, May 28.
Greig said the club had not gone to the police yet to give the guilty party the opportunity to return it without any action.
But he warned they would take it to local officers if the trophy was not brought back safely.
He said: "I am still so angry and upset as the chosen charities are close to mine and a few other committee members hearts.
"We're giving them a couple of days to come forward first. If not, we will be going to the police."