Pop star Lewis Capaldi performed at a special celebration to remember 14-year-old Lily Douglas.
The road outside St Matthew's Church, in her hometown of Perth, was closed as hundreds lined the streets to watch on big screens.
Lily, who died in January from Ewing Sarcoma, a rare form of bone cancer, was a huge fan of the Scots chart-topper.
The inspirational teenager made a host of celebrity friends during her battle as she kept on dancing despite her illness.
Capaldi told the congregation: "It was an honour to get to know Lily and to get to perform here, so thank you."
He then performed a powerful and emotional version of Someone You Loved, after joking: "If any phones go off, it's just God phoning to say this is the greatest song written."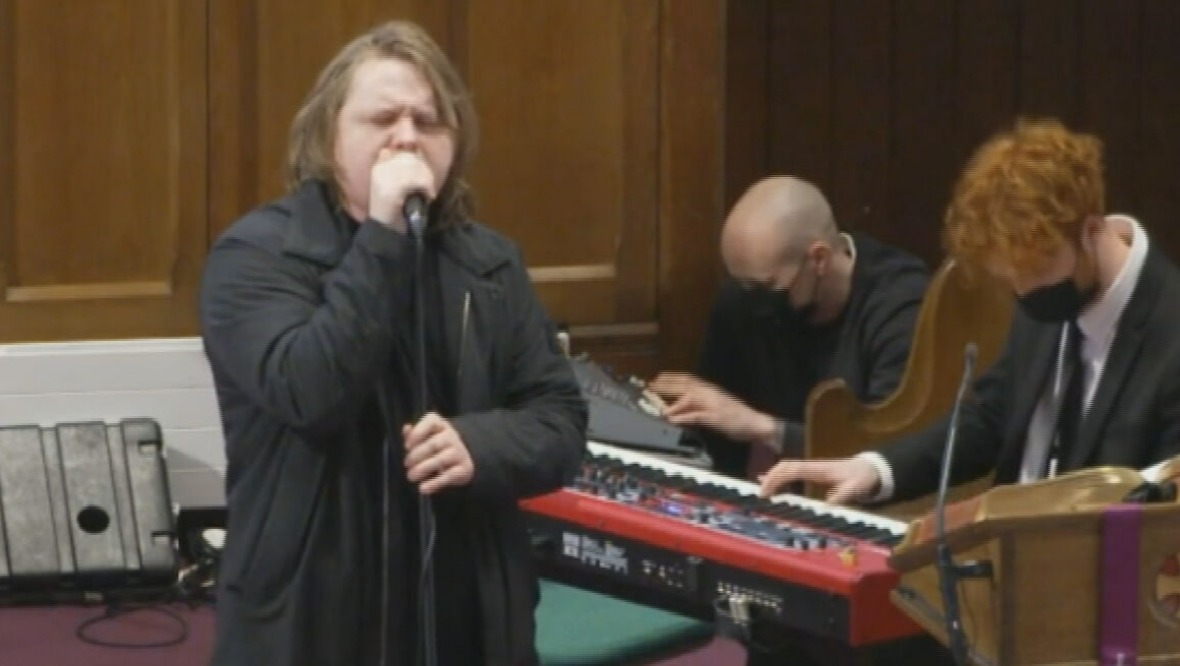 A service full of love, laughter and tears saw many reflect on the joy Lily brought into their lives. The church minister noted that, despite the sadness of the occasion, the room was "beaming".
Lily's pink coffin featured her name on the side and was surrounded by an array of flowers, including one display in the shape of her beloved pet dog, Belle.
Pink was the theme of the day, with everyone asked to wear a touch of Lily's favourite colour.
In line with mum Jane's wishes, the service was very much a celebration of Lily's incredible life, featuring all the things she loved – including dancing, speeches from the likes of Arlene Phillips and the touching tribute from Lewis. 
Dame Arlene told the congregation: "In my living room is a wooden box and on top of the box it says 'Arlene's magical memories'. Indeed, the gifts inside the box are magical as they were from Lily and her mum Jane. The only way I can think of Lily is magical.
"She is loved by anyone who had the chance to get to know her and she spreads love to everyone who met her. Her smile burns a hole in your heart and it never ever leaves you."
Arlene told of being in awe of Lily's dancing and how the teen had inspired her to take part in 'I'm a Celebrity…'
She said: "Lily made me realise that no matter how old or young you are, there are so many things you can do. What Lily spreads is hope. I have found everything I do, I try and smile. I think of Lily's smile. It infects you."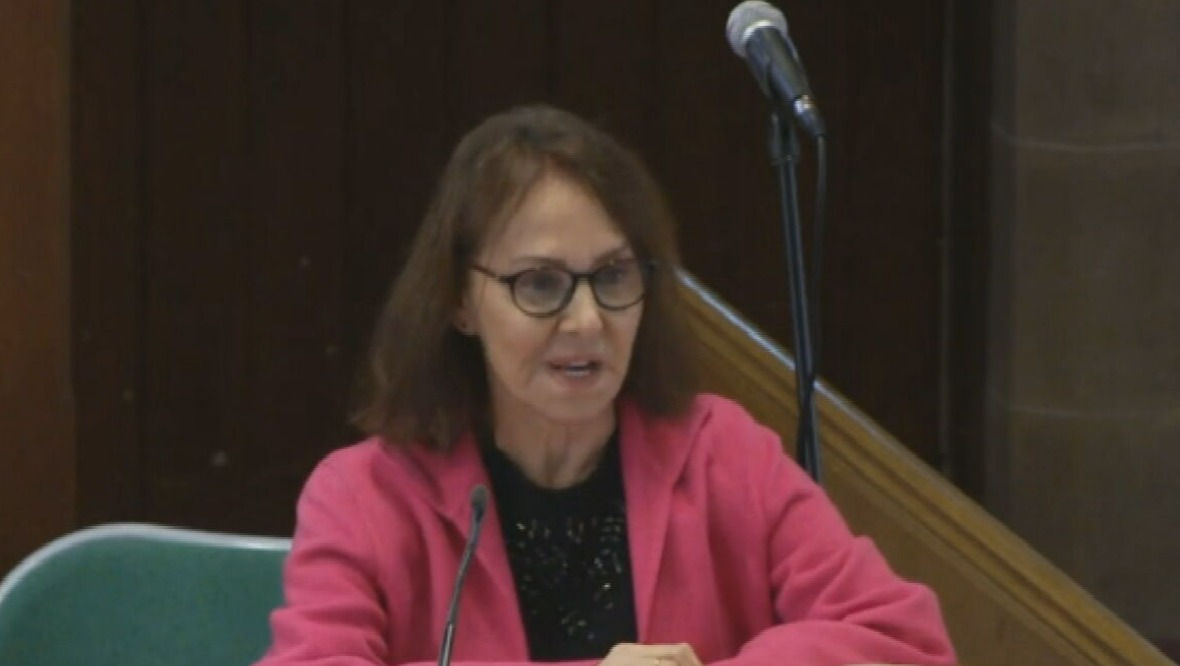 Family friend Kenny McLeod read out a perfect poetic tribute which touched on all the highlights of Lily's life, from getting the likes of Simon Cowell and David Walliams to dance on her TikTok, to the many awards she won, including a Pride of Scotland Award.
Lily's GAMTA performance school friends sang a beautiful rendition of Christmas Lullaby, before the final hymn was sung – appropriately, Lord of the Dance.
The minister summed up the ceremony and feeling in the room, saying: "Lily has danced her way to heaven where she has become the sassiest star."
Lily's mother hopes to carry on her legacy with a charity named exactly that: Lily's Legacy.