The vaccination centre at P&J Live in Aberdeen closed on Sunday.
Callum Morrison received the final vaccine and was piped out of the venue.
The 25-year-old told STV News it felt "pretty special".
He added: "I wasn't expecting it on a Sunday afternoon, but glad to have played a part in the effort to make Aberdeen a safer place."
More than 210,000 Covid-19 jabs have been administered within the indoor arena since February 1.
Nurse Chloe England administered the very first and last jab at the centre.
She said: "It's brilliant. I did the first vaccine as soon as we opened, so I still remember the lady's name – Violet Adams – and I obviously remember Callum, so yeah, it's been brilliant.
"It's a good opportunity to come full circle. It's a little bit of an accomplishment for me."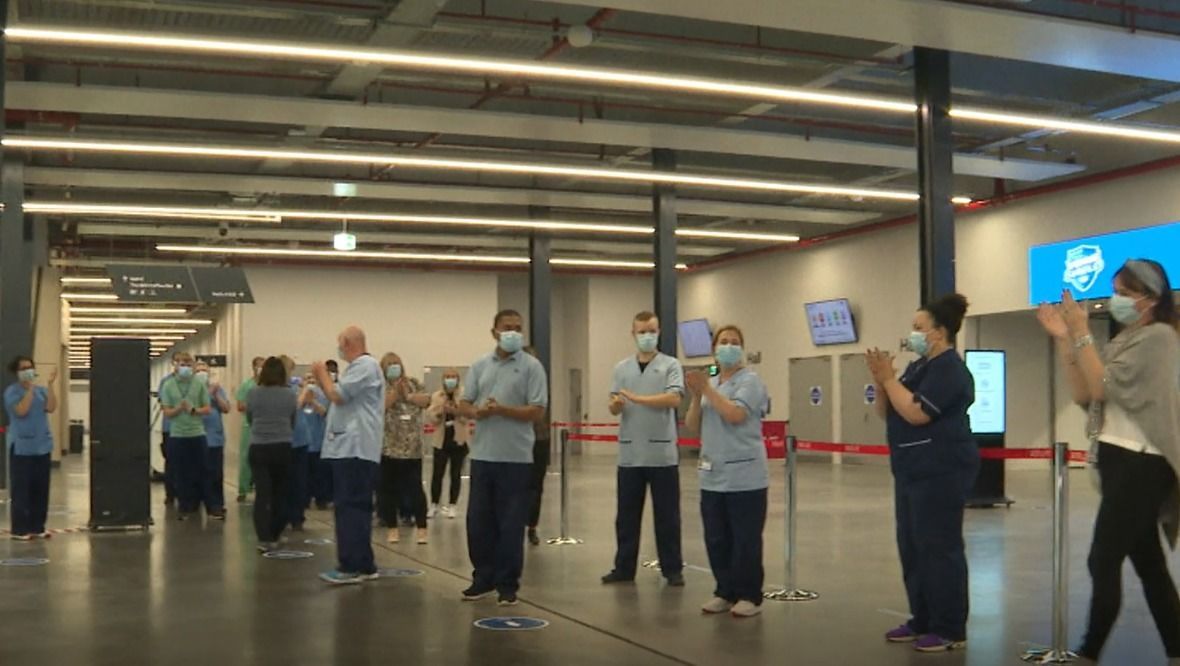 The vaccinators are now preparing to head to their new base at the former John Lewis building.
Known as the Aberdeen City Vaccination Centre, medics will offer coronavirus vaccines, flu jabs and other regular immunisations.
Ahead of the last day, Sandy Reid, Aberdeen City lead for the Covid-19 vaccination programme, said: "Since the mass vaccination centre opened on February 1, 2021, we have logged more than 210,000 appointments.
"That has been a massive undertaking and could not have happened without a huge effort from teams working right across health and social care – or the willingness of the general public to roll up their sleeves.
"P&J Live has been a fantastic home for us and I know many of the team will have mixed emotions as we prepare to leave.
"However, we are excited for what the future will hold in our new location."