The King has backed pioneering methods of river restoration on the Balmoral Estate, including putting dead trees in waterways.
The monarch backed a campaign launched by the Riverwoods initiative, a partnership of 18 leading organisations including charities and Government agencies, led by the Scottish Wildlife Trust.
The initiative aims to boost recovery of Scotland's rivers and reverse declines of freshwater species such as wild salmon.
Rivers and streams cover 125,000km (77,671 miles) in Scotland, but face threats including over-grazing, pollution, and the introduction of invasive exotic species.
Landowners, gamekeepers and fisheries experts carrying out significant restoration work, such as expanding river woodlands, restoring degraded peatlands, and reconnecting water courses with their natural flood plains.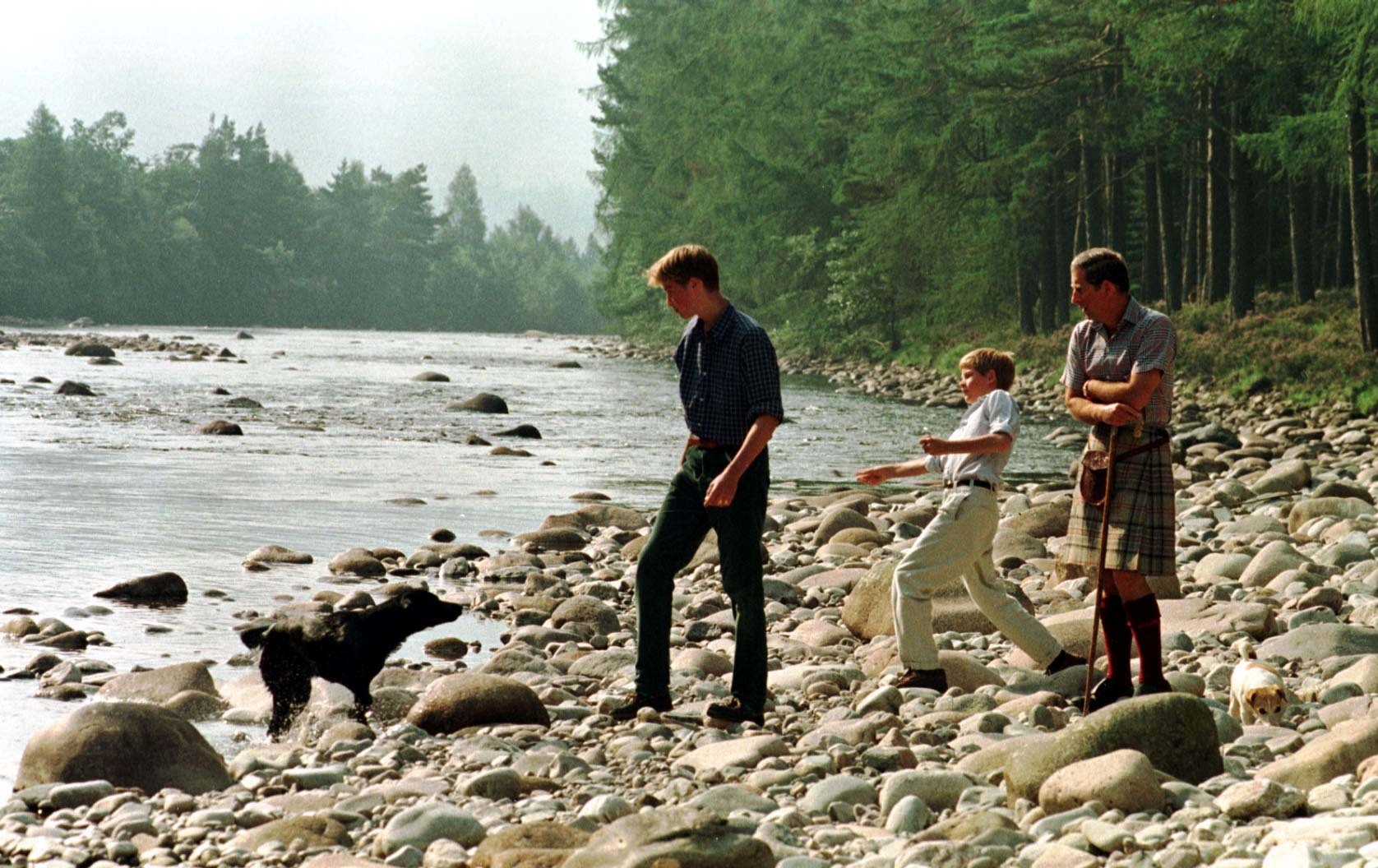 They were filmed for the campaign, which aims to inspire landowners to take practical action to restore rivers, and focuses on growing threats to waterways.
Centuries of logging, burning and grazing left the riverbanks exposed, with no trees to protect from climate change – meaning rivers are heating up and holding less dissolved oxygen, and it can be impossible for fish to survive.
The Balmoral Estate has been carrying out extensive work to restore natural processes on the River Muick, Deeside, including tree-planting and peatland restoration with the River Dee Trust.
Workers at Balmoral are replicating an important natural process by inserting dead trees back into the river to recreate complex underwater habitats and diversify flows in ways that benefit wildlife, including spawning fish.
Mike Thornton, Riverwoods Project manager, said: "Riverwoods is a wide partnership, and we are always looking to inspire new projects. Through showcasing existing success stories and sharing best practice, we aim to show that restoration is not only possible but also financially viable and well-supported."
Richard Gledson, factor at Balmoral Estate, said: "Historically, we were so tidy minded. If a tree fell into the river, you'd be told to take it out. But times have changed, and King Charles was quickly convinced of the plan's potential benefits.
"His Majesty is keen for us to do as much as we can to improve the environment, and if that encourages others to follow our example, then we'd be delighted."
Peter Cairns, executive director of Scotland: The Big Picture, who oversaw the production of the new films, said: "We hope the experience and testimony of the King and other landowners and experts will boost the appetite for really ambitious nature recovery in and around our rivers."
STV News is now on WhatsApp
Get all the latest news from around the country
Follow STV News
Follow STV News on WhatsApp
Scan the QR code on your mobile device for all the latest news from around the country