School children have started a petition after custard and ice cream were removed from their dinner menu.
Parents and kids at Rhynie Primary School in Aberdeenshire have been annoyed by the removal of the sweet treats as the council aims to meet with government nutritional requirements.
Louise Grant's seven-year-old Ross attends the school. She told STV News: "I think it's ridiculous, they get a perfectly healthy balanced diet at the school including puddings and are running around non-stop at primary school age. It's all about money.
"Fruit is not any cheaper than custard powder or a tub of icecream. It's not like the kids are getting huge portions especially in smaller schools like Rhynie."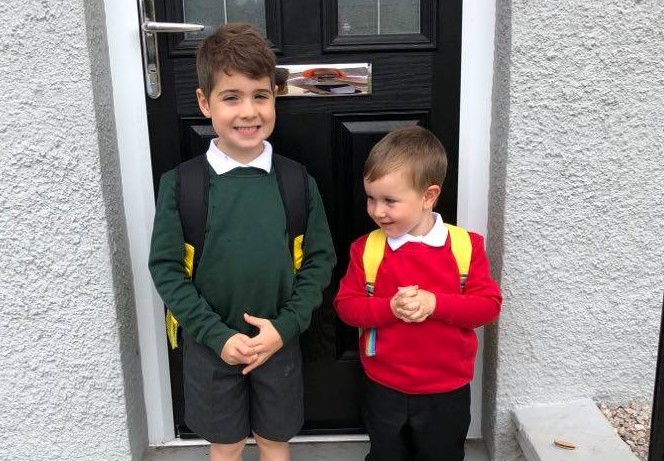 Other alternative desserts are being offered in the changes to the menu, but the children wrote to the council specifically about the sweets made by their cook.
Fi Hunter, who has two kids at another Aberdeenshire school, said: "For some children school may be the only place they get hot puddings with custard or ice cream and it may be the best part of school dinners."
She said that the school is also stopping the tuck-shop meaning the children will miss out on a valuable lesson on using money.
Ms Hunter said: "I'd far rather have the children using money a couple of times a week and gaining that experience over not having that option, it's a shame."
"Schools have a pivotal role in supporting healthier dietary choices from an early age."

Deputy First Minister John Swinney
New Scottish Government regulations, published in February, aimed to increase access to fruit and vegetables and reduce the amount of sugar available.
Deputy First Minister John Swinney said: "Schools have a pivotal role in supporting healthier dietary choices from an early age. The food and drink options they provide and the eating and drinking habits they instil can also serve as an example for positive dietary choices for wider society.
"We all have a part to play in shaping the choices of children and young people but government and schools cannot do it alone, we need the support of parents, industry, community and producers."
Schools in Shetland have no plans to follow Aberdeenshire Council's lead in cutting ice cream and custard from their menus.
Shetland Islands Council's catering team leader Neil Beattie said the desserts are served up just once each in the four-week menu cycle, with fruit and natural yoghurt offered more regularly.
An Aberdeenshire Council spokesperson said: "Our primary school menus have been refreshed so to be in line with nutritional requirements introduced by the Scottish Government.
"This means that whilst deserts such as ice cream and custard have been removed alternatives like brownies, muffins, gingerbread, and cookies are now available.
"However, our focus is currently on healthy eating as well as using the very best produce available in Aberdeenshire and Scotland to provide pupils with nutritious and delicious meals at affordable prices."