It's Christmas dinner with a crunch at a takeaway in Highland Perthshire.
Deep-fried Christmas dinners have returned to the menu by popular demand at Dunkeld Fish Bar.
Accompanied by foot-long pigs in blankets wrapped in Canadian maple smoked bacon, the turkey breast also comes with carrots, parsnips and brussels sprouts.
A series of summer requests prompted owner Scott Davie to make sure his customers could batter in this Christmas.
"The batter transforms the product," he said. "A wee bit of vinegar on it and anything can be battered."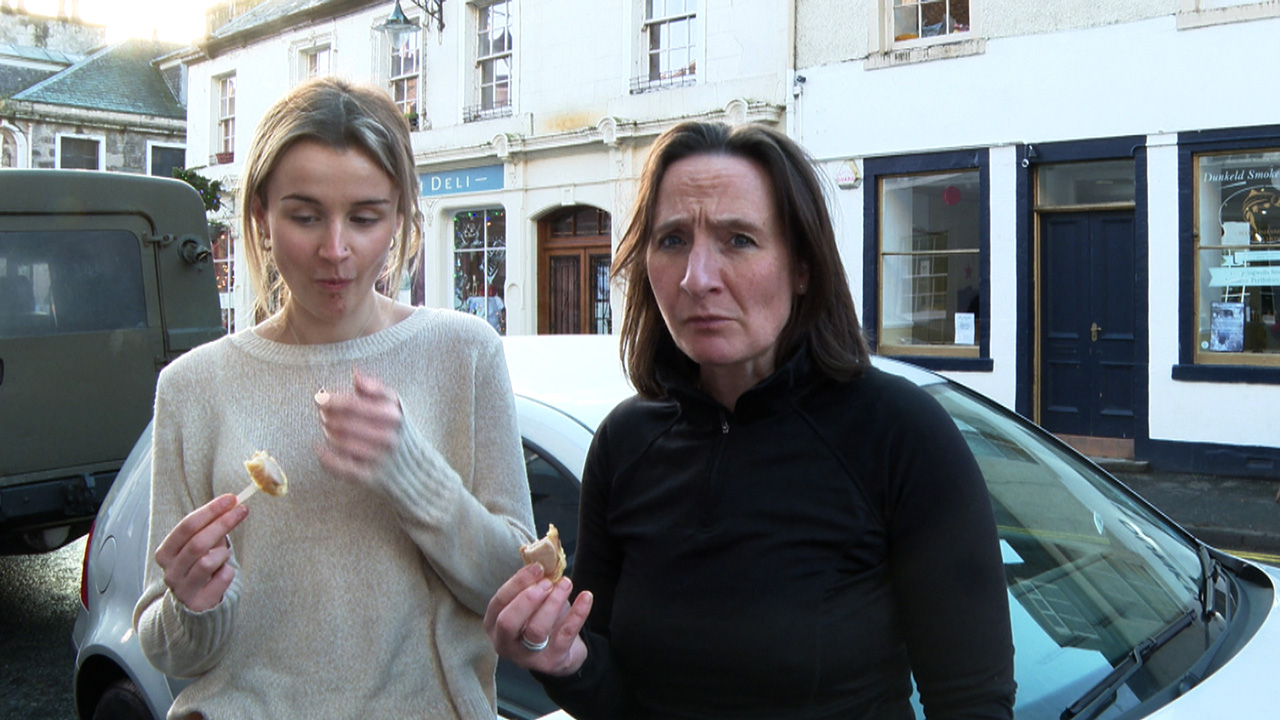 Hungry shoppers on the streets of Dunkeld seemed to delight in the deep-friend dish.
"I actually like that and I didn't think I would," one woman said. "It's got the fish and chip naughtiness with your traditional Christmas dinner.
"You're being naughty, but you think you're having your five-a-day as well."
Another said: "It tastes full of flavour, really tasty, really crispy – I love it."