A Dundee graduate's art inspired by women's experience of sexism, harassment and gender-based violence has won an international award.
Dana Leslie set up a website asking women to record locations where they had experienced assault or discrimination on an interactive map.
Anonymous or otherwise, between 130 and 150 volunteers helped the graduate map out incidents in locations spread across eight countries.
"I wanted to do something to show people things like this aren't just happening down dark alleys – they are happening in broad daylight," the 24-year-old told STV News.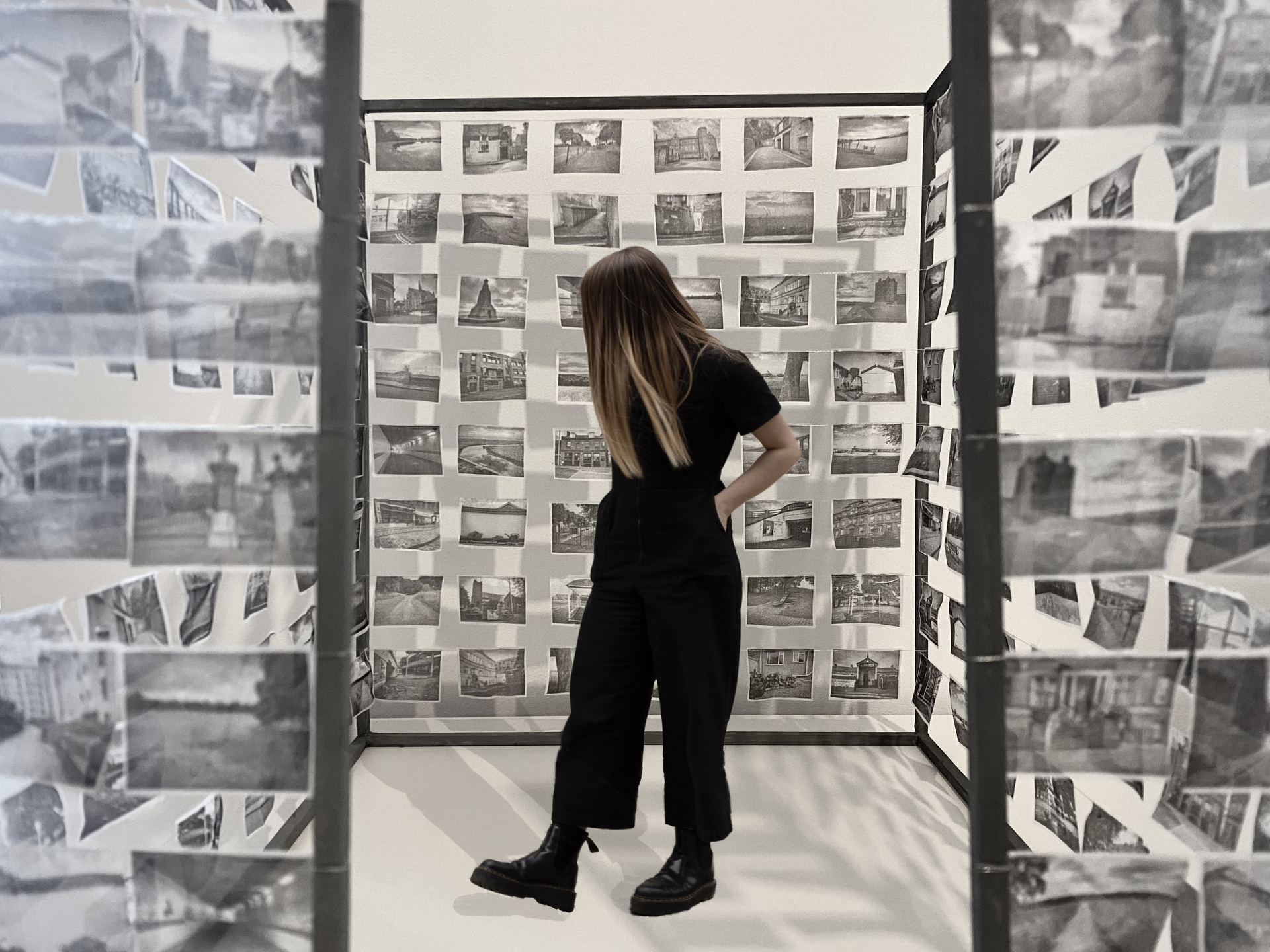 Still, she was surprised to see how widespread the response had been – she had only expected participants from the Tayside region.
"It just showed that these incidents are never isolated, they happen to everyone – I even had people logging primary and high schools on the map."
She used the collected data to create an exhibition called Hope is a Form of Planning, which went on to win the visual arts category in the Global Undergraduate Awards 2022.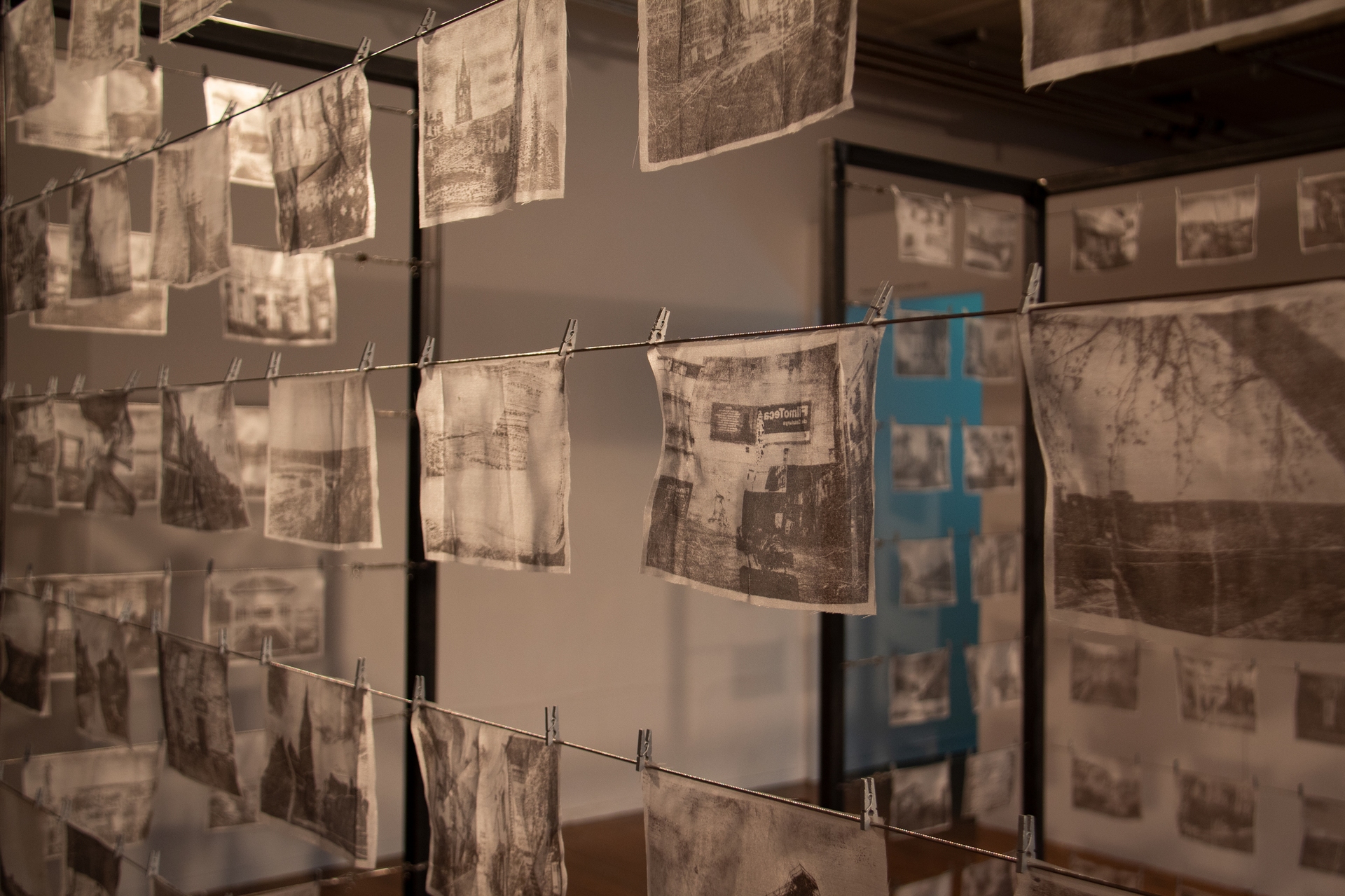 Her winning submission featured coursework she prepared for the Duncan of Jordanstone College of Art & Design (DJCAD) Degree Show 2022 as part of her degree.
Dana then went on to photograph some of the locations submitted to her website and developed her own printing process.
She said: "The process took a while year to figure out. I wanted to do it all by hand, and I wanted the final images to show how fragile these memories can be.
"The final images were printed on silk which is transparent so people can see it from both sides, almost inviting people in.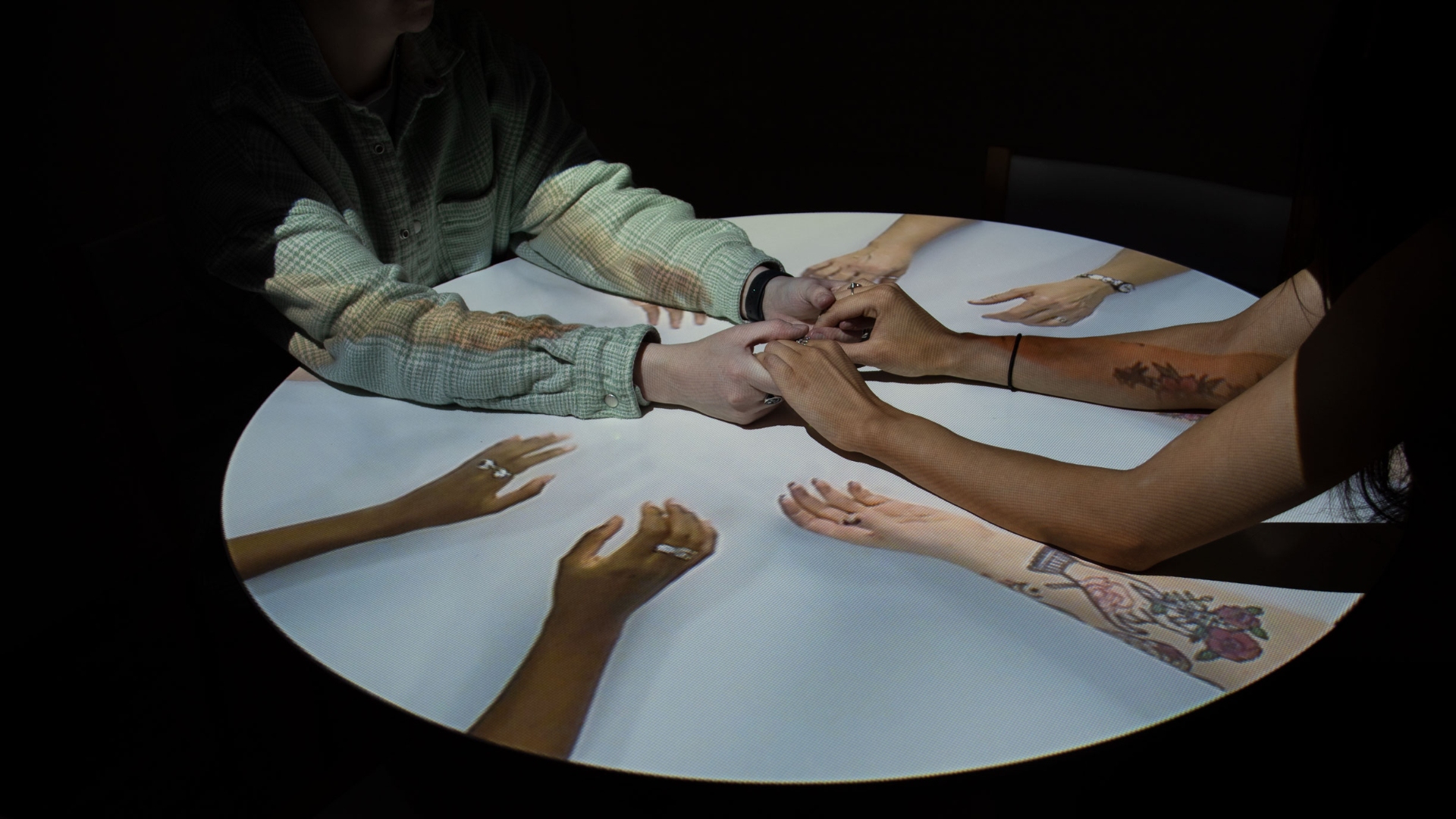 "Gender-based violence is such a taboo subject in our society, so I wanted people to feel comfortable 'entering' the space created by the silk sheets."
Her second installation featured a video filmed and projected from above, featuring four women – each relaying their own lived experience through non-verbal communication, hands-only conveying emotion.
The ten-minute piece invited viewers to sit around the table, the projected hands "morphing into extensions of their own".
The final piece, a hand-built claw machine, asked viewers to question "who holds the power to shape and choose others' identities".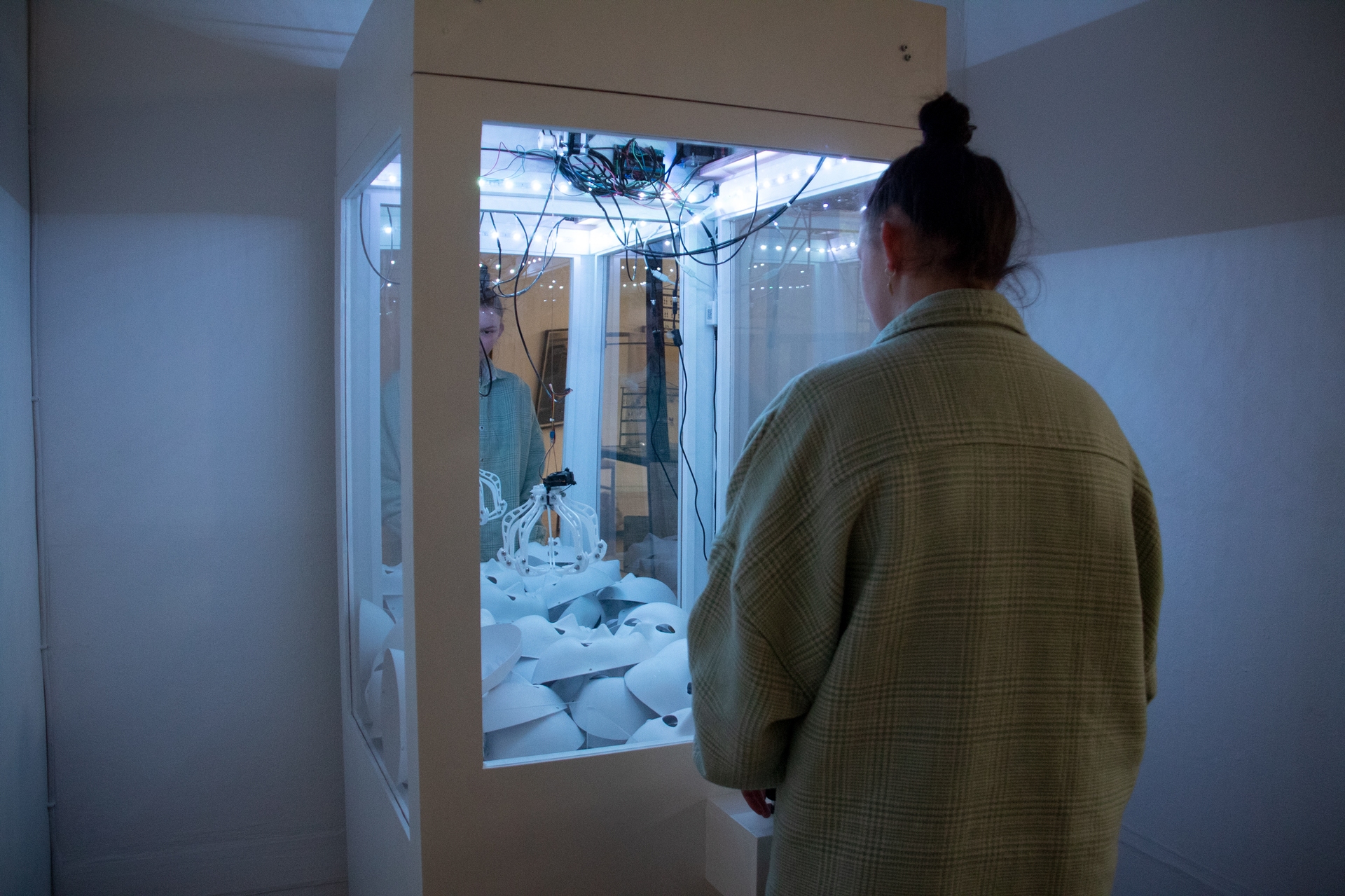 Invited to play and "win a mask", viewers were turned into active participants as the machine "created connotations of naivety and ignorance", Dana said.
Professor Anita Taylor, dean of DJCAD said: "Dana was an exceptional student, whose final degree show addressed critical issues in an eloquent and powerful way.
"We look forward to seeing how Dana's professional journey develops as she realises her ambitions to create art that has the capacity to provoke compassion, document the overlooked, and to have tremendous social impact."