A community group in Dundee has helped to spruce up the streets with colourful murals.
Tributes to a late singer-songwriter, mill workers and the picking of the berries are some of the works of art on display.
It's part of the new street art mural project instigated by Love Lochee, a local group working with residents and businesses to promote the area.
Found in Aimer Square, the central piece is a tribute to the late Michael Marra, a singer-songwriter who was at the heart of the community.
"It's been an amazing experience creating this piece," explained Michael Corrs, the artist who created the mural.
"This face on, straight on image really captured who Michael was."
Alongside the portrait are the words 'here I am', taken from his song Frida Kahlo's Visit to the Taybridge Bar.
Peggy Marra, Mr Marra's wife, said: "I love the choice of lyrics, the fact that it says 'here I am'.
"The next line in that song is 'and here I'll stay', and here he will stay."
She added: "Myself and the wider family, we absolutely love the mural.
"I watched it take shape over the weeks that Michael worked on it. I saw it when there was just a bare wall and watched him over the weeks producing that fabulous portrait."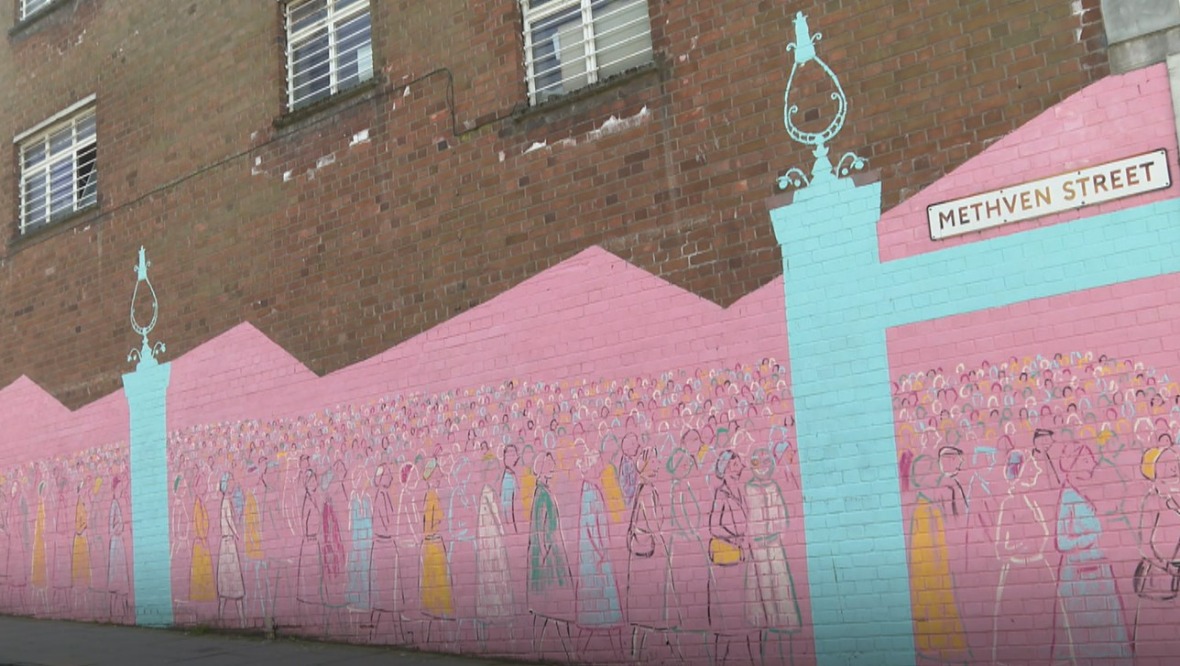 Members of the Love Lochee group worked with the community to decide which artists and murals would be chosen.
The project also brought two local schools together with children helping to design the picking of the berries artwork.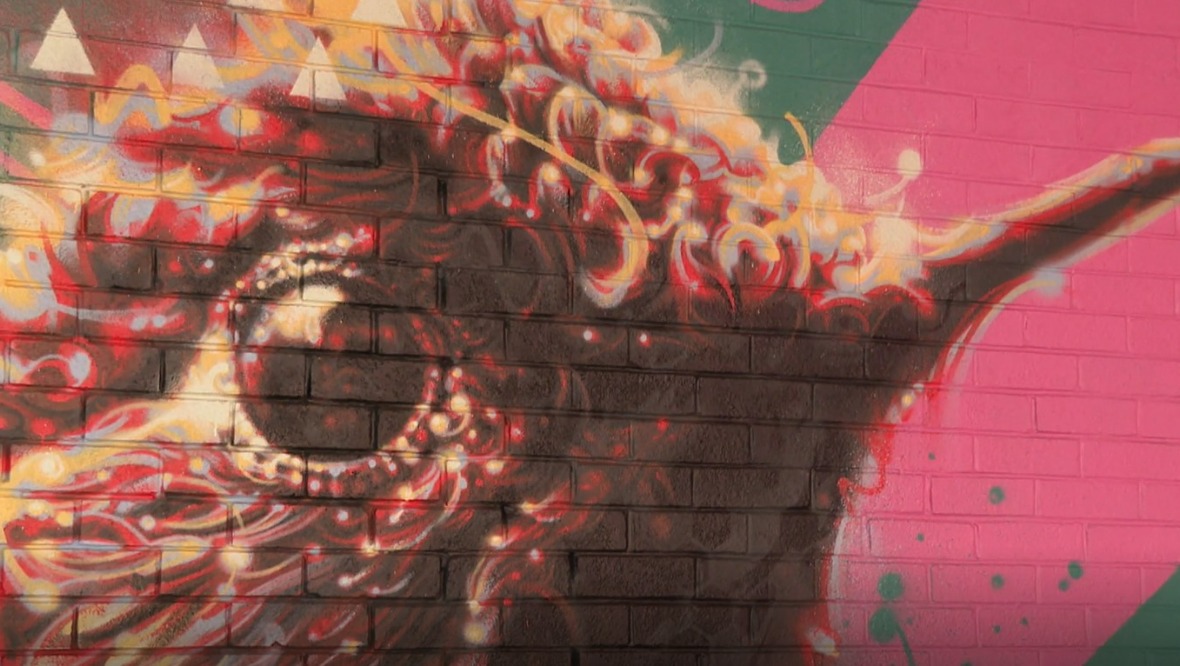 Heather Henry, from Love Lochee, said: "It has been received very well, local residents and businesses have thought it was fantastic.
"Local school children were given workbooks and had to speak to their parents or their grandparents about the stories of the berries.
"The workbooks were then used to adapt the artwork for the piece.
"It brightens everything up and we're so lucky to have it."