Megan Ritchie is terrified about the impact of the cost-of-living crisis.
The 27-year-old from Kirkcaldy, Fife, works for a cancer charity and her partner Euan is a teacher. However, despite both working full-time, their salaries are being squeezed.
"It's a scary time. We went through two years of the pandemic and everyone was terrified of that but I think I'm more terrified of the costs rise than I am of Covid," Megan told STV News.
Her twin sister, Danielle, is a single mum to son Isaac and she is also worried about spiralling inflation.
Danielle works part-time while studying law. She is facing crippling fuel costs due to a 60-mile round trip from her home in Kirkcaldy to Dundee University.
"On top of that our food shop has went up, my phone bill has went up, my rent has went up", explains Danielle.
"I have things that I'm going to have to pay for when I get to university like books, which are essential. I can't not have them. I have applied for an extra grant to give me some support with that."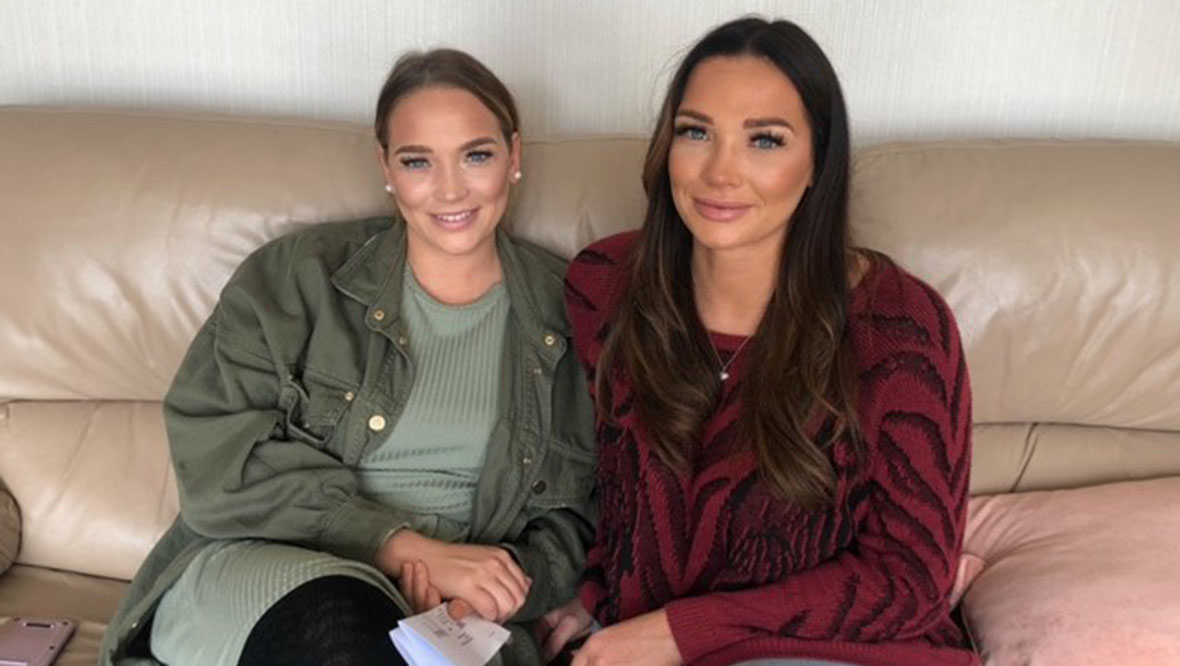 Megan and Danielle may have different budgets but they share concerns over money.
And they are not alone on that front.
Hard up households are cutting back on the basics to cope with the rising cost of living. Inflation has already reached a 40-year high of 9.1% and is set to rise past 11% in the autumn.
Single parents, pensioners and families are all facing the same worries as the price of food, fuel and energy all skyrocket.
Megan, who lives with her partner and their son Noah, explained: "We have been pretty comfortable money wise until recently.
"We've started noticing money isn't going as far as it used to. We're nearing overdraft by the end of the month, which we've never been in that situation for a long time.
"We are constantly watching our money, whereas we didn't have to do that before."
The 27-year old added: "The biggest one for us is petrol and diesel prices. Euan works in Blairgowrie, which is about an hour away, that's taking up a lot of fuel and I work in the community – that means I could be 25 miles from my house – so we're spending a lot on fuel weekly."
The sisters have also noticed an increase in their weekly food shop and are conscious of switching off lights and only using the washing machine for full loads.
One person used to budgeting is pensioner Barbara Myloff from Dundee. She uses local food larders where a large bag of shopping costs her £3 and lasts most of the week.
She believes cooking from scratch is saving her money, but heating her home is a constant worry.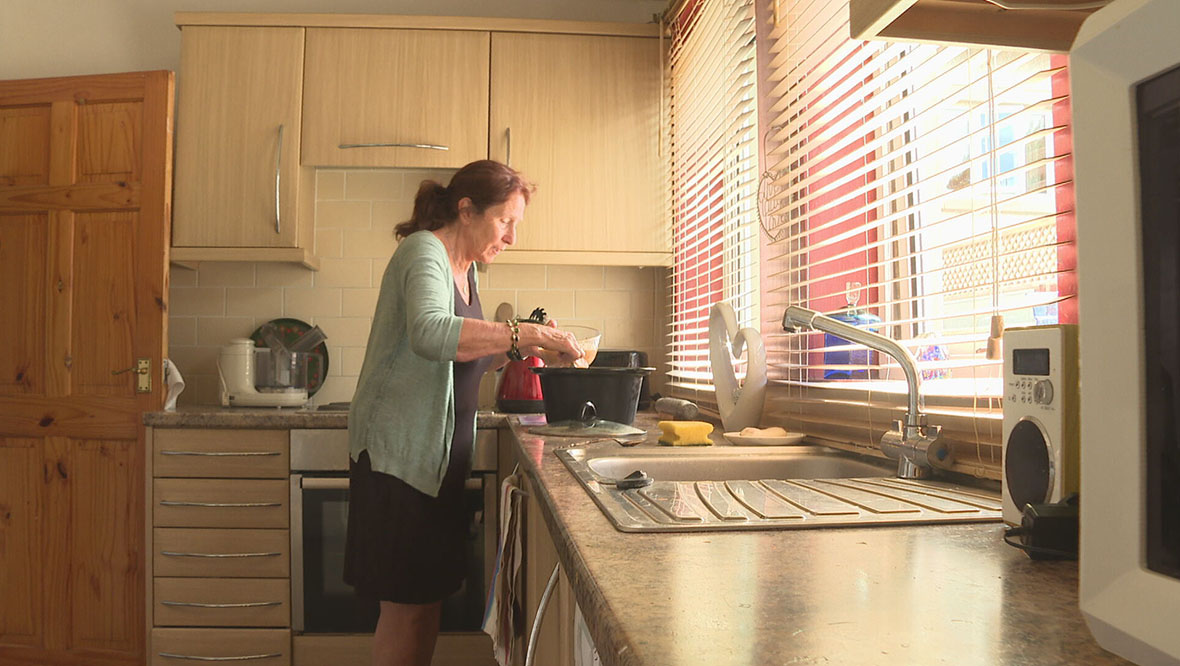 "I'm of the generation who can make soup and make stews," explained the 73-year-old. "All people who are on a low income should have a slow cooker because it doesn't use much energy and it will last two or three days.
"But electricity, that's a different kettle of fish. I have storage heaters. I don't have gas and they cost me £40 or £50 a week in the winter so what's it going to be like this coming winter?
"To keep this house warm, I would be well over £100 a week but I just use the three heaters – the hall, the landing and the living room. I'm on a key meter and I quite like that because you can see what uses most (energy) and what uses most is my storage heaters."
Barbara added: "If you know you've only got x amount of money left for the rest of the week you turn down your heaters, you don't turn your washing machine on."
STV News is now on WhatsApp
Get all the latest news from around the country
Follow STV News
Follow STV News on WhatsApp
Scan the QR code on your mobile device for all the latest news from around the country