George Mitchell is a single parent and full-time carer for his son Luke, who is 14 but has a mental age of just two.
The teenager has Angelman Syndrome, a genetic condition causing learning disabilities so severe that he needs help with every aspect of his life.
While George, 50, loves his son dearly, he could do with a break every now and then – but it's impossible.
"I haven't had any respite for seven years, more than 2500 consecutive nights," he said.
"I've been waiting on a back operation for many years, but I can't get that done because I can't get overnight respite.
"There's nowhere that will take him, and what worries me is if I keel over, who will look after him?"
With a consultation underway to shape the Scottish Government's promised National Care Service, George wants to see a radical approach.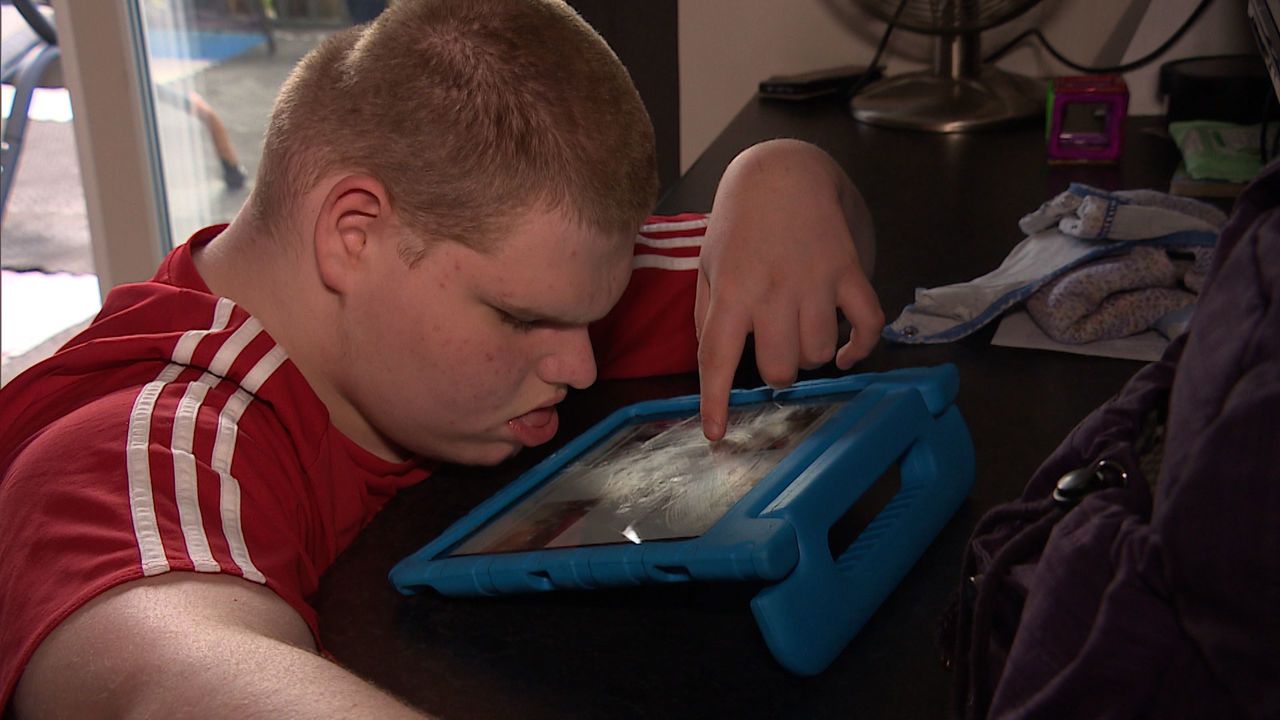 "I'm finding that there are so many things that have failed the people who need it," he said.
"My son is at a special needs school, so I speak to the parents there too and they've encountered similar issues. It's not just ourselves, it's right across the country.
"We've got a chance now to change it."
George, from Inverurie, Aberdeenshire, said carers' lives had been made more "challenging" by the pandemic, and that Luke's health had also deteriorated.
"His legs have definitely suffered," he said. "With no occupational therapists and no school, the knock-on effect was that he wasn't able to get his standing frame, he wasn't getting his pacer or his swimming."
'Families feel abandoned'
Charities which support families with children who have complex needs say many feel "abandoned" under the current care system.
Brenda Garrard, from PAMIS (Promoting A More Inclusive Society), said: "The pandemic has highlighted the groups who are very, very vulnerable and no support has been made available for them.
"Local authorities, the Scottish Government and any organisation involved in supporting people with learning disabilities really need to look at what worked, what didn't and what needs to change."
Research is ongoing to track the experiences of people with learning disabilities and their families during Covid to help shape future policy.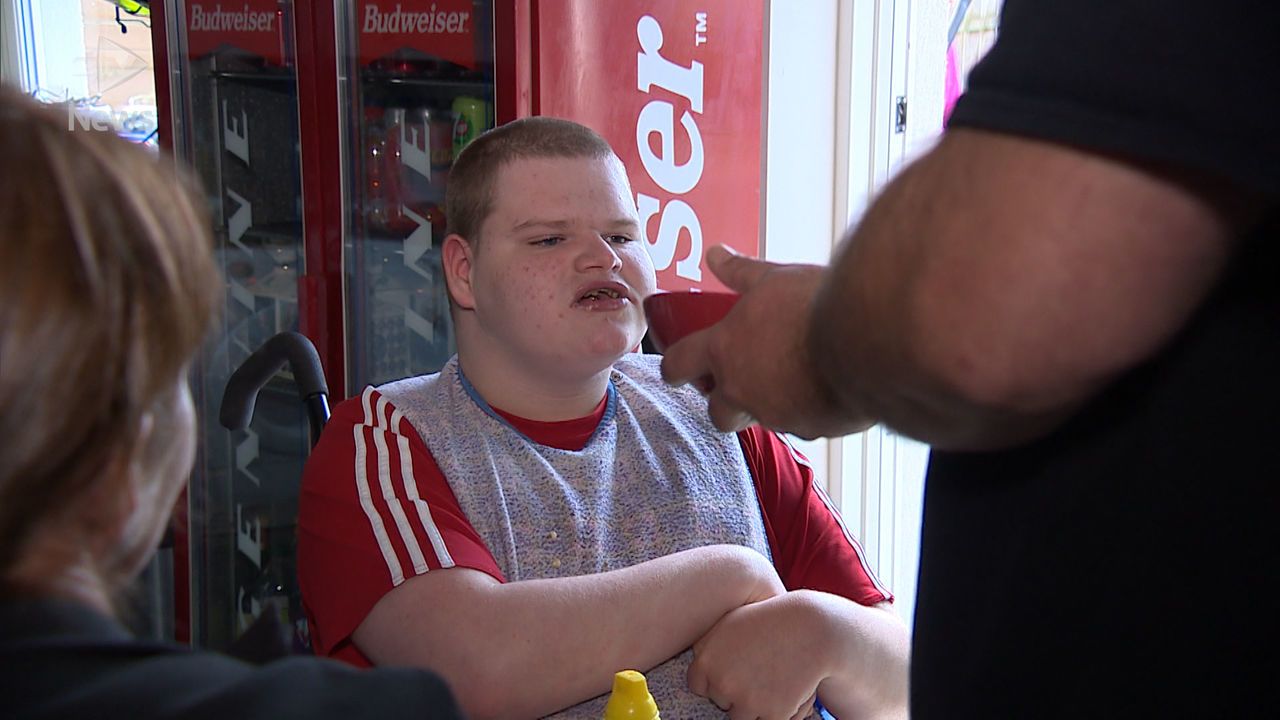 Professor Andrew Johada, from Glasgow University, said: "We've looked at a range of different things over the first and second lockdowns and will continue to see how people deal with the pandemic now that restrictions are easing.
"So far, we can see there's a slightly deteriorating situation with people's wellbeing and that needs our attention and thought."
What is the government doing?
The Scottish Government said it was keen to build a "better system" off the back of the consultation and that various funds were being made available to carers.
A spokesperson said: "The Scottish Government remains committed to improving the lives of people with a learning/intellectual disability through our Towards Transformation Plan.
"We understand that many carers have faced added pressure during the pandemic and it has been an incredibly difficult time."
They added: "We launched a consultation on the National Care Service proposals which runs until October 18. We are keen to seek views and build a better system along with those who rely on social care and those who deliver it."
What is Angelman Syndrome?
A genetic condition, it affects the nervous system, causing severe physical and learning disabilities.
While those with the condition will have a near-normal life expectancy, they will always require significant support.
A child with Angelman Syndrome will begin to show signs of delayed development in the second half of their first year, such as being unable to sit by themselves or making babbling noises.
Other symptoms can be found on the NHS website, here.
STV News is now on WhatsApp
Get all the latest news from around the country
Follow STV News
Follow STV News on WhatsApp
Scan the QR code on your mobile device for all the latest news from around the country