Humza Yousaf has pledged to ensure the restoration of a consultant-led maternity unit at Dr Gray's Hospital in Moray.
The health secretary announced investment of £10m for Dr Gray's and Raigmore hospitals as he stated his intention to progress with model six at Dr Gray's.
Making a statement on maternity services in Moray, Yousaf told MSPs that he expects work on model six to start "immediately".
Scottish Conservative leader Douglas Ross also shared his personal experience of having to make the two-hour journey from Aberdeen after the birth of his son, who he said had suffered breathing issues.
Yousaf stated his hope that a majority of Moray births will take place at Dr Gray's.
"I have concluded that we will progress with model six – a full, consultant-led maternity unit at Dr Gray's, with model four as part of the development towards that final destination," said the health secretary.
"I hope this will see 80% to 90% of Moray births taking place at Dr Gray's on the realisation of a consultant-led model, similar to the numbers that were taking place prior to the changes made in 2018."
Yousaf continued: "Delivery of a consultant-led service will not be easy and it will require significant investment both in infrastructure, but also in workforce.
"It will involve us collectively having to find solutions to really complex, systemic problems that have challenged the Grampian region for many years such as recruitment and retention.
"The priority for women of Moray is that they have access as soon as possible to the widest range of maternity services that can safely and realistically be delivered as close to home as possible.
"Let me be clear, I expect work on model six to begin immediately. The First step in that journey is working through the detailed timeline of what is required by when.
"That will be done with independent oversight and clinical input. As I have said, model four will be a critical component on the journey towards realising model six, a consultant-led maternity unit."
Yousaf announced investment for the redevelopment of the maternity unit at Raigmore.
He told MSPs: "As a starting point, I will make £5m available to invest in Dr Gray's to support moving forward with the changes in Moray.
"In addition, it's clear that clinicians in Raigmore have concerns about the current facilities within which they're operating.
"With this in mind, we've made an initial provision for a further £5m for redevelopment of Raigmore within our capital plan.
"This will allow plans to be brought forward to redevelop the maternity unit in Raigmore, to provide an improved environment for the women of the Highlands, and in the interim for the women of Moray who choose to have their baby there."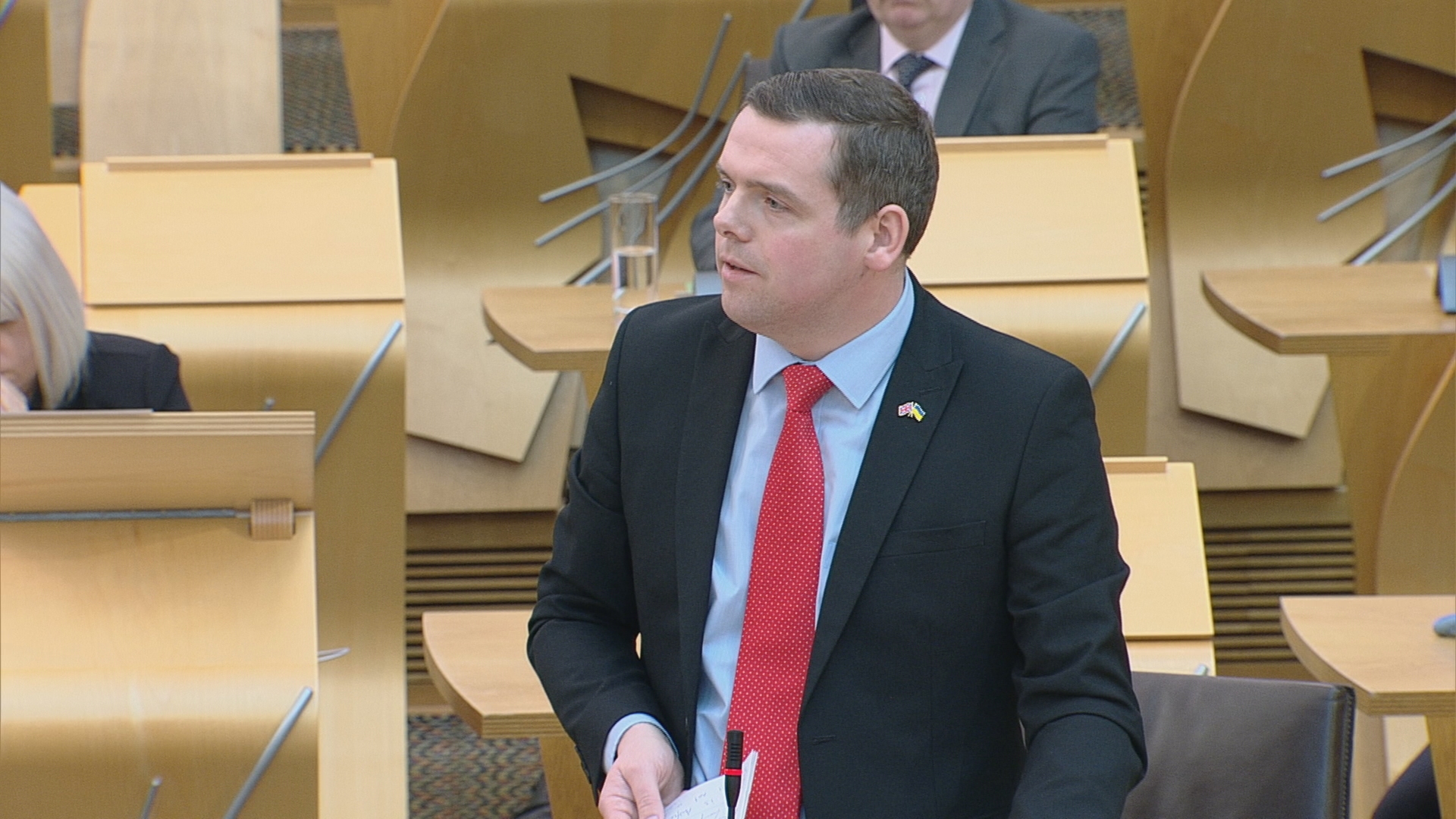 Douglas Ross, who is also the MP for Moray, told MSPs of his son James, who had to undergo a two-hour car journey back home after being born in Aberdeen.
He said: "I've spoken in the chamber before about how Krsytle had to go through to Aberdeen to give birth and that was traumatic, that is something I don't want any other mum or family to go through.
"But then we had to come back again and our son was born at 1:45am and we were released from Aberdeen at 9am.
"So less than eight hours old, we are taking an infant child back to Moray, he had to sit in the car for two hours.
"Now, I've not spoken about this, but shortly after he was born, James spent almost a week under the excellent care at the Royal Sick kids' hospital in Aberdeen because he had breathing issues and chest problems.
"And ever since then, I've had to wonder, is it because of that journey he was forced to make as such an infant child, did that have a contribution to his problems a few weeks later?
"And every time I saw him in hospital being fed with a tube down his nose and getting oxygen pumped into him, so helpless, I had to wonder could that have been avoided if he was able to be born in Elgin and just be 10 or 15 minutes away from home?"
Yousaf indicated that he would not want to have to make such a journey with a new-born child.
He said: "First of all, let me say that I hope his son James fully recovers and also let me say that obviously I do not have the clinical knowledge of course to say whether or not the journey back contributed to his breathing difficulties.
"But what I will say is that regardless of that, what I can say is that that journey back, hours when a child is hours old, is not something I would want for my child and I suspect not something somebody would want for their new-born either."
He added: "We do want to minimise that absolutely."
STV News is now on WhatsApp
Get all the latest news from around the country
Follow STV News
Follow STV News on WhatsApp
Scan the QR code on your mobile device for all the latest news from around the country