With their weekly food shop costing four times the average and energy bills mounting to more than their mortgage, one of Scotland's largest families is braced for the rising cost of living.
Emma and Roy Hann, from Dundee, have 13 children. Some are grown up and have flown the nest, but with eight still at home, they are fully feeling the squeeze.
The family forks out £250 every week on food, sometimes more, and then there are surging power bills, petrol and clothes to consider.
"You see it mostly in the supermarket, where things are more expensive, but the packaging is also smaller, so you're not getting as much for your money," said Roy, an out-of-hours NHS nurse.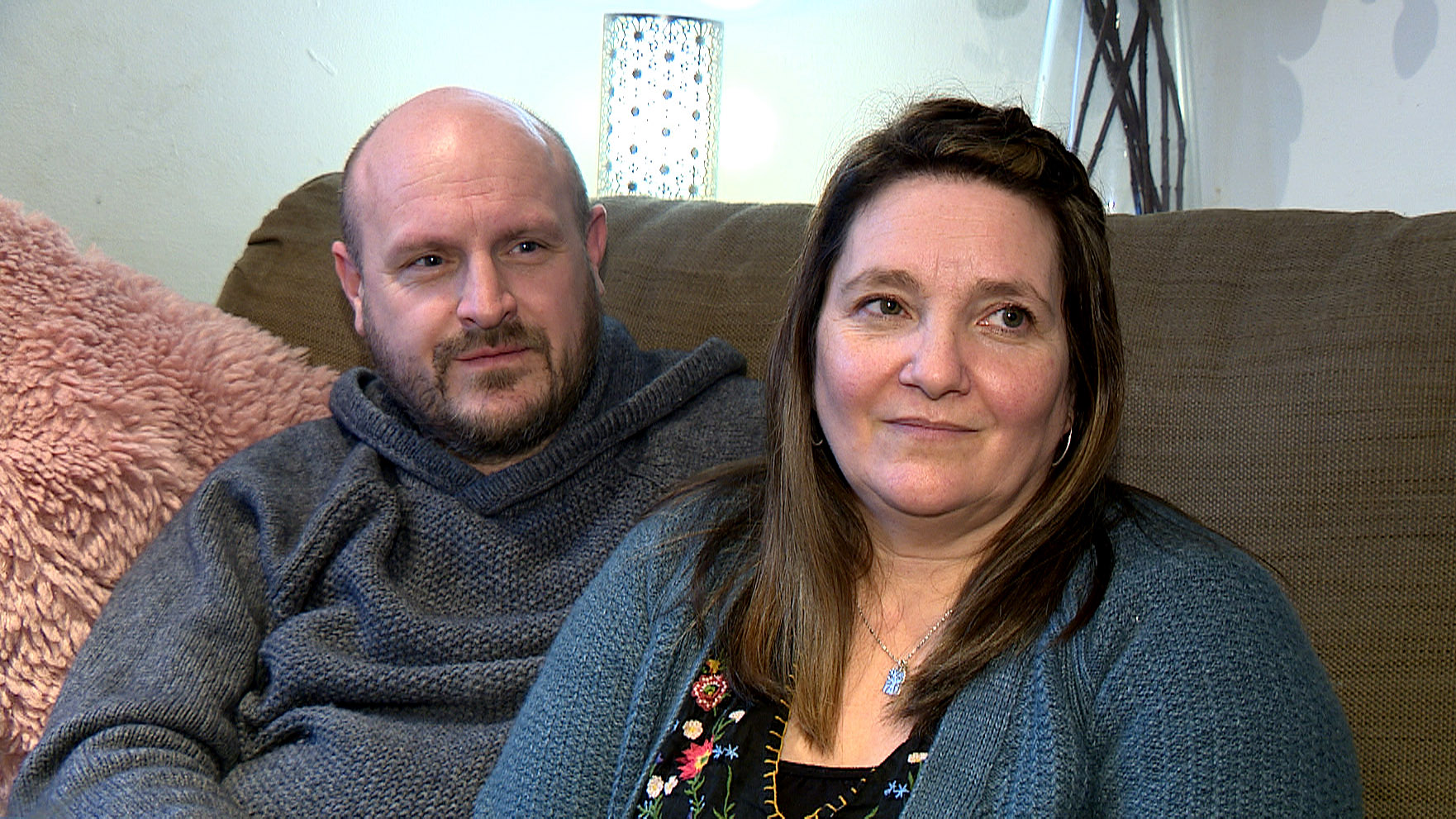 In the last year, the Hanns' monthly energy bills have risen by more than £100 a month to £280 – and the latest offer from their supplier would see that rocket to £520.
"The gas and electricity rise in April – made worse by the Ukrainian conflict – is really worrying," Roy said.
"I went online to look up deals and the company I'm with wanted double what I'm paying now. It's only meant to go up 50%, but that's the only deal they're offering."
The spending-savvy couple know how to scrimp and save. When their older children were younger, a sack of potatoes and a tray of eggs often fed the family.
They don't go on expensive holidays, their younger children are kitted out in hand-me down clothes, and they are conscious of turning off lights and appliances.
'Put a jumper on'
Running a small business means extra financial worries for mum Emma, the co-owner of a coffee shop.
"Staff wages are going up and yet we've been in the pandemic and not been open that much," she said.
"The wages go up and you're going to have to increase the prices [for customers] so it's just the same knock-on effect."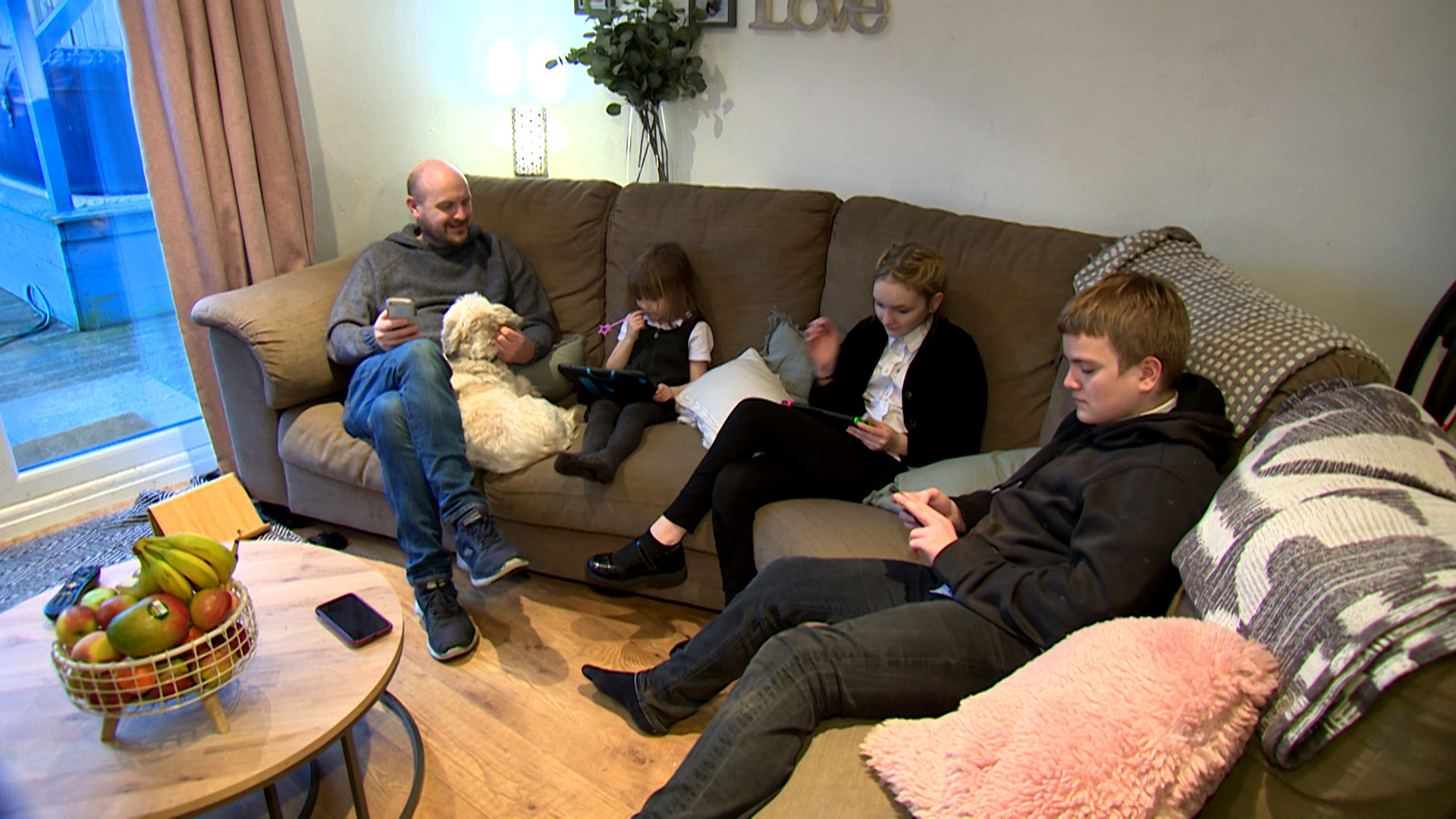 The Hanns' huge washing pile places another big strain on the budget, with three loads to do every day.
"It's rare you're able to get them out on the line and, if you're doing two or three loads a day, you're not going to get them dried in the house, so running a drier is difficult," said Emma.
"We're down to eight [children] at home, but the costs are as expensive as ever. The food and power bills haven't gone down. You keep thinking they're gradually going to leave and the costs will be less, but they don't seem to be.
"Our power costs are higher than the mortgage. It's quite worrying. Every time the kids say 'it's cold, put the heating on', I reply 'put a jumper on'. You are getting more nervous about using power."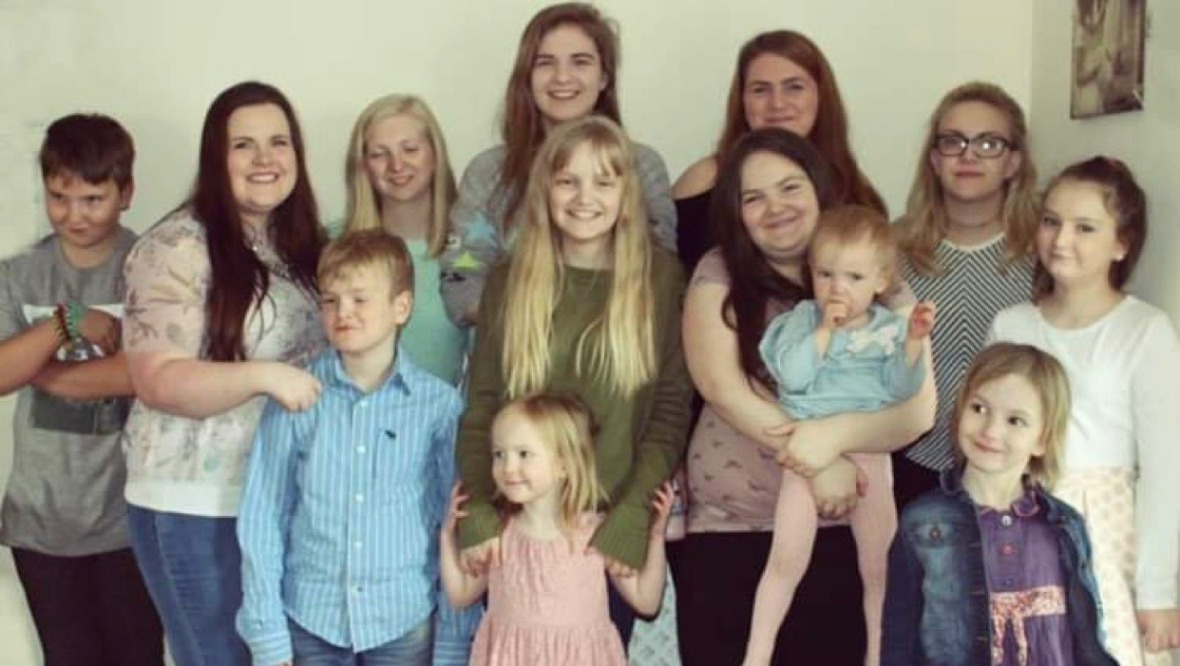 With the eight children still at home all at either school, college or university, there is constant demand on the household broadband.
"They can't do without the Wifi," said Roy. "Not just to entertain themselves but most of their homework is done online."
Despite the pressures on their bank balance, the Hanns' home is a happy one, full of fun and laughter.
"Some people will say 'that's your choice, you had all this family'," said Roy. "But they're all being productive in society, so how are they a burden?"
"Just a financial one to us," joked Emma.