Three months after a series of severe winter storms hit the north-east, the clean-up goes on and the effects are clear to see.
Aerial surveys carried out by engineers in helicopters allow a great vantage point – especially over areas they struggle to access on foot.
While they need to assess the damage on a wider scale, they also have to worry about the small details – such as the condition of connectors on the top of wooden poles.
"Flights give us a picture of where our infrastructure is in relation to vegetation and to the land, so we can really build a picture of the condition of our network," said Ryan Milne from Scottish and Southern Electricity Networks (SSEN).
Between November 2021 and February this year, storms Arwen, Malik and Corrie stretched Scotland's power network to breaking point.
Just over 250,000 households and businesses were affected as, one storm after another, atrocious weather lashed the country.
The north-east of Scotland suffered two years' worth of overhead line failures in just 12 hours. 1200 workers were sent out to restore the power.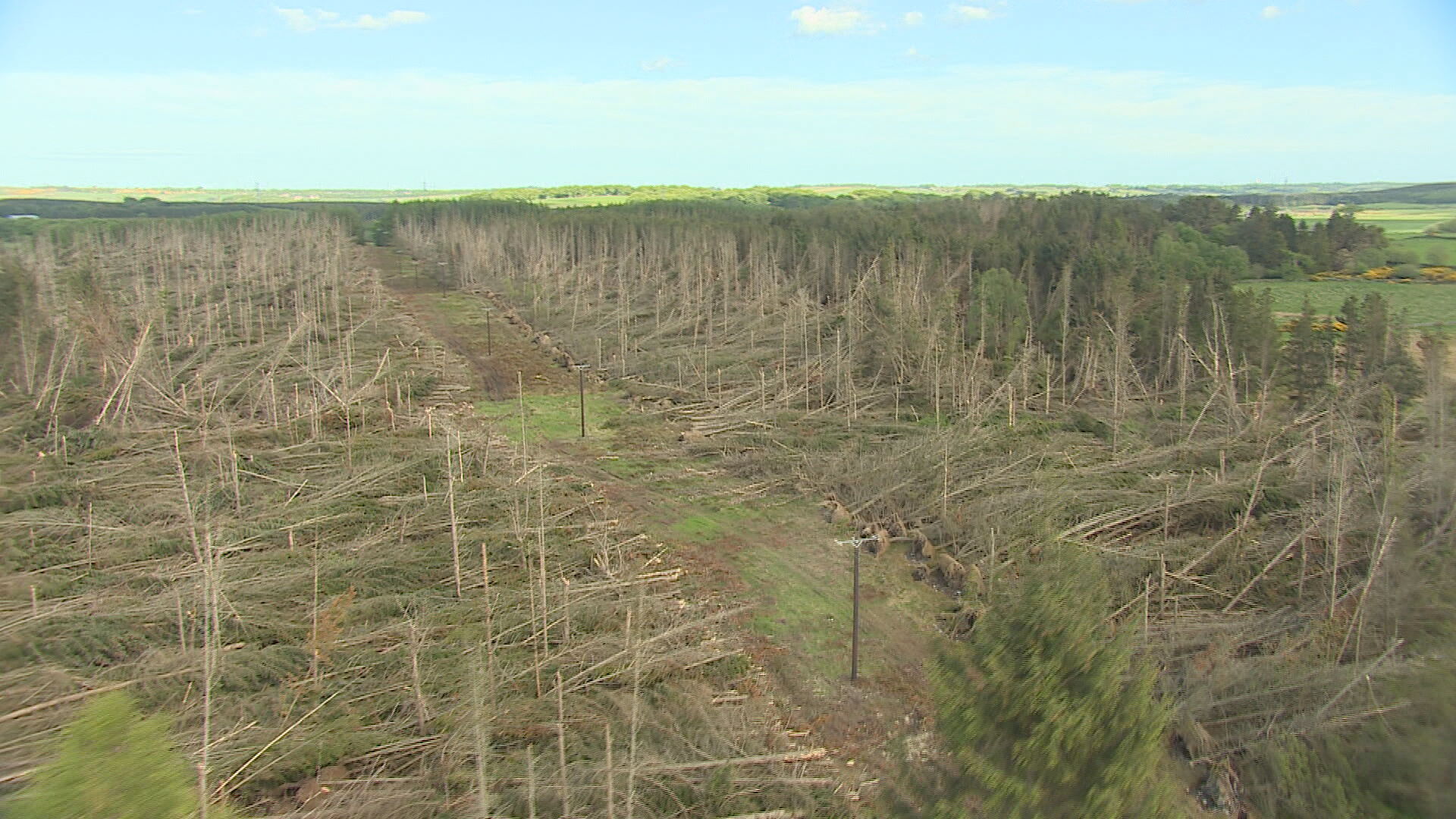 SSEN says it is spending £12.5m on "infrastructure resilience" this year and more millions on "vegetation management" – which means things like felling trees that pose a hazard to the network.
At the centre of the power cuts, some households in the north-east went without electricity for a week.
In Kemnay, local butcher Shelley Robertson told me of the challenge she faced trying to keep cool produce that cost hundreds of pounds.
"What a worrying time," she recalled. "We weren't sure when the power was going to be put back on.
"After the first storm, we all wondered 'Will this happen again? Will it not?'. And then we tried to work out what we would do going forward.
"It was such a concern as a business owner that we've bought a generator."
When the storms hit, the community opened the local hall to provide hot water and power for residents and plan to extend the provision if needed this winter.
Fran Patrick, from Kemnay Community Council, said: "We do have a resilience plan but we're doing more to strengthen it.
"We divided the village up into zones which will each have a contact and that person will go and make sure they're checking in with people."
Nobody knows what the weather has in store next winter, but everyone hopes lessons from the last will be learnt.