Staff at Aberdeen Royal Infirmary are preparing for a rise in referrals this winter as they treat the sickest Covid patients.
The largest hospital within NHS Grampian runs Scotland's ECMO service, a specialist life support for those experiencing the most severe respiratory failure.
Patients are transferred from across the country to be placed on the machine to help their organs recover.
Dr Lee Allen, a critical care consultant at the hospital, expects the service to become more busy in the weeks and months ahead.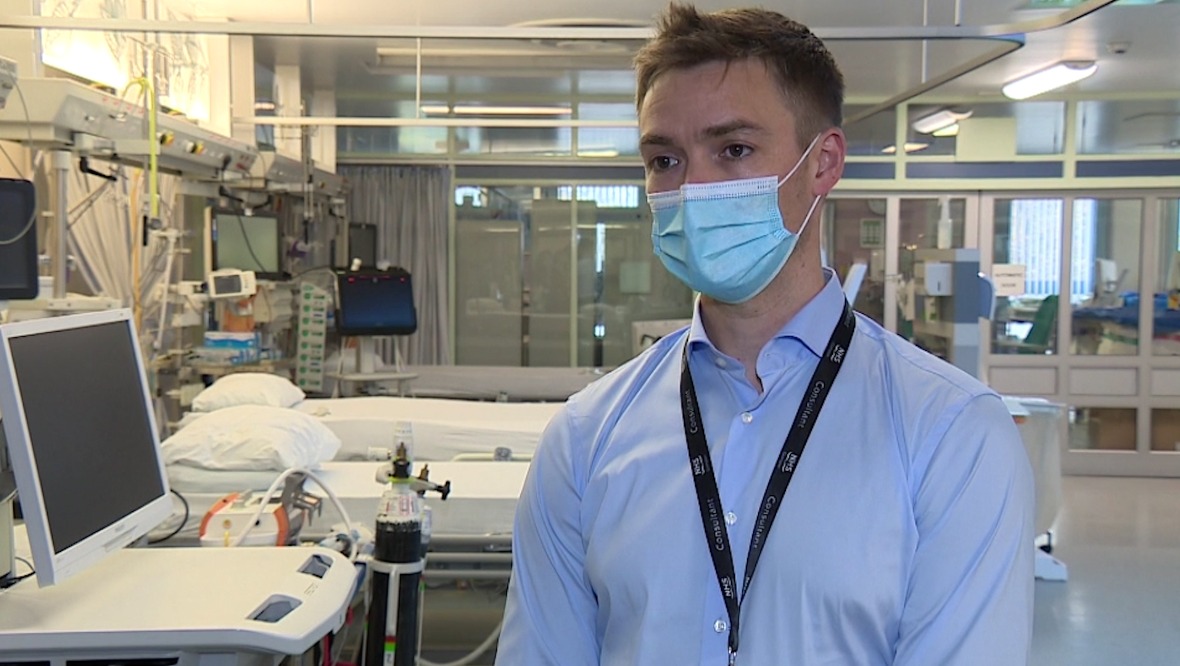 He said: "We have always had a steady ECMO referral from across the country, we've seen that increase over the last few weeks and as we run into winter, we're seeing the phone calls for that service increasing in number.
"So I would anticipate in the coming weeks and months we will become more busy, from the ECMO perspective."
He added: "I think there's also a risk of thinking that this is a virus that only affects older or more vulnerable patient groups. That's not the case.
"It does affect young people and that's certainly reflected in some of the cases we've seen here in intensive care."
Doctors across the UK have been warned the second wave of the virus will be "gruelling professionally and personally", with pressure prolonged throughout the winter.
The chief medical officers were among those who wrote to doctors urging them to be flexible, as they may be needed to work in clinical areas outside their usual practice.
Dr Allen told STV News of the impact the pandemic has had on medical professionals mentally.
He said: "It's very difficult mentally to continue to do this, particularly when there's no clear end point.
"The announcement with regards the vaccine in the last couple of days has probably made a little bit of a difference, in that there's a glimmer of hope on the horizon. In that perhaps into next year we might see restrictions lifting and a more normal return to work.
"The numbers that we've seen so far have been stable and we are hoping we can keep it that way through the winter time but we are prepared for the worst."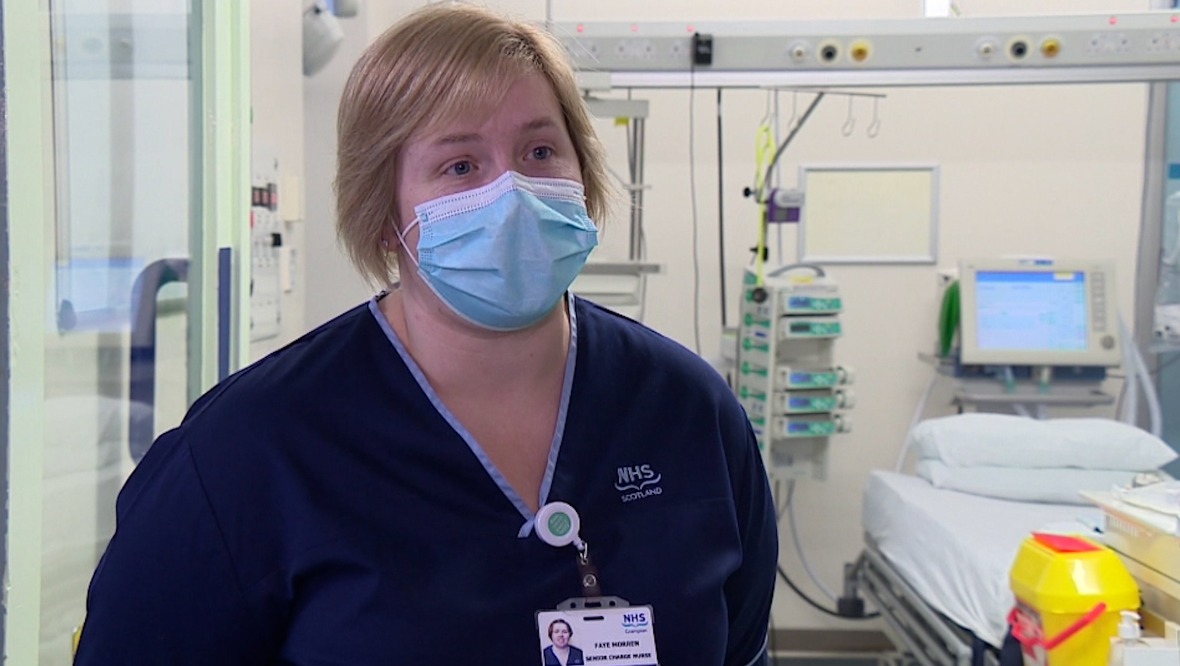 Faye Morren, senior charge nurse in the intensive care unit, said: "Tired, is how I'd describe it. The adrenaline in the first wave kicked in and kept us all going.
"You go home and you don't switch off as a charge nurse. You're always thinking about that next shift. There is no down time. We're all feeling it.
"All the girls and staff in our Covid pod, are in there day after day and it's tough going. There's no sight as to when this will end.
"We don't have the same number of cases as the central belt do but it's still here and it's been tough going.
"Flu season for us is always difficult. How do you differentiate – is this a Covid patient? Is this a flu patient? Until we get swabs and results back we won't know and it'll be really difficult for us."