Heavy rain and multiple crashes has caused disruption to major routes across Scotland on Monday.
With "extreme levels" of rain falling overnight in western parts of the country, speed restrictions have been imposed on train lines and surface water and flood warnings issued to drivers.
A westboundlane of the M8 is blocked after a crash caused a car to flip onto its roof between Junctions 6 and 6A at Newhouse.
A 21-year-old woman has been taken to hospital after a crash closed the A92, between Newport on Tay and the Tay Road Bridge, in both directions at around 00.59am.
It later reopened at around 6.25am.
The Clydeside Expressway in Glasgow has been reduced to one lane just after Partick due to a road traffic incident.
The Met Office said ex-Hurricane Lee will race across the Atlantic from Tuesday evening, bringing downpours and winds up to 60mph to Scotland.
Network Rail said speed restrictions would be in place until midday.
"With extreme levels of rain falling overnight in western Scotland, we've impose speed restrictions on some routes for safety reasons until 12.00 this morning," an update said.
"This mainly affects the West Highland, Stranraer and Dumfries routes – but also around Croy and Cumbernauld."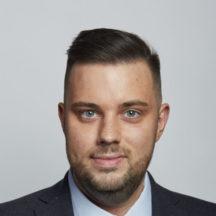 Insight
Philip Petrie
STV weather presenter
Overnight Sunday and into Monday we have seen some significant rainfall with heavy and thundery showers through the early hours. This was all due to a band of heavy rain with isolated thunderstorms that intensified overnight.
The highest rainfall totals recorded over the past 24 hours sit at 33.8mm of rain at Dunstaffnage, and 32.8mm at Tyndrum.
As I said in my forecasts over the weekend, this has led to quite a bit of surface water on the roads causing some disruption for Monday morning rush hour. We've seen quite a bit of disruption and road closures already today.
For the rest of today we will see that main band of rain clearing away to the north east, followed by some slightly drier and brighter conditions but also a steady flow of blustery showers feeding in from the west.
On Tuesday morning our next frontal system will move in from the south west bringing with it further cloud and persistent rain around Ayrshire, Renfrewshire and Argyll and Bute so a wet morning to come for the south and west. It will be a breezy day to come too, as our weather is still being dominated by an area of Low Pressure, with tightly packed isobars around it, and with those tightly packed isobars come strong winds.
Things are staying unsettled and changeable for the rest of the week as Low Pressure stays close to the country – it's safe to say Autumn has definitely arrived and we need to start thinking about packing away our summer wardrobes.