A 90-year-old man is turning to pedal power to raise thousands of pounds in memory of his wife.
Harry Racionzer is cycling a mile for each of his birthdays as friends and family rally round in Dundee City Square.
The retired teacher from Forfar, Angus, decided to take to his exercise bike for Alzheimer Scotland after his wife Etta died last September.
Harry said: "My wife was in a care home before lockdown and I was going back and forward to see her.
"Over the lockdown period, when I could no longer get access to see her, her condition deteriorated and latterly she didn't really recognise any of us."
Harry's daughter Fiona Towell told STV News she had been amazed by the level of support her dad had received.
She said: "It's a charity that's very close to all of our hearts. My dad's always done bits and pieces for charity.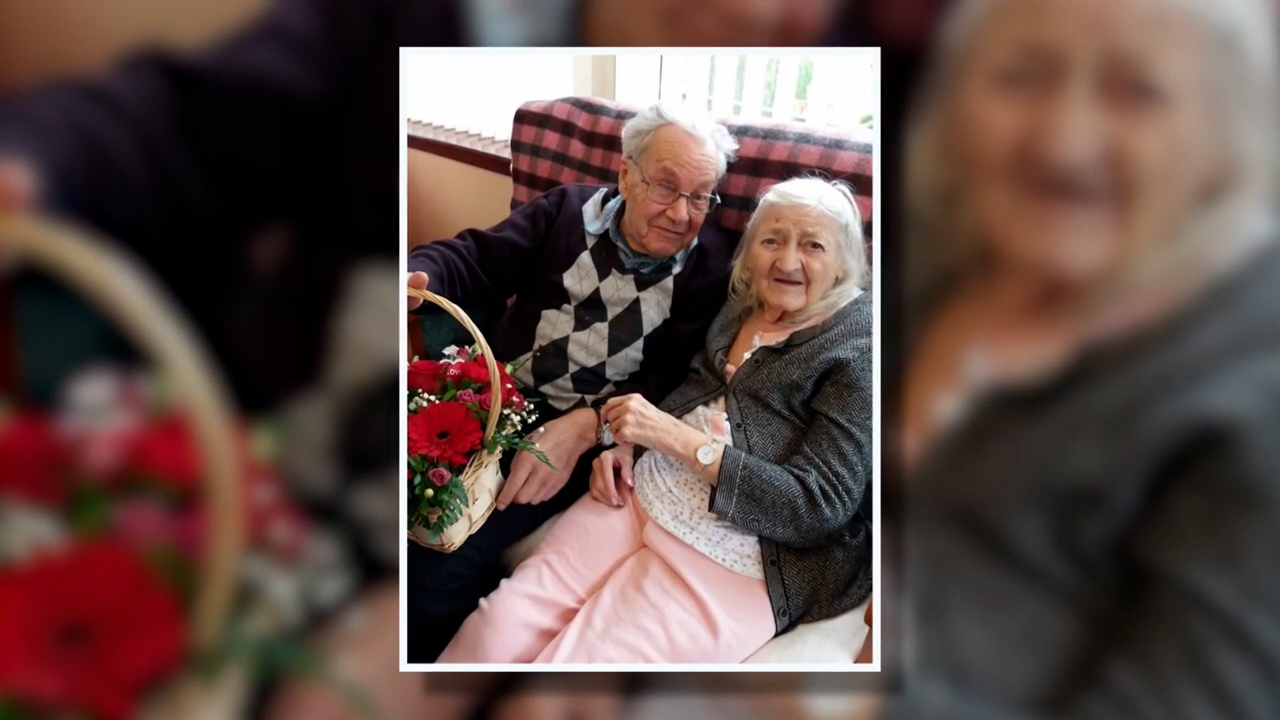 "It was overwhelming to see the number of donations that were flying in – the £2, £5, £10 donations that were hitting my phone. Dad was saying 'That's before I've even started, it's great'."
Fiona's sister Isla Racionzer couldn't hide her pride at her dad's efforts.
She said: "He's incredible, he's very hard to reign in. He wanted to do 90 miles in one day, so we thought 'why not do 90 kilometres?'.
"But he was adamant he was going to do 90 miles, so we've persuaded him to do it across two days. But he's doing really well."
Despite the huge effort, Harry is determined to succeed with his fundraiser. He said: "In many ways, I feel I just owe it to her memory, we had our good times."