It was the week the Granite City saw a mass exodus.
Aberdeen fans embarking on a pilgrimage – by land, sea and air – to Gothenburg for the 1983 European Cup Winners' Cup final, held on this day 40 years ago.
The Dons' opponents were none other than Real Madrid.
They might not have been favourites heading into the match against one of the luminaries of European football but Aberdeen fans vastly outnumbered their Spanish counterparts in Sweden's second-largest city.
Supporters embarked on journeys from north-east Scotland to Scandinavia in the days leading up to the game, with the most memorable expedition featuring 500 fans who sailed across the North Sea on the vessel St Clair.
Those fans received a tumultuous send off from Aberdeen Harbour, with the sound of bagpipes reverberating around the city.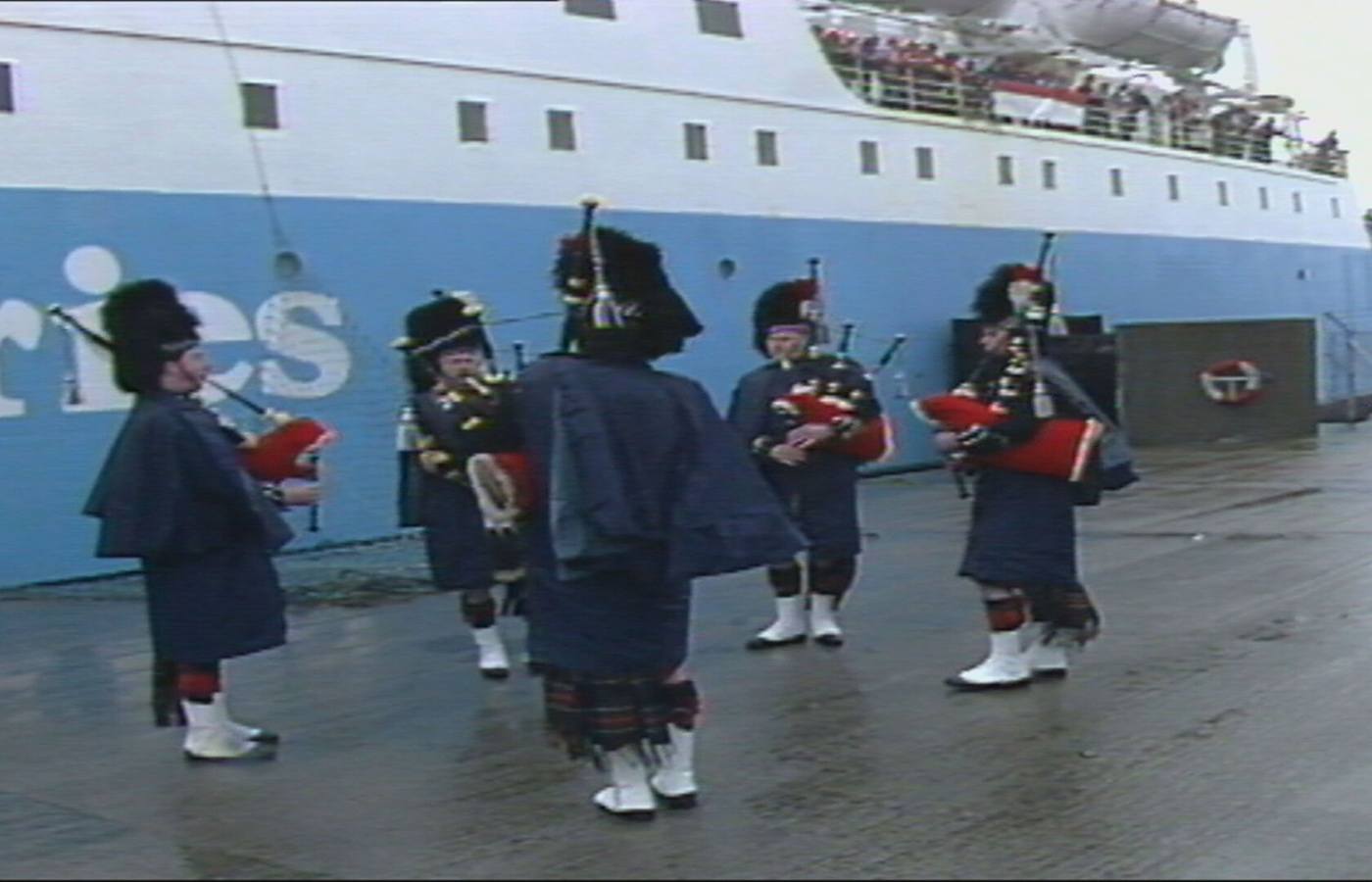 There was a party atmosphere on board and the fans were well catered for as three 20 foot containers packed with beer were stowed below deck for the crossing.
The captain said it was a smooth journey and the passengers had enjoyed a 30-hour non-stop party en route to Sweden.
Meanwhile, the airport in Gothenburg was coping with a flood of flights.
A passenger on board one of the planes was Steve Gerrard – not to be confused with his namesake, the former Rangers manager.
Mr Gerrard, who was just 12-years-old at the time of the match, told STV News: "It started off as a trip organised by the council – 32 kids were paid for out of the Common Good Fund run by Aberdeen City Council. All you had to do was fill out a form that was in the Evening Express.
"The next thing, I think it was about two or three weeks before the final, I remember the headmaster taking me out of class – I was thinking 'what have I done wrong' but obviously it turned out to be good news.
"There was another two kids from my school, which was Linksfield Academy, he took us to his office and told us that we had won.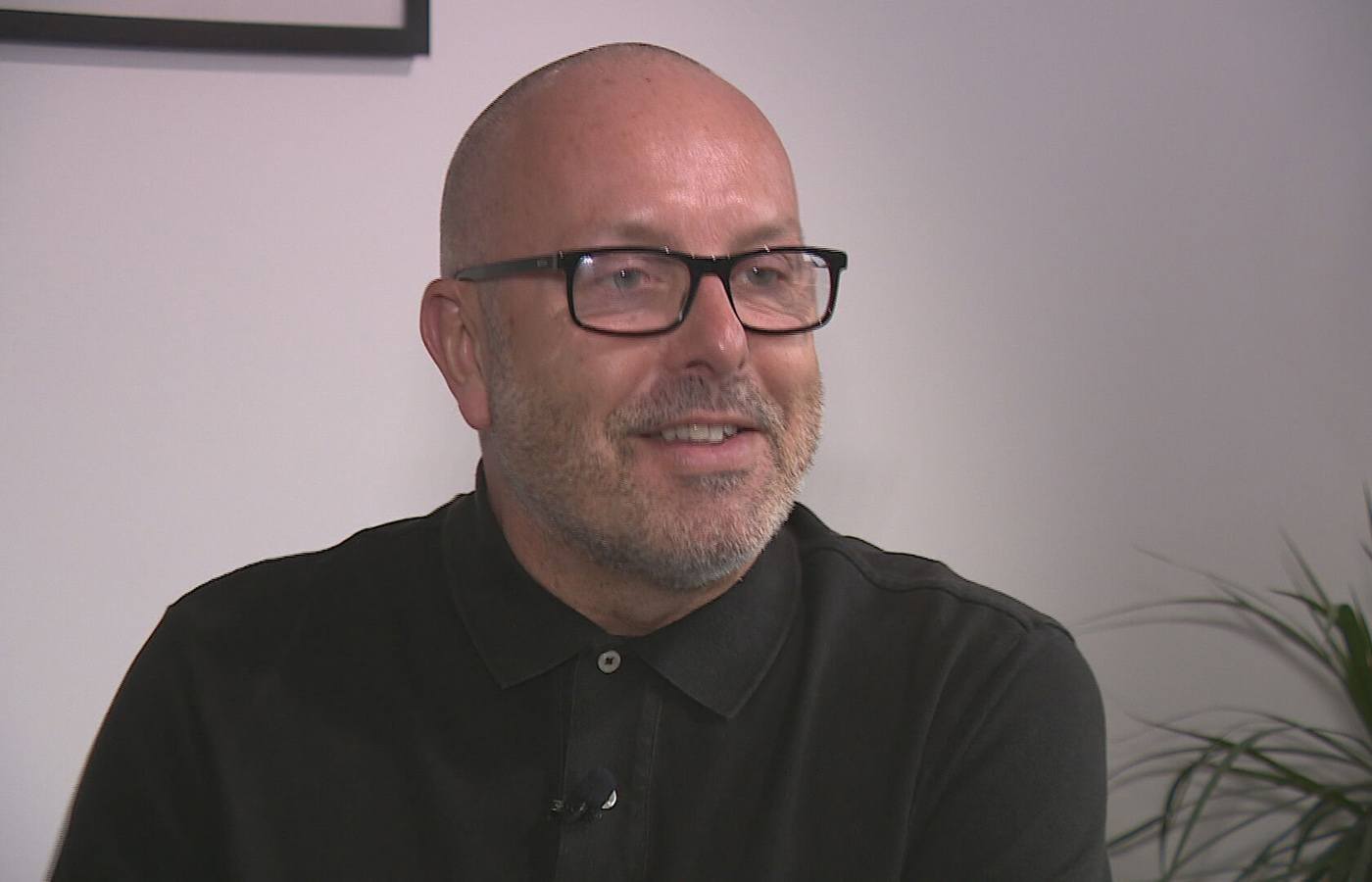 "We left really early on the day of the game, I think it was a 6am flight if I remember correctly, the first time I had been on a plane. We got there, did a tour of the stadium, got to meet the players at the hotel, got to see a bit of Gothenburg, we went to the theme park and the next thing I remember was being at the match.
"It was pouring with rain and I can remember seeing just how many Aberdeen fans there were in comparison to the Real Madrid fans – I think Aberdeen had about 13,000 and they only had one or two thousand."
'It was just a case of letting it hit my head'
After the build-up of all build-ups, the match eventually got under way in terrible weather conditons.
The Dons took an early lead through Eric Black but their joy was to be short-lived.
Alex McLeish was short with a passback, having not followed his own advice of lifting passes off the sodden grass, and Juanito gave the Spaniards the lead from the spot after Jim Leighton conceded a penalty.
The match went into extra-time and then the moment of destiny arrived – a headed winner from John Hewitt that cemented his name in Aberdeen folklore.
"It was just a case of me letting it hit my head and directing it in the goal – I couldn't really miss, Hewitt told STV News.
"I keep saying that to people, I think if I had missed that goal then I would probably have had to leave Aberdeen. But as it turned out to be, it was the winning goal of the evening and to date the most important goal in the club's history.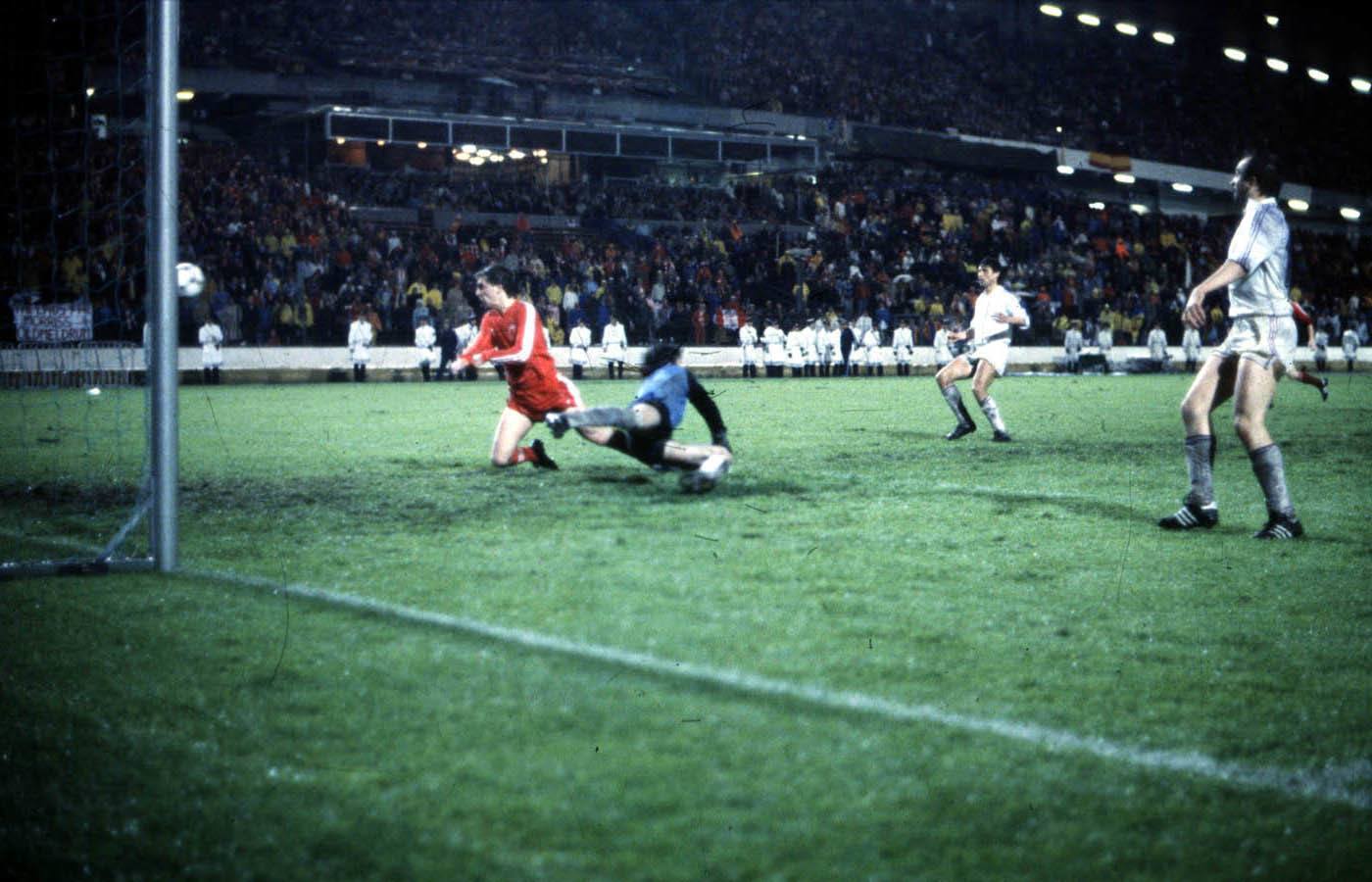 "When you look at the team, a lot of Scottish boys, young boys, and what we achieved back then, a lot of people say 'Aberdeen, provincial club', but we had a real bond, you can't buy it.
"The camaraderie, the togetherness as a group was just something special, even to this day when we're together we have such a great time.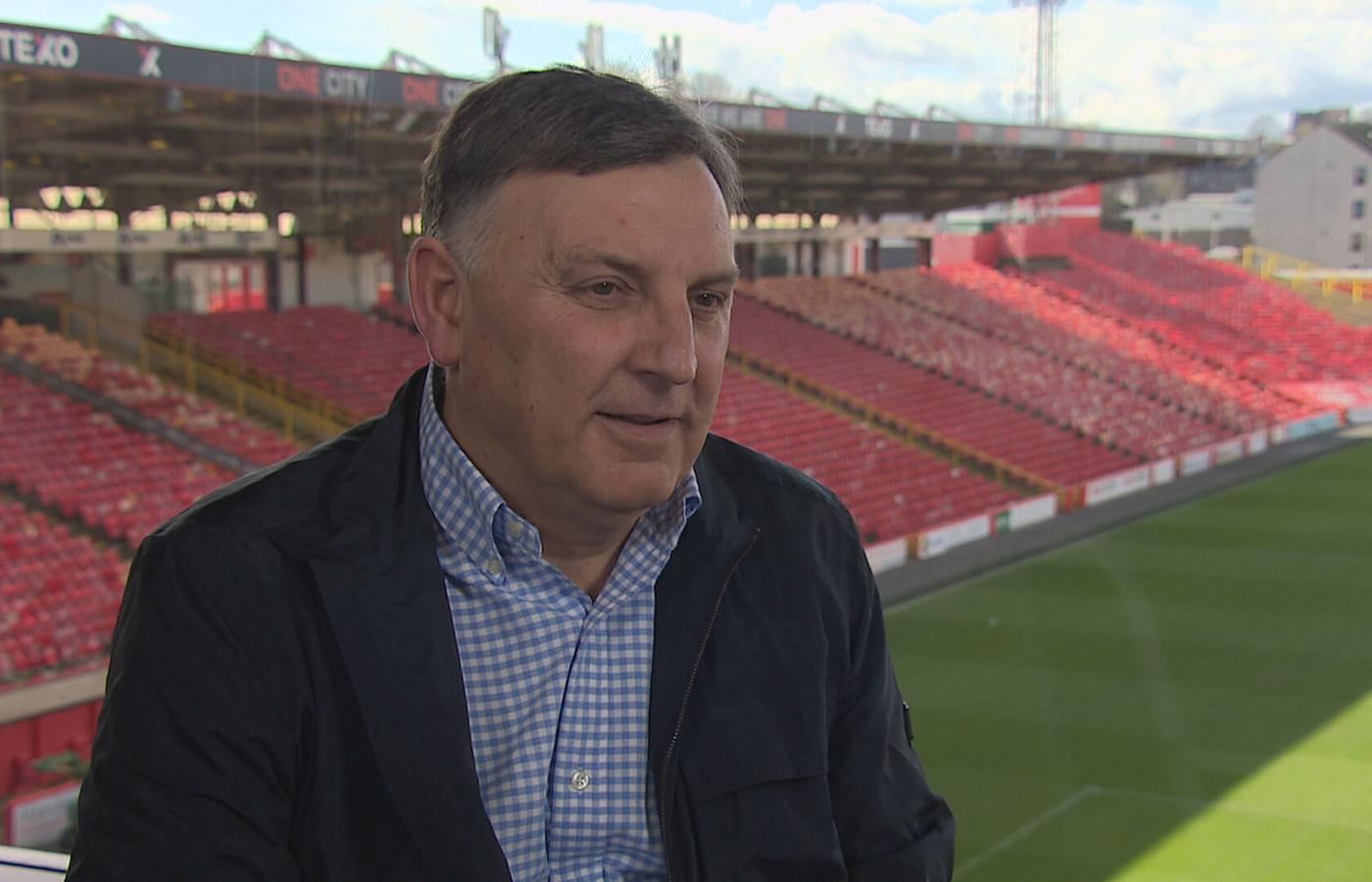 "It was the discipline that Sir Alex installed in the group and the belief to go to Ibrox and Parkhead and win games. Aberdeen sides in the past would have been probably delighted to go down there and get a draw but not with Sir Alex, winning was everything."
'Where did those 40 years go?'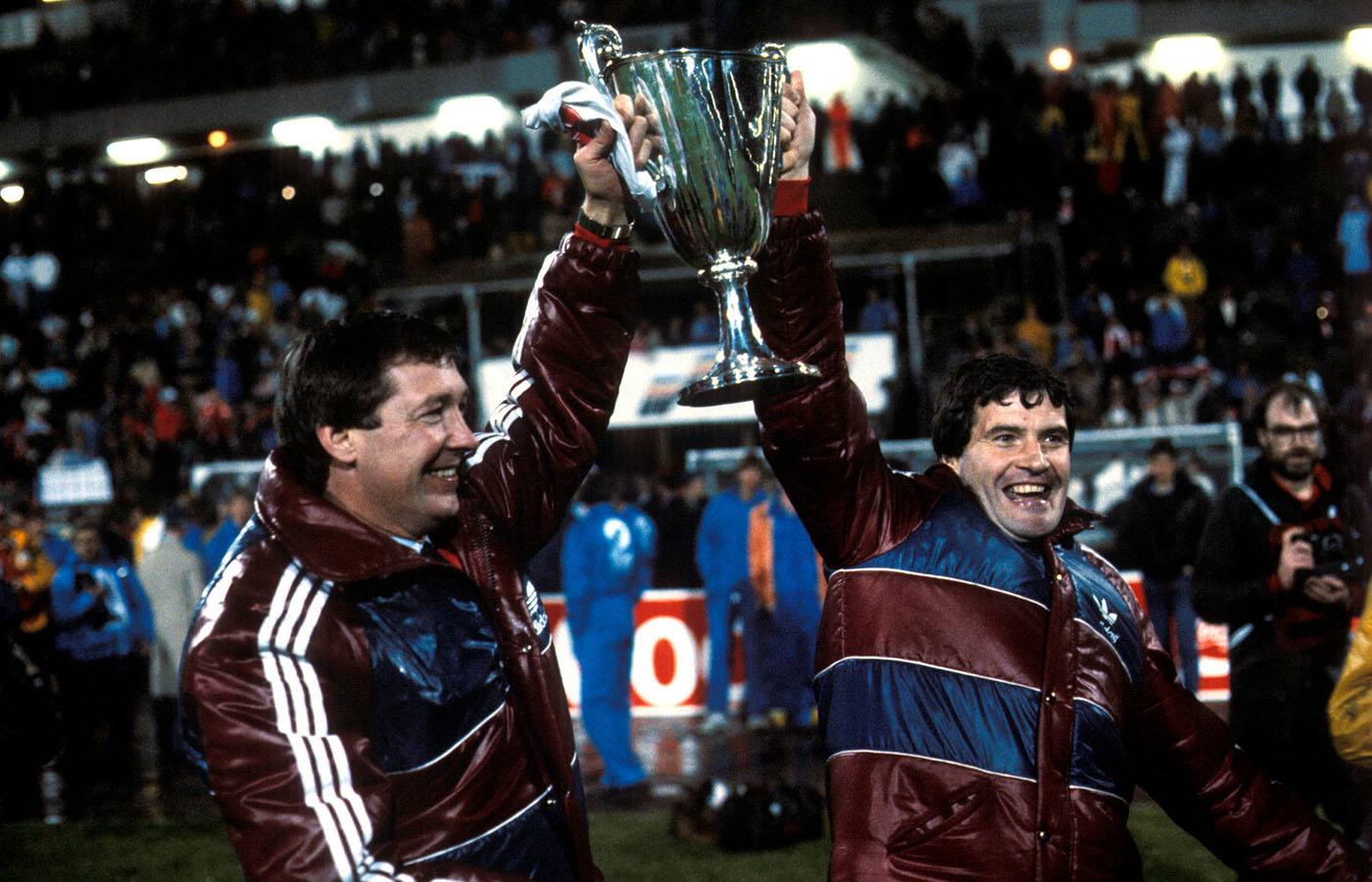 Archie Knox was Sir Alex's assistant in Gothenburg and he recalls a key detail in the build-up to the match.
He told STV News: "I can remember Alex phoning me after being to watch them and his words to me were, 'We've got a great chance in this final, a great chance' and then he added, 'But don't you go telling the players, I don't want them to know, we'll just keep it quiet until the week of the final and then we'll start our build-up from there.'
"It was quite a remarkable situation because you're seeing the players that Real Madrid had and the manager they had, (Alfredo) Di Stefano, and it was just quite incredible.
"You just can't imagine and I certainly can't imagine it being 40 years ago – where did these years go?
"It was a great group to work with, you knew every day that you came into training, there was never any messing.
"They had a discipline about them and that discipline from within the place, with Alex, was carried onto the pitch."
'I had to plead with mum and dad to let me go'
Ally Linklater had just turned 17 at the time of the cup final.
"There was no way I was going to miss it," he told STV News. "I had to plead with mum and dad to let me go.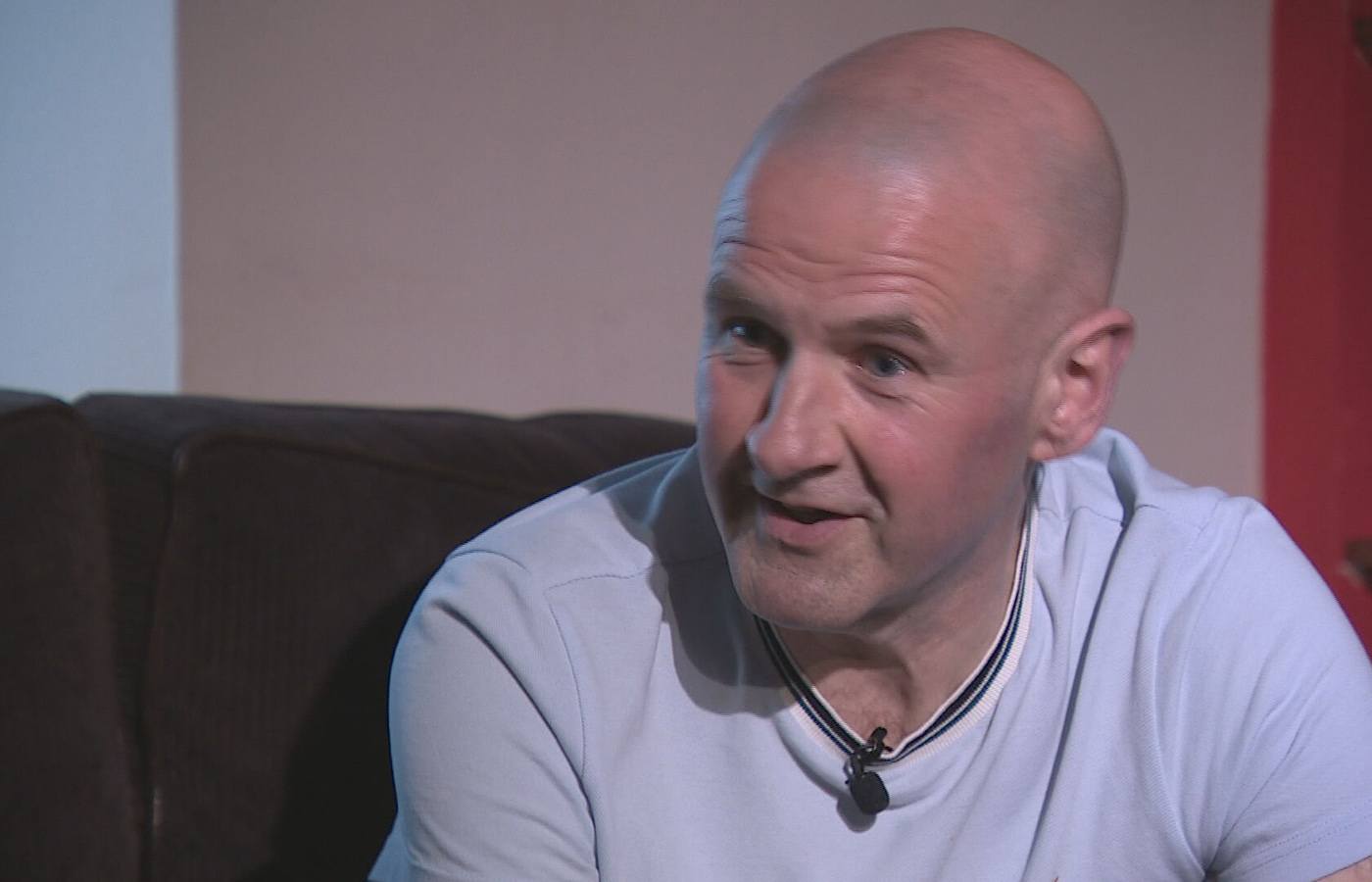 "The build-up to the actual game was just non-stop hysteria, 24/7 local press, TV and radio were just going bonkers."
Ally also gained worldwide fame on his way to the match as he posed for an iconic photo with Dons boss Sir Alex Ferguson.
He said: "It was just as we were queuing up to get on the ferry, there were loads of photographers taking pictures of the fans, and next thing I knew, I'm kneeling down beside Fergie and there's people all around – the photo appeared in a few of the papers."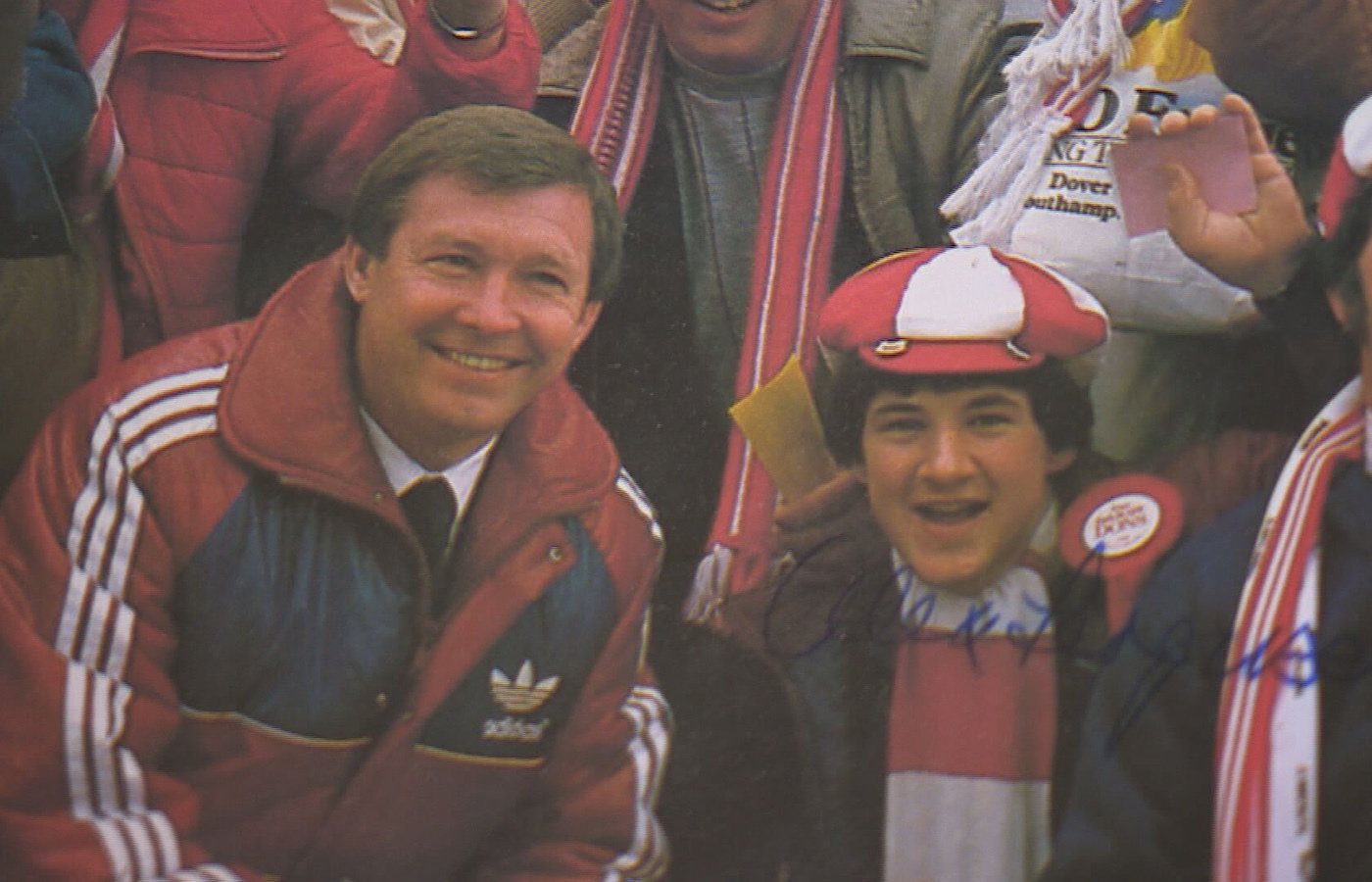 "Forty years, you often wonder, should we still celebrate it? But we should, it's a huge occasion. We beat Real Madrid to win a European trophy, yeah it should always be celebrated."
Champions return home to heroes' welcome
On May 12, the streets that were once deserted were awash with red, with fans of all ages looking to catch a glimpse of the era defining Gothenburg Greats.
The conquering heroes landed, cup in hand, at Aberdeen Airport at 2.40pm. The team received a rousing reception and were given a celebratory cake on arrival from an offshore catering company.
It was then on to the open top bus for the journey from Dyce to Pittodrie. Grampian Fire Brigade lined-up their engines outside their Anderson Drive headquarters as a unique guard of honour for the team as they headed for the city centre.
The city streets were packed with fans of all ages, including some who had travelled back from Gothenburg.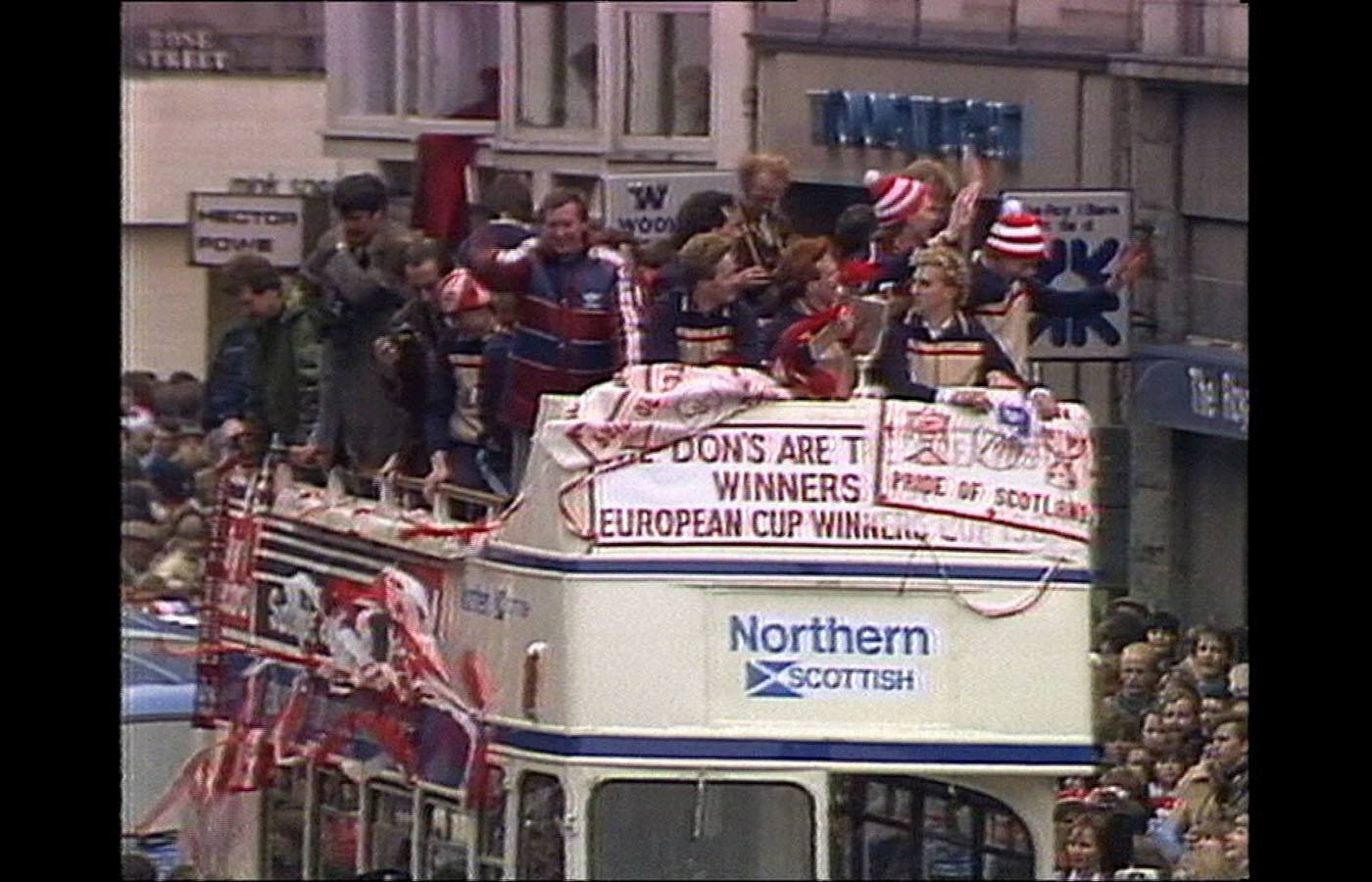 Lord Provost Alex Collie, the Queen Mother and then prime minister Margaret Thatcher all provided messages of congratulations. Celebrations ended at a teeming Pittodrie.
Aberdeen had another triumphant tour through the city centre only ten days later after they beat Rangers 1-0 in the Scottish Cup Final at Hampden Park. The match was on the Saturday, May 21, and the parade in Aberdeen was the next day.
Freedom of the City
Aberdeen's Gothenburg Greats team will join an illustrious roll of honour on Friday when the Freedom of the City of Aberdeen is bestowed upon them.
Past recipients have included international figures such as Mikhail Gorbachev and Nelson and Winnie Mandela, Sir Winston Churchill, and famous faces from sport and entertainment like Denis Law, Sir Alex Ferguson and Scotland the What.
The Freedom of the City is the highest honour that the City of Aberdeen can bestow and has its origins in 12th Century Scotland.
Representatives from Aberdeen Football Club and most of the 1983 Gothenburg team will be at the centre of the ticketed ceremony at Pittodrie Stadium, when more than 2,500 fans will witness the award being made by Aberdeen's Lord Provost Dr David Cameron.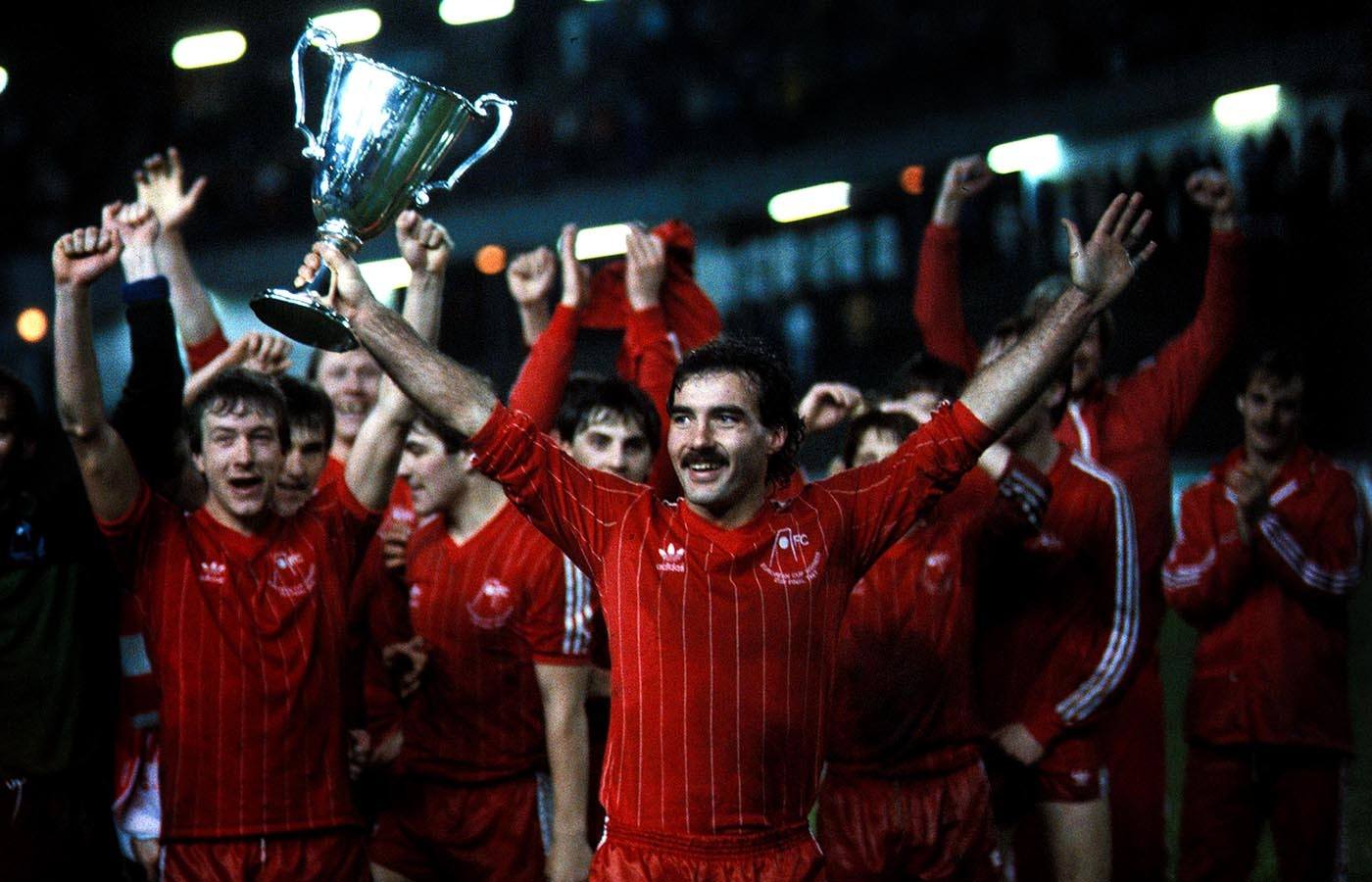 The following day, the Gothenburg Greats will be honoured during Saturday's home Premiership match against Hibernian.
Aberdeen Lord Provost Dr David Cameron said: "It is an honour for me to award the Freedom of Aberdeen to both Aberdeen Football Club and the Gothenburg Greats. In doing so we recognise the achievements and the importance of the football club to our city since they were formed in 1903.
"The Gothenburg Greats team are all local heroes and continue to be regarded as some of the greatest players to pull on the red and white colours of Aberdeen Football Club. It is a fitting tribute that we can confer the Freedom of the City to them during the 40th anniversary celebrations of that famous night in Gothenburg."
It is the first conferral to take place in Aberdeen since Denis Law received the honour in 2017 and it is 24 years since former Aberdeen manager, Sir Alex Ferguson, was honoured in 1999.