Pictures show a giant albino rabbit which made unlikely friends – with a tiny yellow chick.
Bunny Tiger-Lily, aged nine-months-old, measures a huge 2ft when she is stretched out but was snapped cuddling up to the three-day old chick.
The fluffy pair live at Auchingarrich Wildlife Centre, Perthshire, and will prove a huge hit with visitors over Easter.
Keepers said gentle Tiger-Lily is very friendly and didn't mind having the little chick rest on her back.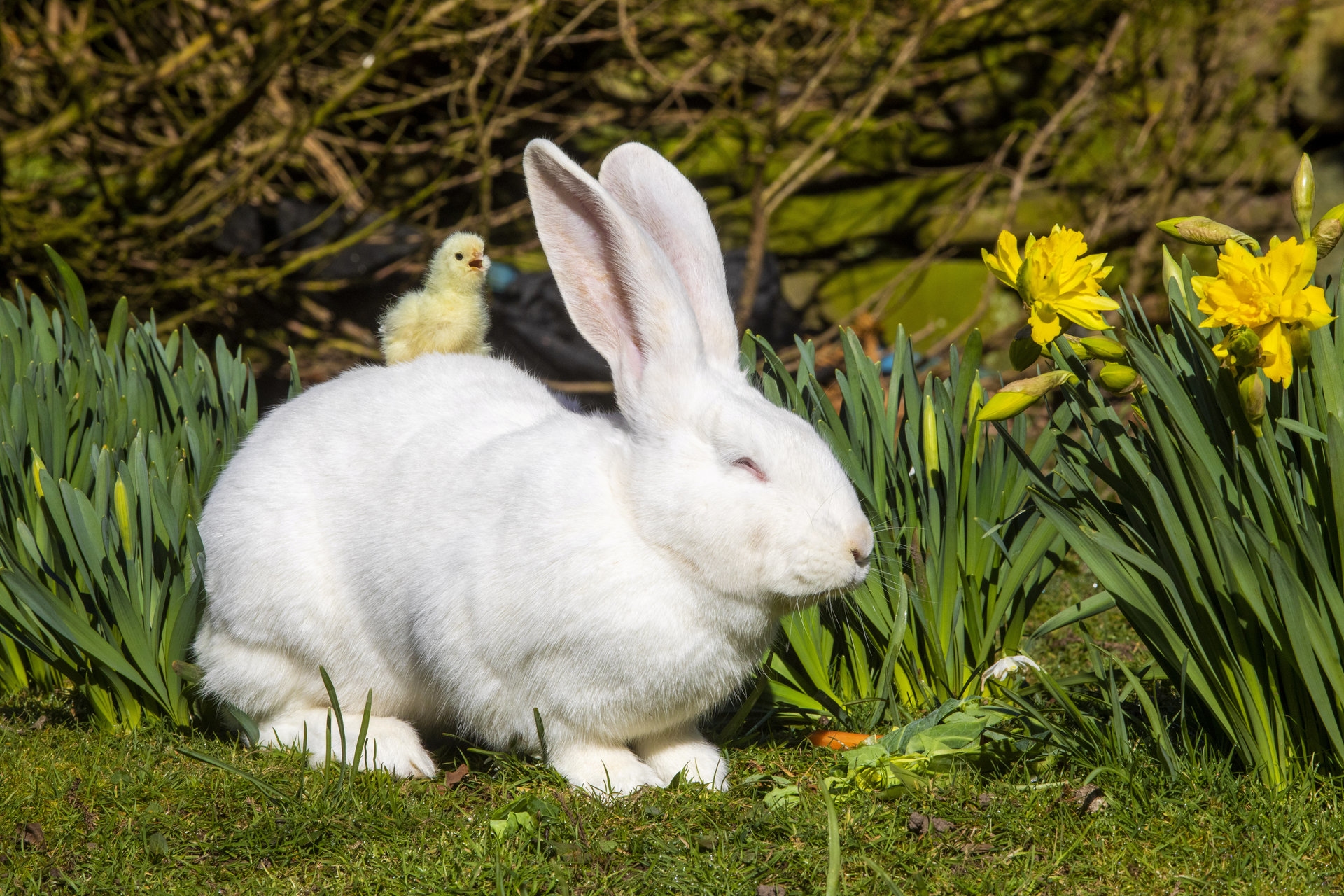 The continental giant rabbit, who was bought from a breeder when she was four-months old, is still growing – and eats so much food keepers have to feed her from a dog bowl.
Giant rabbits are famous for their role in TV show the Teletubbies but are normally brown.
Animal keeper Sam Stevens, 27, said spoilt Tiger-Lily is wheeled outside on a trolley everyday so she can play outside, because she doesn't like to be picked up.
Sam said: "Tiger-Lily is very good natured, gentle, and really friendly, so she liked being with the chick.
"The chick hatched at the centre and is just a few days old.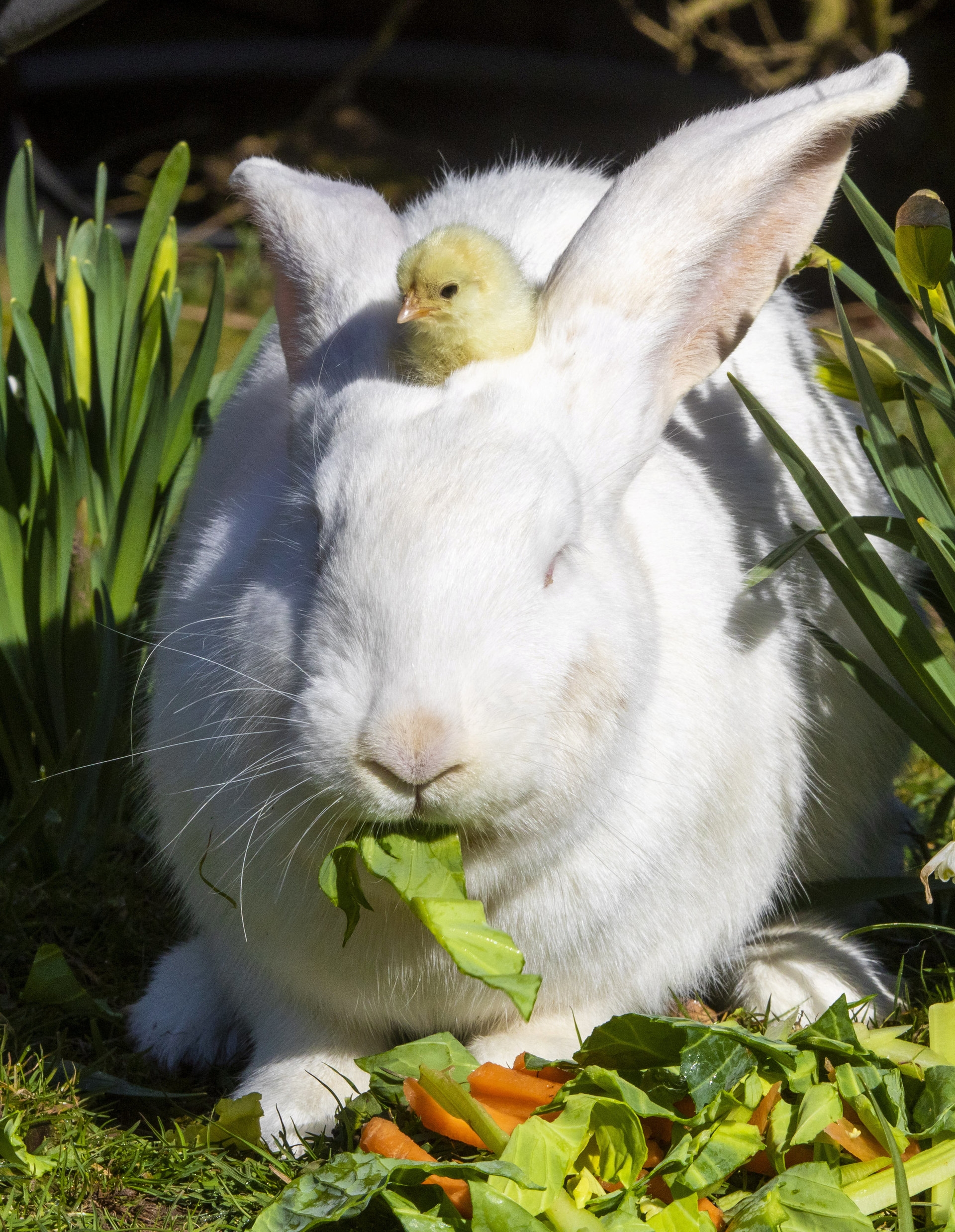 "We used to have another giant rabbit who we sadly lost during lockdown, but she was the highlight of the park so we knew Tiger-Lily would be a hit.
"We got her form a breeder when she was four-months-old.
"Tiger-Lily still has some growing to do, we are not sure how big she will get but it will certainly be bigger.
"She is eating a lot at the moment because she is still growing, we have to feed her out of a dog bowl.
"Giant rabbits were used in the Teletubbies to make them look smaller, that's what they are famous for.
"But they were the usual brown ones and Tiger-Lily is albino.
"Giant rabbits don't like being picked up, so we put her in a carrier and on to a little trolly, called the rabbit train, to take her outside each day.
"She is completely spoilt and very curious – she loves to explore and is always interested in everything that's going on.
"She will be popular with visitors over Easter, she loves to see them."