A gardener would have been crushed by a camper van that landed on top of his greenhouse had he not popped indoors for his lunch.
Colin Townsend had been repotting his tomato plant seedlings on Thursday before heading inside to eat with his wife.
When the 78-year-old's dogs started barking, the couple thought it must be the postman outside their home in Johnshaven, Aberdeenshire.
But neighbour Bob Gray appeared in the garden "white as a sheet".
"He said something terrible had happened", Mr Townsend's wife Eileen told STV News.
"He told us to come to the side of the house and right enough, his people carrier was hanging in midair.
"We just couldn't believe it. How he walked away unscathed we'll never know."
Mr and Mrs Townsend's greenhouse had been completely demolished after their neighbour's van smashed through the 400-year-old wall that separates their properties.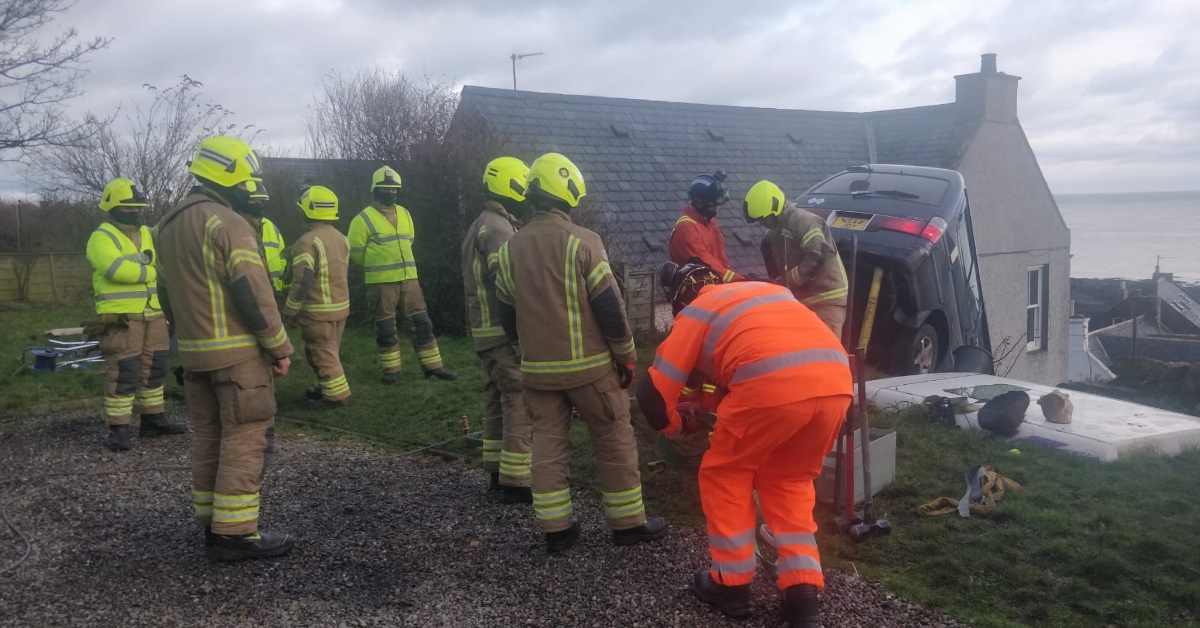 It is understood that Mr Gray may have accidentally accelerated while wearing larger footwear than he was used to.
"Colin normally spends all morning in the greenhouse, it's a miracle he wasn't flattened," Mrs Townsend said.
The Scottish Fire and Rescue Service attended with the couple commenting it felt as though "firefighter in Scotland" was there.
But they did not have the necessary equipment to remove the van meaning it remains perched precariously between the properties until a crane can be brought in to remove it.
A Scottish Fire and Rescue Service spokesperson said: "We were alerted at 2.29pm on Thursday, February 10, to reports of a motorhome blown over in high winds onto a wooden outbuilding in New Road, Johnshaven.
"Operations control immediately mobilised five appliances to the location and firefighters are working to right the vehicle and make the area safe. There are no reports of any casualties."